Consider Grant Trick the Tom Ford of custom furniture design. Much like the fashion icon's trend-transcending garments, the Alabama-based designer's creations are equal parts elegant and sexy, showcasing soft curves, sumptuous materials and superior craftsmanship. "I get inspired by materials," Trick tells Business of Home. "A lot of people begin with the form of a furniture piece, but I usually start with a fabric that speaks to me."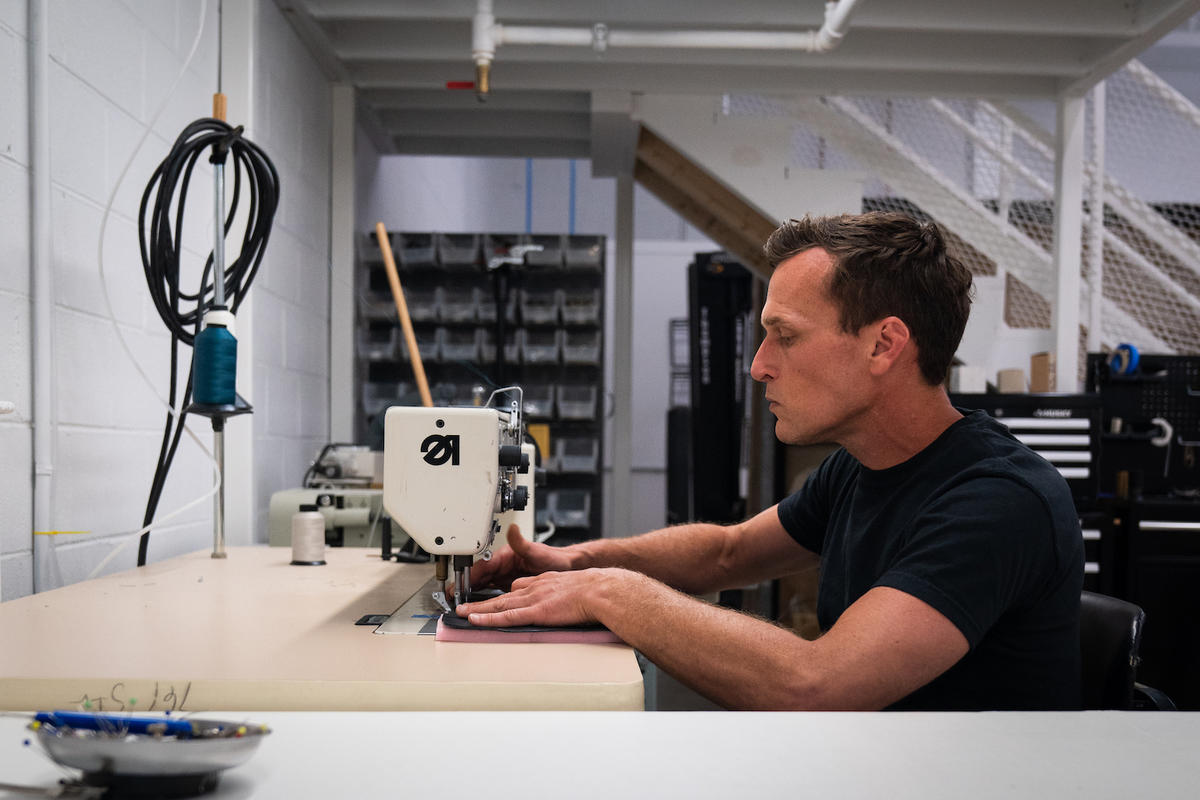 Born and raised in Birmingham, he studied apparel design at the University of Alabama before embarking on a career in fashion as a sportswear designer for Lafayette 148 in New York. During this time, Trick developed the pattern-making techniques and design philosophies that are paramount to his furniture pieces today. "My history in apparel design is deeply rooted in my approach to furniture," he explains. "Not only does a garment or furniture piece need to look a certain way—it has to make someone feel a certain way."
After a successful start in womenswear, Trick went on to land a handful of noteworthy stints as a contract showroom designer and prop maker for brands including Nautica, Levi Strauss and Tiffany & Co. However, it wasn't until he began working for a high-end furniture and upholstery workroom in San Francisco that he found his true creative calling. "I was able to get really hands-on with the drapery and furniture-making process," he says. "I had a real aha moment that this was what I was meant to do."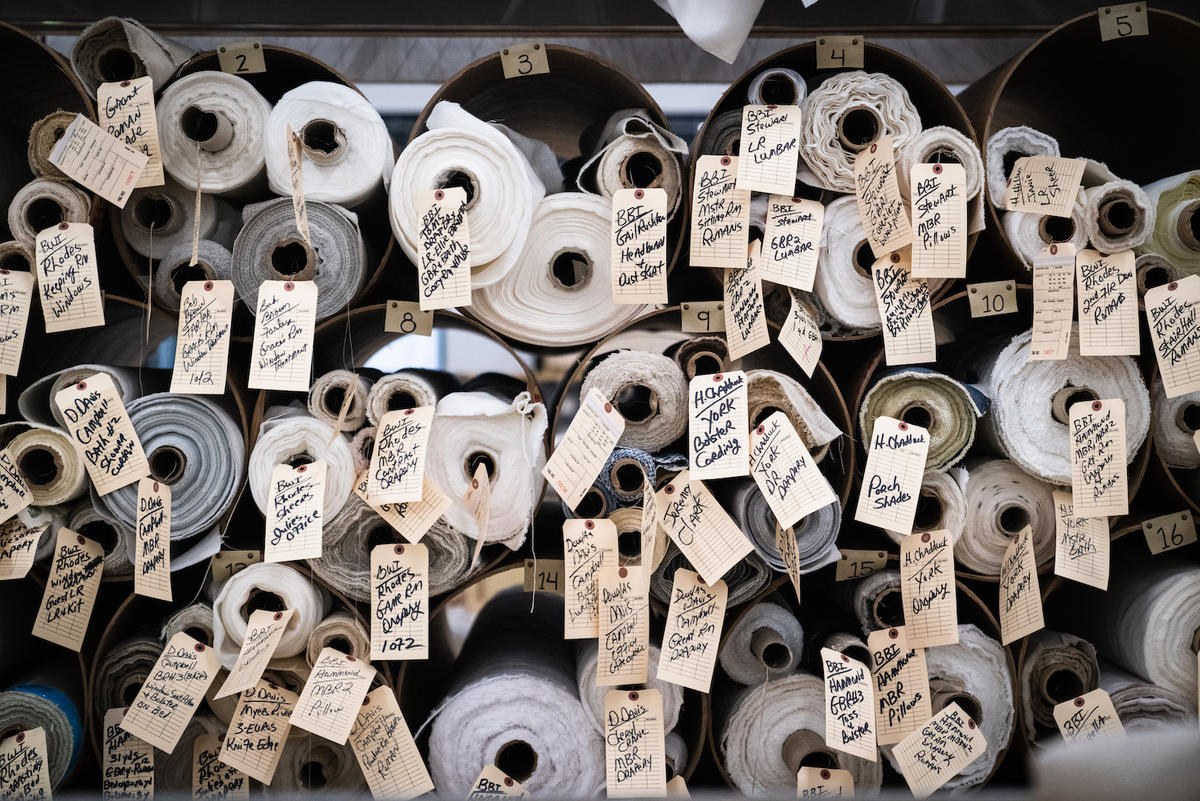 Motivated, Trick moved back to his hometown in 2010 and launched his eponymous upholstery and soft furnishings atelier in the nearby suburb of Irondale. Along with offering bespoke drapery services, he began collaborating with interior designers and clients on a range of hand-tailored furnishings. "Everything is designed with the client in mind," he says. "From the initial sketch to the first cut to the final finishes, I try to consider how they will actually live with the piece."
To bring his custom creations to life, Trick and his team of highly skilled artisans apply centuries-old craft techniques to forge a variety of haute furniture accents, including inlay, tufting and nailhead trim. The designer says he immerses himself in every step of the process—from frames to cushion inserts and comfort melding—to ensure each piece is every bit as welcoming as it is unique. "It could easily take five days of labor to complete just one chair," he says.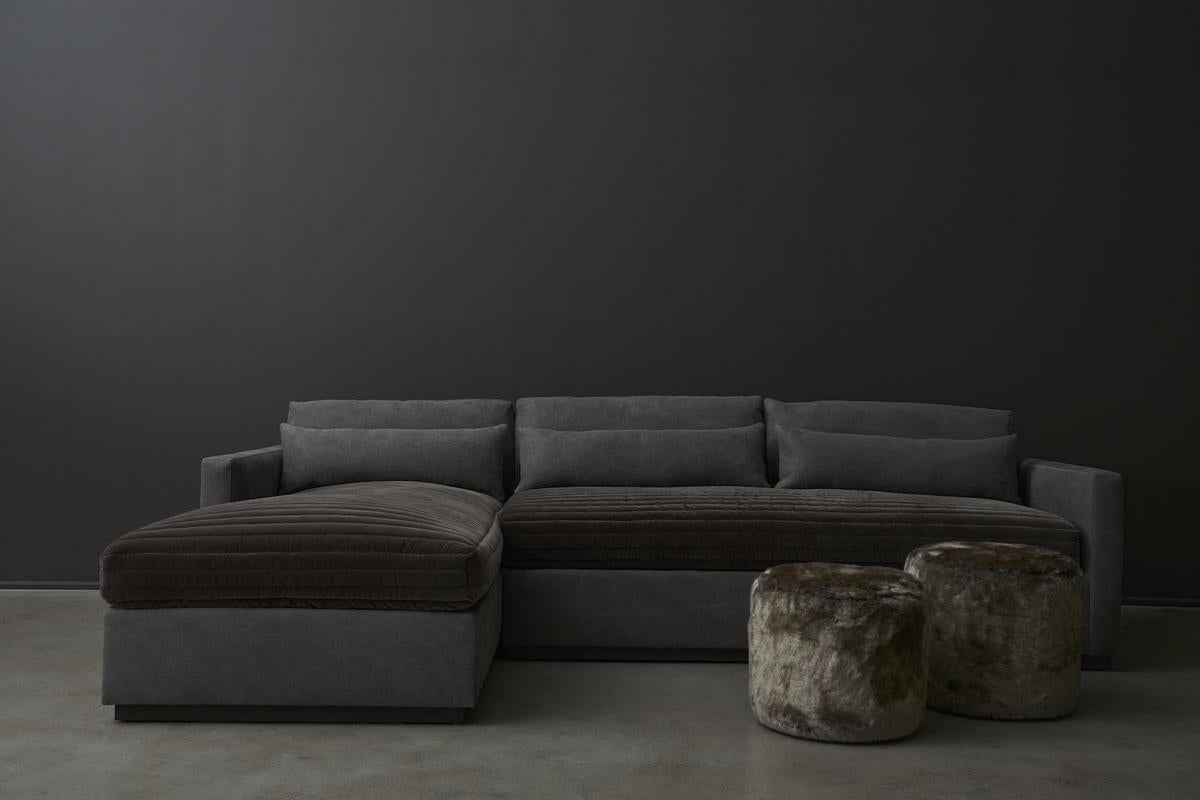 What started as a one-man custom upholstery studio has since snowballed into an internationally respected 24-person operation employing everyone from upholsterers and tailors to a team member solely responsible for receiving textile deliveries—a full-time job now that the workshop gets nearly 2,000 yards of fabric each month.
More recently, Trick unveiled his namesake furniture collection, which features 17 gorgeous made-to-order designs, including a shapely swivel chair with extra wide (and comforting) arms and an intricately hand-quilted sectional sofa. "This line was designed to stand the test of time," he says. "It's artisanal, fashionable and chic—all the things you want a piece of furniture to be."
To learn more about Grant Trick, visit his website or follow him on Instagram.
Homepage image: Furniture designer Grant Trick in his workroom in Irondale, Alabama | Jim Larsen