In Business of Home's series Shop Talk, we chat with owners of home furnishings stores across the country to hear about their hard-won lessons and challenges, big and small—to find out what they see for the future of small industry businesses like theirs.
This week, we spoke with interior designer Stephanie Purzycki, who together with writer and editor Kaitlin Madden runs The Finish, a design firm and home goods store in Southport, Connecticut. The pair founded their company after seeing the need for interiors consultations on smaller issues and fielding questions from friends and family who weren't interested in the full-scale design experience (and corresponding budget); they offer hourly services virtually and in person. Here, Purzycki discusses the expansion into a store, her very specific clientele and trying to find that elusive work-life balance.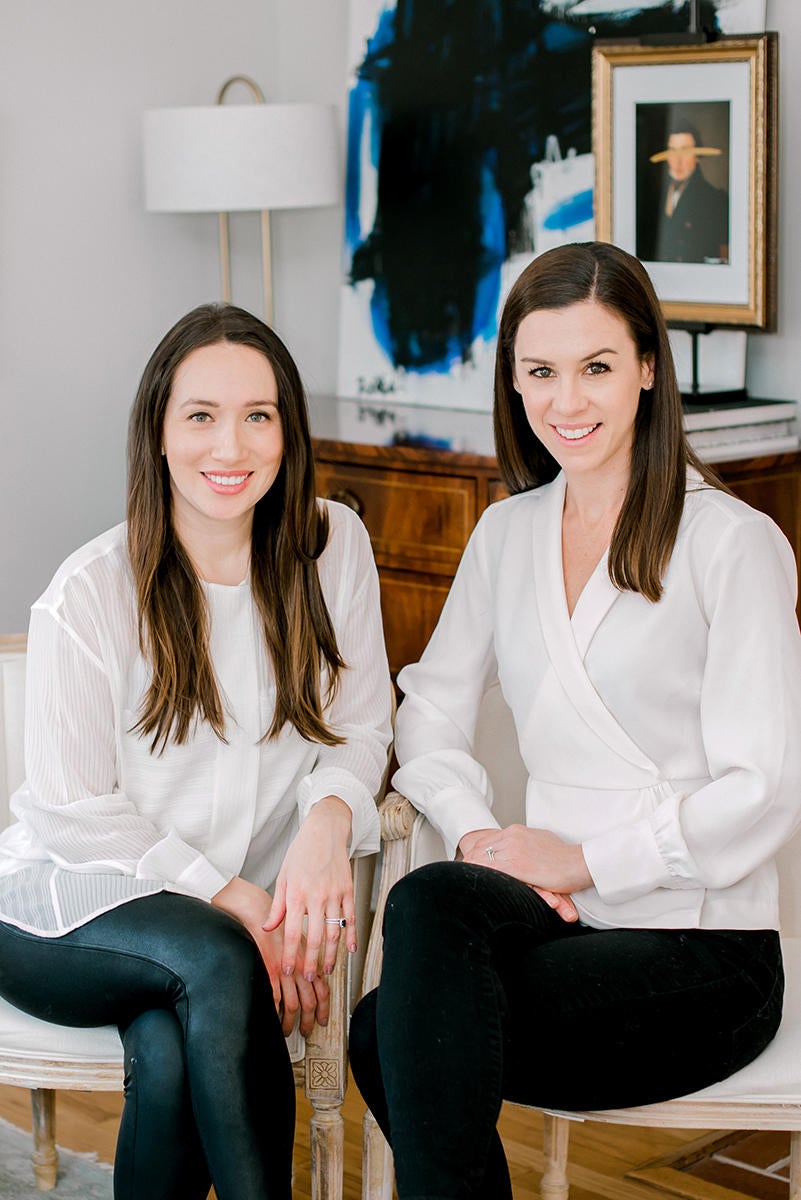 What was your background before the shop?
I studied hospitality at Cornell and then went to Parsons for my master's in design. I was a hospitality and commercial interior designer for many years in New York.
How did the idea for the firm come about?
I'd left my job in the corporate world and immersed myself in suburbia and being a mom. Every time I would go over to a friend's house for a play date, or a family member's house, and they learned that I was an interior designer, I immediately started getting asked questions: "What would you do here?" and "What do you think of this?" I felt there was a need in the marketplace for a different kind of interior design service that was accessible and easy to use. Not everybody needs full-fledged interior design in their home. Most people already have the basics. They have their big pieces. They just need help with those finishing touches to pull the room together.
And your partner, Kaitlin Madden, where did that relationship come from?
We actually met at a women's networking group and hit it off. I am an interior designer, but she's in the world of interiors from a different angle—she's an editor. She had a very different eye and different skill set than I did, and together we formed this business.
What services do you offer?
We are interior design on demand, and we do not have any hourly minimums or budget requirements. If you need us just for an hour to help you pick colors, we can do that. If you need us for a full kitchen renovation, we can do that as well. Most of our projects average 10 to 15 hours.
When did you decide you wanted to expand to a store?
Our services are unique in that we are essentially a platform that connects designers with clients, but we really needed a home base. We had the idea of bringing accessible design to consumers, so we wanted to curate items that were selected by designers to build a home and have that available in a retail component as well.
I imagine you must have had these vendor relationships, but what did you have to do to prepare yourself for a store?
The store is very different from the interior design service—and from what I'm used to. We definitely had to have someone who work[ed] in buying retail to help us curate the items for the store and understand trends and forecasting and how to plan our purchasing model for the next season. We do have vendors we love to work with for design, but sourcing vendors for retail is very different.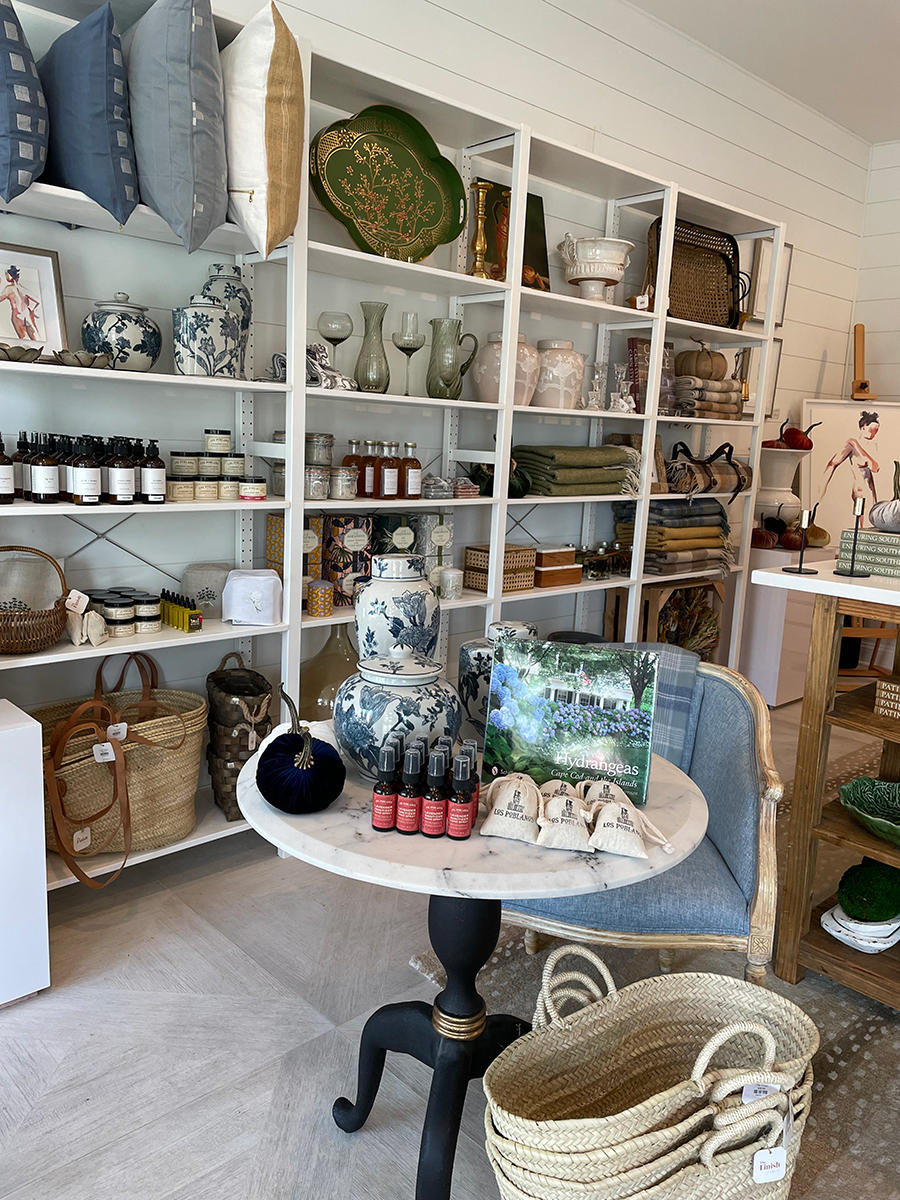 How did you find the physical location?
I live in Fairfield, Connecticut, and part of the town is this beautiful coastal enclave, Southport— they have the most charming little Main Street I've ever seen. It's picked from a movie. When a space opened up, I knew that was where we needed to be.
What is the vibe of the store?
It's a cozy home decor boutique, and because of our location in Southport, we really wanted to reflect the coastal vibe. The town itself has a lot of 18th- and 19th-century architecture, so we pull a lot of vintage, antiques and coastal. It's this amalgamation of items we personally love that are very much reflective of the aesthetic of the town.
Who is your typical customer? Is it other designers or foot traffic?
Typically, a mom between 30 and 50 years old. Most of our other designers who shop for us are actually in our network, so there are Finish designers who need accessories to complete their projects.
And do you have any custom services for furniture?
That's rolled into our design services: Anybody who needs custom stuff, we'll pair them. We have to go through the design process to understand what their needs are.
Do you have a favorite vendor or vendor relationship?
The Enchanted Home was started by this blogger, Tina [Yaraghi], and it feels like she goes shopping in Europe and brings me the best finds—that's the vibe I get from her product assortment. I really love gathering items from her shop into my store.
What's an item in the store right now that makes you happy every time you see it?
We have these beautiful place mats and napkin rings made from Iraca palm. I am obsessed with them, because we actually went to the women of Usiacurí in Colombia who make them. It's a town that has been doing this sort of craft for generations. We worked with them to custom design our place mats and napkin rings. It feels really special because you won't find them anywhere else.
Is there a certain object that you can't keep in stock? It always just flies off the shelves?
To me, this is hysterical—it's the embroidered tissue box covers and the embroidered napkins that sell super quickly.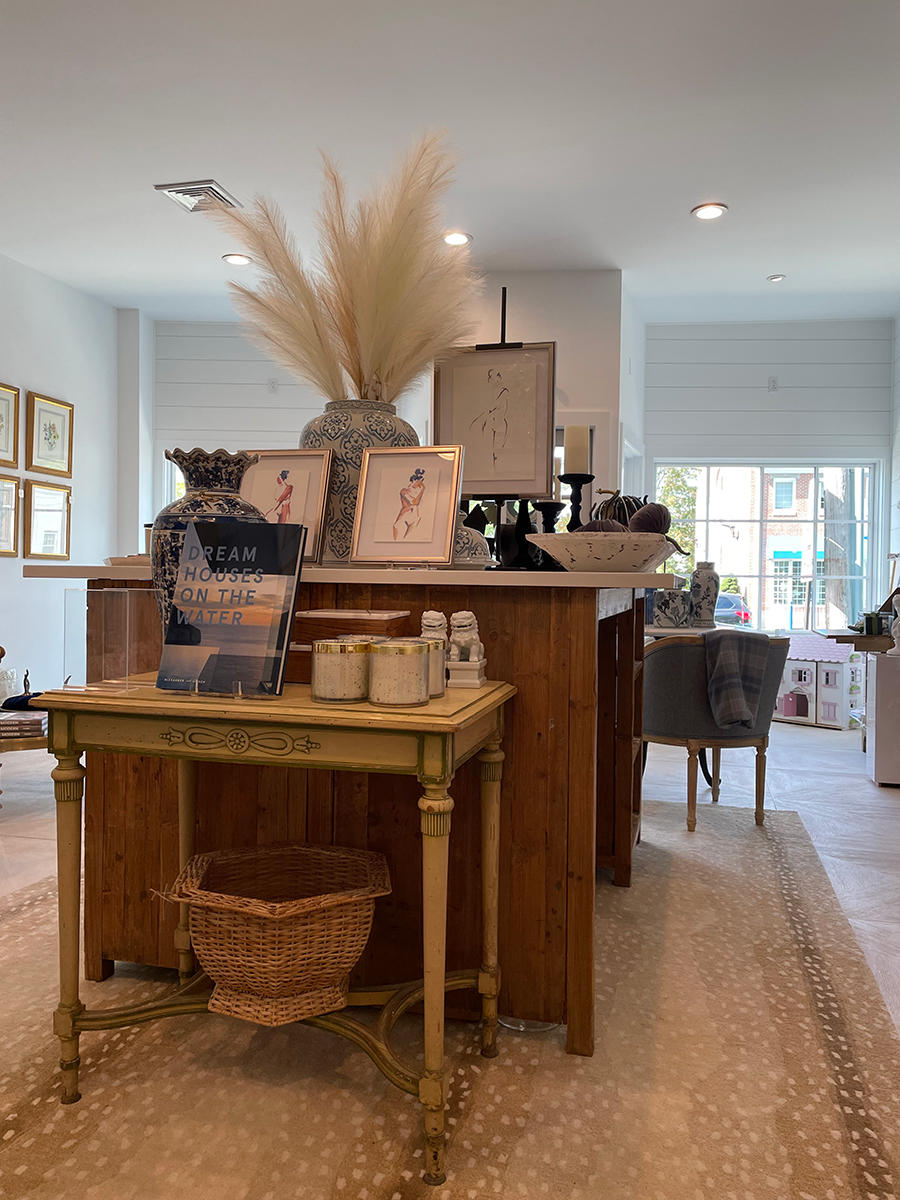 We really are having a grandmillennial moment. Has that popular item changed at all over time? What trends have you noticed over the pandemic?
We actually opened up in 2019, so we are truly a pandemic store. During the winter, we sell a lot of cozy wool and chunky knits. In summer and spring, we sell all of our embroidered tissue boxes and linen stuff—during the holidays too, but in general it feels like a very seasonal shift.
Is there advice you wish you could give yourself if you could go back to opening day? Maybe "There's a pandemic coming!"
I think I would just tell myself to enjoy the process—and sleep. Because we pulled a lot of long hours trying to get everything ready. It was very stressful.
What is your biggest everyday challenge, and what is your biggest existential challenge—the thing that keeps you up at night?
My everyday challenge is boxes! We get so many boxes, and I hate breaking them down and throwing them away. It just seems like such a waste. In terms of an existential challenge, I honestly don't have that. I don't let myself. I really love what I do, and I just feel so grateful every time I walk through the doors of my own business. It's super fulfilling and gives me purpose.
Are there any challenges specific to your immediate area?
We rely a lot on local foot traffic. During the colder months, it feels like the town goes to sleep, and we see a big decline in business. Now that things are warming up, all of a sudden everybody's shopping again.
Is there something you wish you could explain to your customers about the business?
We are a small family business and three people run the entire shop. I, as a main owner, am cleaning; I'm boxing, labeling, packaging. It's a lot of work. My store associate went on vacation, so my mom had to fly in to help me because I didn't have coverage. People are shocked when I answer the phone. I explain that I'm the owner of the business, and they just are flabbergasted. Well, yeah, I answer the phone! We have to make sure that the store keeps running.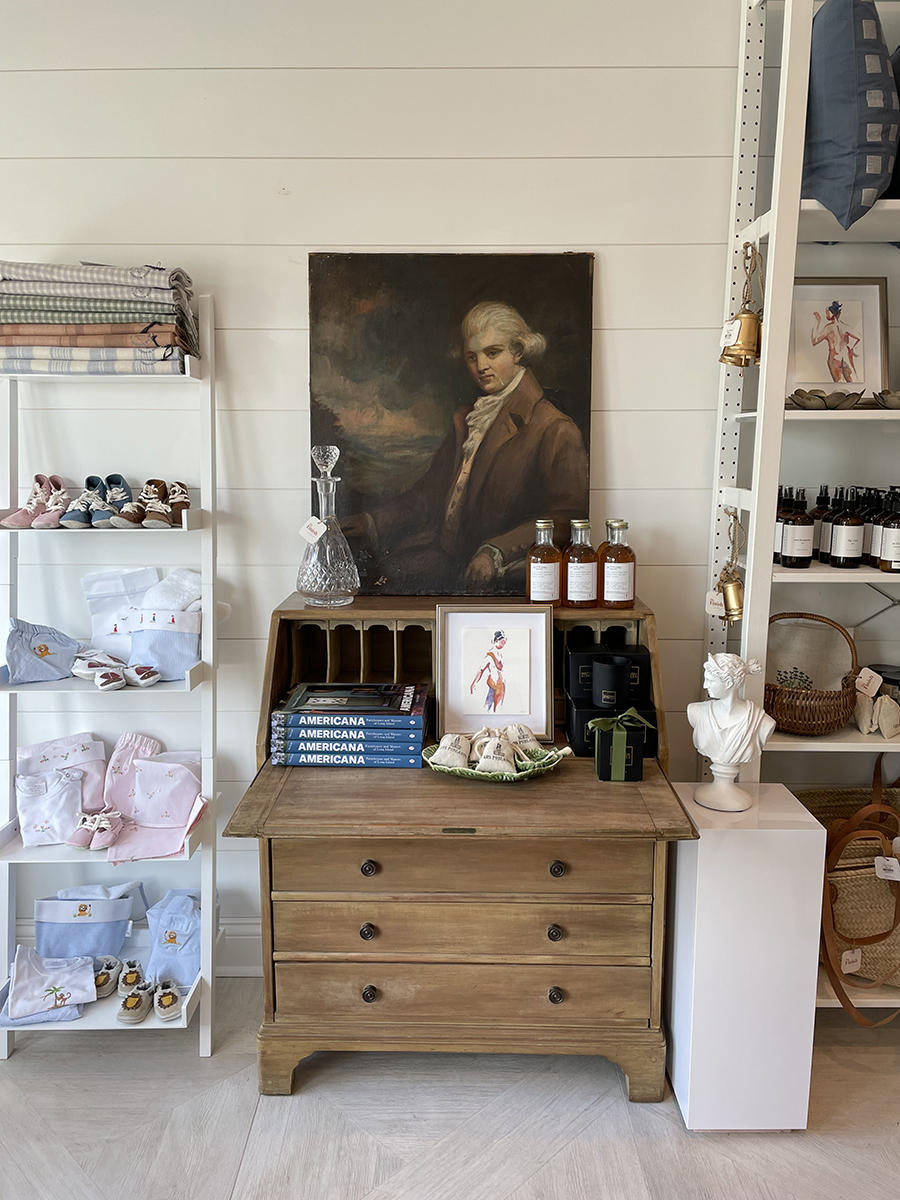 How do you convey to customers that what you're offering is more worthwhile than the cheap stuff on the internet? Even with a high-income clientele, is there still a disconnect with how much things actually cost in the home goods space?
We try to educate our client once they walk in the door. We work so hard to curate items that are ethically sourced or come from businesses that really care about the environment. We work with small-batch manufacturers, and it's about telling their stories. We make sure that the women in Usiacurí who craft the place mats are earning a living wage and not paying an importer. We [need to] convey that this is what's important to us as a business, so that when you buy something, you can feel good about it. It's not about going to HomeGoods so you can find something cheaper. There's actually purpose behind the items we curate.
What do you think the future is for small businesses like yours, and has that changed over the course of the pandemic?
People, especially in my area, are really supportive of local businesses, and they're starting to [respect] the fact that we aren't on Amazon—that is actually a turn-on. Our community loves to have a charming street front, but if people aren't shopping at these local places, then they struggle. People in my own family will go to small businesses and then be like, "Oh, I really like that. Let me see what it costs on Amazon." We need to train ourselves not to do that and to be OK with spending a couple of extra dollars on the item from a local shop.
What's a great day as a shop owner?
This is an obvious answer, but every time we have a good sales day! I'm literally that person who does a little dance every time we make a sale. I get notifications on my phone, so even if I'm not there, I'm just like, "Yes!" The end of a Saturday, I'm always super excited to run the numbers.
Of course you work on Saturdays, but I imagine it must take over every part of your life. How do you manage the rhythms and wear the hats of designer and shopkeeper?
It honestly doesn't stop. I'm always thinking about my business, and whenever I'm not doing something family-related, I'm working on my business. It's challenging to say that I balance and do it all—I just have to shift priorities. I need to focus on my kids, then when my kids are in bed, I turn my computer back on and focus on my business. It's hard. You really have to love what you do to be able to give your whole heart and to manage it.
Homepage image: The Finish in Southport, Connecticut | Courtesy of The Finish