In Business of Home's series Shop Talk, we chat with owners of home furnishings stores across the country to hear about their hard-won lessons and challenges, big and small. This week, we spoke with Charleston, South Carolina–based interior designer and retailer Sarah-Hamlin Hastings.
After working different design industry jobs across several Northeastern cities, Hastings returned to her hometown of Charleston in 2010 and began offering interior design services. Perplexed by the difficulty of sourcing in the Southeast, she decided to open the kind of home-goods store she wished she could shop at, and Fritz Porter—housed in a sprawling former cigar factory—was born in 2015. Ahead, Hastings discusses her many initial retail pivots, being an old-school sourcer and the enduring pull of original art.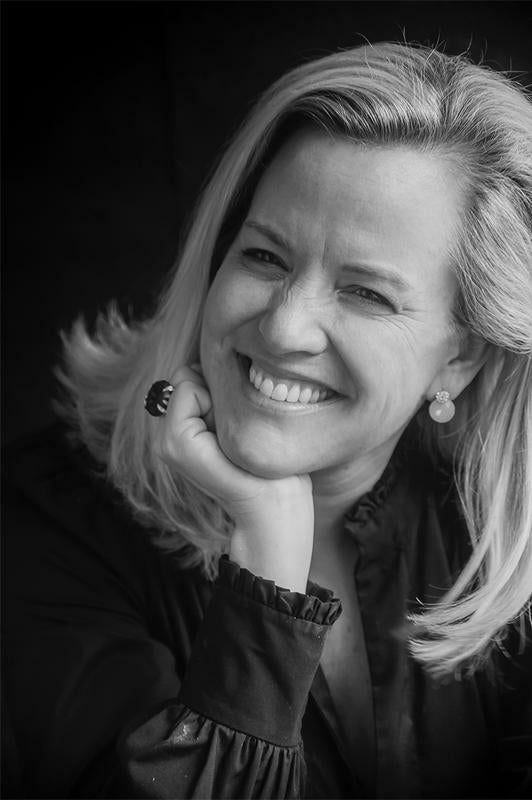 What was your career like before the shop?
Right after college, I started out at Elle Decor magazine, and then went to Cullman & Kravis, the [New York] interior design firm. My husband and I moved to Baltimore, where I worked for Stiles T. Colwill Interiors, who then got me a job at John Rosselli when we moved back to New York. I took a break for a few years, had my family, and we moved out to the burbs, to Stamford, Connecticut. But I always dabbled in design, fluffing up houses, helping friends. One day, we just woke up and decided we didn't want to raise our kids in [the New York area], so we moved back to my hometown, Charleston.
I realized very quickly that there was nowhere to shop here. You had to go to Atlanta. There were really no sources, which, coming from New York where you had everything at your fingertips, was a little jarring. Atlanta is five and a half hours away from here! So it was difficult to source things. And because of the territory rules, which I was very naive about, I just assumed I could still use all my reps in New York and call the D&D and get what I needed. They said, "No, you have to go to Atlanta now." It got me thinking: "This is crazy. Charleston's booming. Where do these people shop?" My brother was renovating an old cigar factory, and he asked me to come take a look to [help choose] the interior finishes. I looked around that space, and I thought, "Oh, my God, this is perfect." The idea of Fritz Porter was born.
How were there no shops in Charleston? So strange!
The idea [behind Fritz Porter] was always to be a trade resource. So I naively went and tried to get a bunch of fabric lines that I love, and they told me that they could not be in Charleston because they were already in Atlanta. They would go to their Atlanta showrooms and say, "Hey, we've got this great opportunity to open in Charleston, nowhere close to you guys—how would you feel about that?" Some of them have even said yes without asking, then got their wrist slapped. The Atlanta showrooms run a tight ship.
So I fell into a couple of lines that were not represented in Atlanta that were dying to be in the Southeastern market, and created, unbeknownst to me [at the time], a little niche of boutique lines that could be a big fish in a small pond. It was a happy accident, and it just grew from there.
[With antiques], I wanted it to feel very curated, sophisticated, high end. We eventually came down to having only one [antiques supplier]. It worked out really well because we were able to slowly start building up our own inventory. I didn't have the cash flow at the beginning to go buy inventory to fill a 10,000-square-foot space, so this was a great stepping stone. It helped a lot when we got into custom furniture; we brought in lines like Verellen, Highland House and Thayer Coggin so people can come and see the fabrics and work with our custom furniture director. I say we pivot very well because we had to do it a lot. You can't be stuck in a concept if it's not working.
How would you describe the store's aesthetic?
It's changed over the years. Originally, when I came up with the idea in 2012-ish, everything was very clean and spare and minimalist and quiet. That meant "sophisticated." I worked with a fabulous branding outfit here in Charleston called Stitch Design Co. that came up with a very spare logo, and the website was very clean, which weirdly didn't match with the store because we had all these antiques dealers and it was very crowded.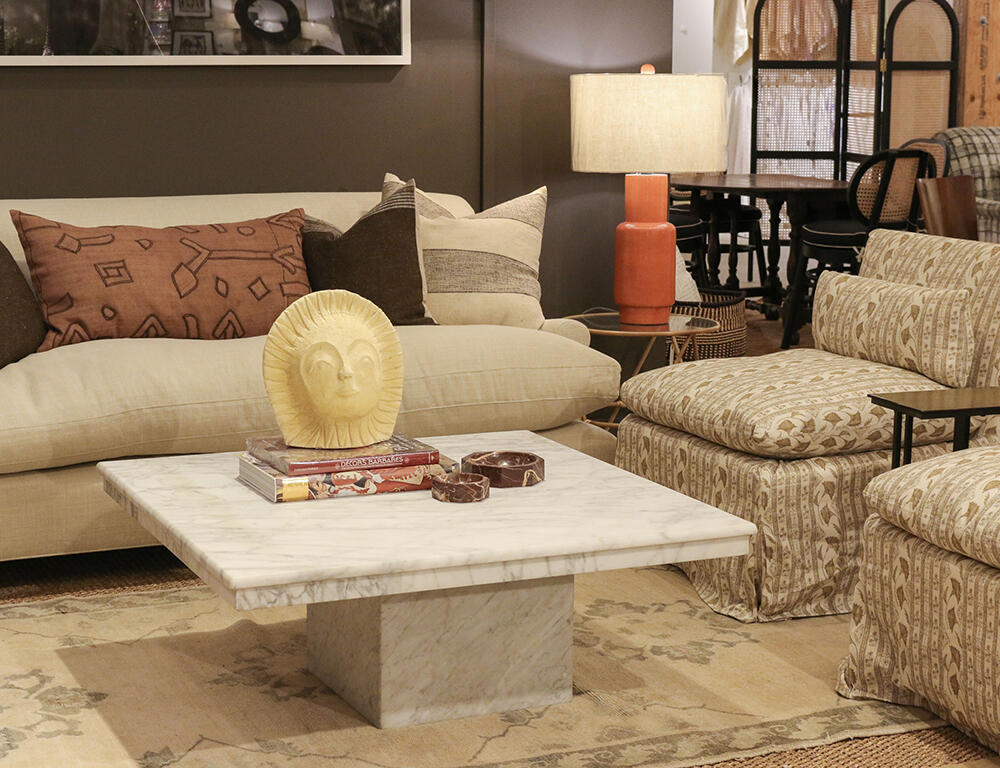 Over the years, we've reversed that—the vibe of the store now is more colorful but much less cluttered, and the website now reflects more of who we are. At the end of the day, I love color and I'll never get away from that. We always do a big refresh every year because we never want the store to feel stale. That's where we are now—the beginning of the year is a launch pad.
Who is your typical customer, and how much of it is trade?
We have become, I think, a pretty invaluable resource to the trade here in Charleston because if you're going to sell a custom sofa, your client's going to want to sit in it. That's a huge investment, so a lot of our business comes from other designers in the region.
That said, because Charleston is such a destination, we have a lot of foot traffic. We're pretty particular about protecting trade pricing, but we offer designer discounts on the retail side of the store. On the fabric and custom furniture, it is a true net pricing model. We try to cater to both, and it's worked out pretty well.
What is your approach to sourcing?
I'm very tactile and old school, so mostly it's markets. We'll go to auction, and to places like High Point, Round Top, Brimfield. That's gotten harder, because you can buy for design clients there, but to buy to resell in a store, it's really gotten too expensive, which is unfortunate. So at the gift markets we try to be very careful to cherry-pick the pieces and not just carpet-bomb one showroom and buy a ton of stuff. That would be easier, but the store would look like every other store if we did that.
My buyer, Daisy, has great relationships and has done a fantastic job in sourcing. Shoppe Object in New York is another favorite because it's a little smaller, more boutiquey, artisan, rather than mass-produced. We try to stay away from mass production if possible.
How about your e-commerce?
I think like everybody else, COVID forced our hand a little bit. We definitely kicked it up a notch when COVID hit. I think small businesses are all finding the same challenges: shipping, returns, breakage, insurance. We've really tried to limit our offerings to things that are easy to ship. I don't have a fulfillment warehouse. That's not who we are.
I like to know our customers, meet them, talk to them, tell them the stories about our products. A big part of retail is discovery, where you learn about these products and how they're made—why this little piece of pottery is so special. I think you lose that online. Somebody who was helping me at the very beginning said, "Oh, you get on Instagram and make yourself seem fabulous, and people have to know more about you. It's all smoke and mirrors." But then if they walk in the door and it's not living up to their expectations, that's worse! One of the best things I hear is when people come in and say, "Look how beautiful this is. I had no idea." They're pleasantly surprised, rather than disappointed.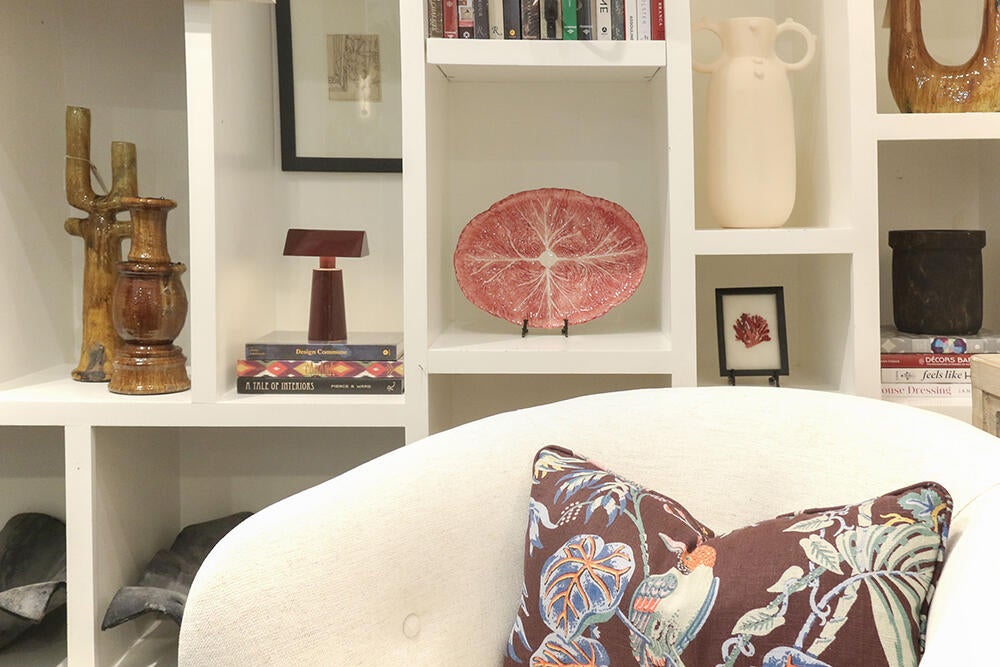 I often hear about Instagram playing a huge role in e-comm sales. Do you find that that's true?
I definitely think it makes people aware of us who weren't before. We finally came around to hiring a full-time marketing creative person, Madeleine, who's been incredible. She launched our rebrand and got our Instagram to be more dynamic, consistent and representative of our store. That has absolutely made a difference. As far as selling things on Instagram, we do occasionally, but not as much as you'd think. Again, it's much more about people coming into the space and being inspired.
Is there a certain item or category that flies off your shelves?
Way back when, I think it was our first Christmas, this girl came in selling oyster shell ornaments. She foraged them herself, cleaned and decorated them with gold designs. We could not keep those things in. It was crazy. So I'm always surprised at what sells. You just never know.
Once we do find a hot-ticket item and sell through it, we usually don't reorder it, just because I need to keep the store fresh. We have a lot of repeat customers, and they want to see something new and different every time. I think the category that is a surprising bestseller for us is our art, always original. We have a few artists who are always on hand: Haley Mathewes, whom we adore, and another is a photographer named Gately Williams who does really beautiful, large-scale photography. We work with Lucky Fish Gallery, which a lot of people will know from High Point. Why not buy original art and support an artist trying to make a living?
What about your own favorite object in the store right now?
That's like asking about my favorite child. I will say, one of my favorite things is when our textile designers delve into lifestyle brands—or they started as an artist and then [got into] textiles. We work with Helen Prior, a designer from England who has a beautiful textile line and an incredible line of pottery. We started carrying her pottery, and we can't keep that in. Every piece is different, beautifully made, unique.
What have been the biggest issues for you of the past few years—amid inflation, shipping, supply chain issues, staff shortages?
Certainly all of the above. Thankfully we were able to weather the pandemic due to a very understanding landlord. There are several retail businesses in the building, and the owners were very understanding about rent forgiveness for a couple months. But the shipping and global supply chain have been brutal. Even though our custom furniture is made in North Carolina, the influx of people staying at home and the huge demand that blossomed: All of a sudden lead times went from 12 weeks to nine months. [Customers are] willing to wait—to a point. We've definitely lost sales because of that. I know these manufacturers are really trying to get their feet back under them, but there's a long residual effect that they're still trying to work through.
To go back to Charleston, I was there last spring and was fascinated by the distinct design district on Upper King Street. What is the scene like today?
Before 2008, when everything went to hell in a handbasket, that was like our Meatpacking District. It was [originally] gritty and run-down, [but] slowly but surely, some small funky shops started opening up, and then eventually Waterworks, Urban Electric, a great antiques center. It was fabulous, and then they all went belly-up.
When I moved back to Charleston in 2010, it was just coming back to life. West Elm came in, and Circa Lighting [now Visual Comfort & Co.], which is great. It's changing a lot, but it always does. Never a dull moment in Charleston.
What are some local challenges?
It's grown so quickly during COVID. You can't find a house to save your life right now. And there's [still] a lack of resources. You can't walk out of West Elm with something; you still have to order, like it's a catalog.
A big part of our business is driven by interior designers coming in and taking a ton of stuff out on approval for an install: lampshades and tchotchkes and things for the bookcases, coffee table books and that kind of thing. There was very little of that here [before Fritz Porter], and the stuff that was here, if I'm being honest, was straight out of High Point. Like a showroom.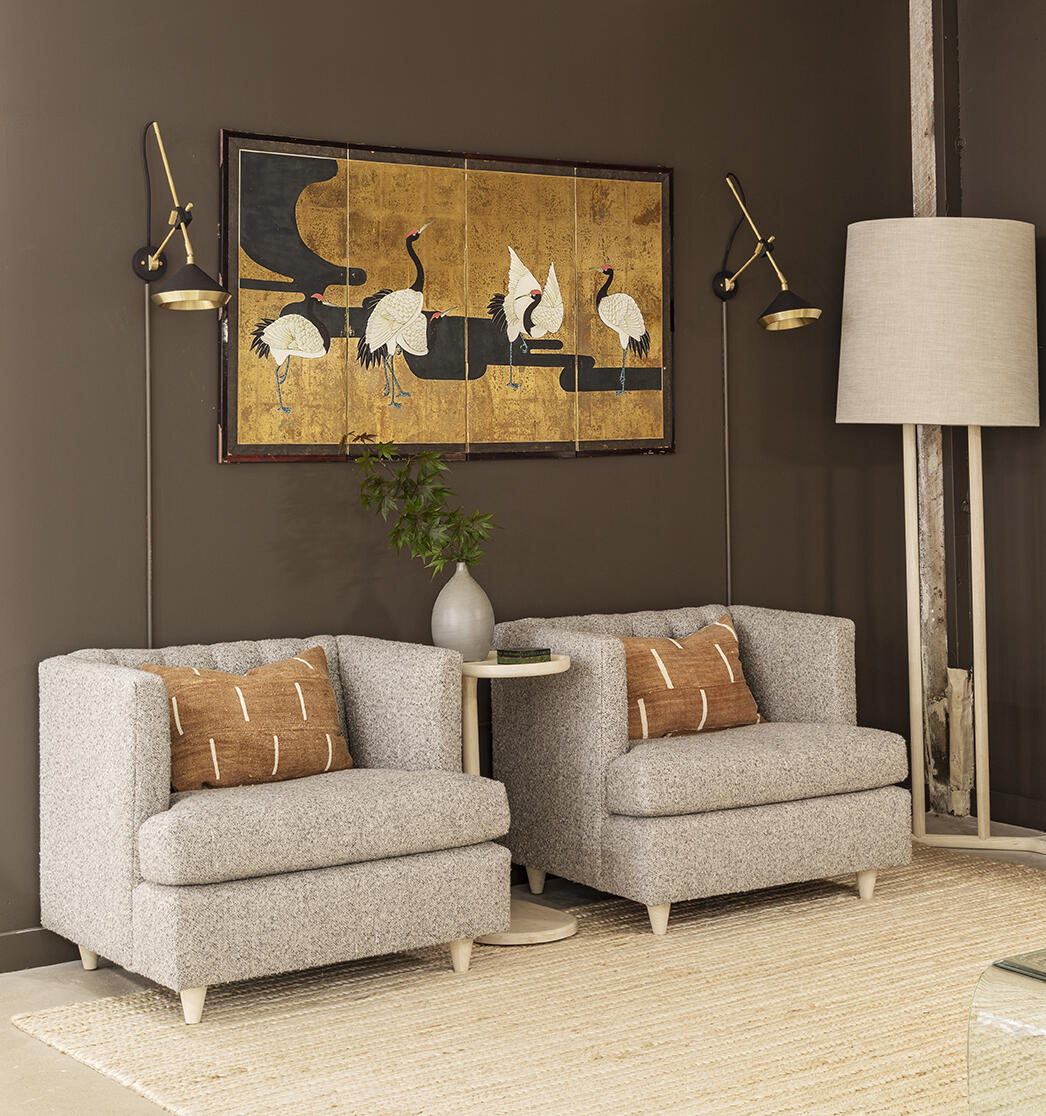 You go to a place like Atlanta or New York or even Charlotte, and they have fabulous stores with really unique things. Charleston felt like it was either big-box stores or these really specialized little antiques stores with high-end English and French Continental furniture, but you didn't have anything in-between. As big and as popular as Charleston has become, I just felt a shopping perspective was lacking. It's souvenir-y stuff.
I could see tchotchkes working for plenty of stores because that's what I as a tourist was looking at!
That's right, and that's easy because you don't have the same customer coming in weekly. A lot on King Street really does cater to the tourist, and that's great. There's a place for that. But that is not what we are. We want to be more of a resource so that people who live here can come back and can count on having something special every time they walk in the door.
What is your favorite day as a shop owner?
Being in a 150-year-old building, my favorite day is when the toilet doesn't back up. But in all seriousness, when I'm in my office doing interior design and I can overhear everybody talking—I love eavesdropping—I love it when I hear people just say, "This place is so beautiful. I didn't even notice it was here." That sense of wonder, it just warms my heart.
Homepage image: The exterior of Fritz Porter | Photo: Julia Lynn