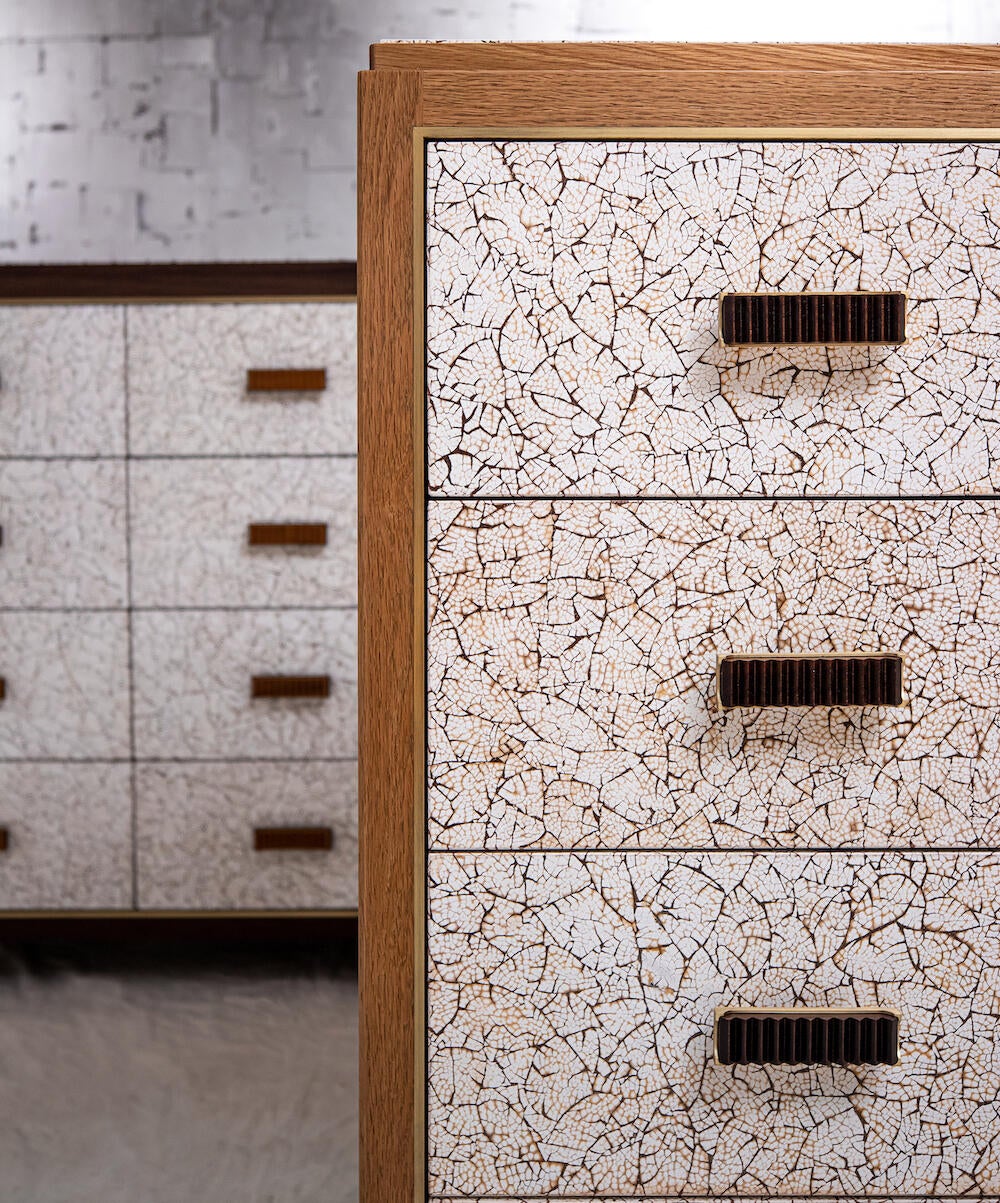 Courtesy of De La Vega Designs
Mark de la Vega likes to push the boundaries of design. Though his highly collectible furniture pieces reference everything from art deco to early modernist motifs, the founder and principal of De La Vega Designs is on a mission to create his own aesthetic vernacular. "I like to mix disciplines, and you can see that in most of my work," he tells Business of Home.
Born in Mexico and raised in Boulder, Colorado, de la Vega grew up surrounded by art and design. "My father was an abstract painter and had a big influence on me," he says. "I was one of those kids that was always rearranging the furniture, and I would sit and draw constantly throughout my life."
In college, he studied industrial design at the Art Institute of Colorado before moving to New York to embark on a career in furniture design. By 2008, he'd landed a job at Studio Sofield, where he spent his days crafting custom pieces for the brand's high-end clientele. "I honed my skills working with some of the best designers and fabricators in the industry," he says. "I had excellent mentors."
In 2010, he opened De La Vega Designs—inside a 7,000-square-foot loft in a historic dock building in Brooklyn—creating bespoke furnishings for luxury retail clients such as Harry Winston, Bergdorf Goodman and Tiffany & Co. "I was also fortunate enough to receive a commission from David Collins for Madonna," he says. "It was one of my first residential projects."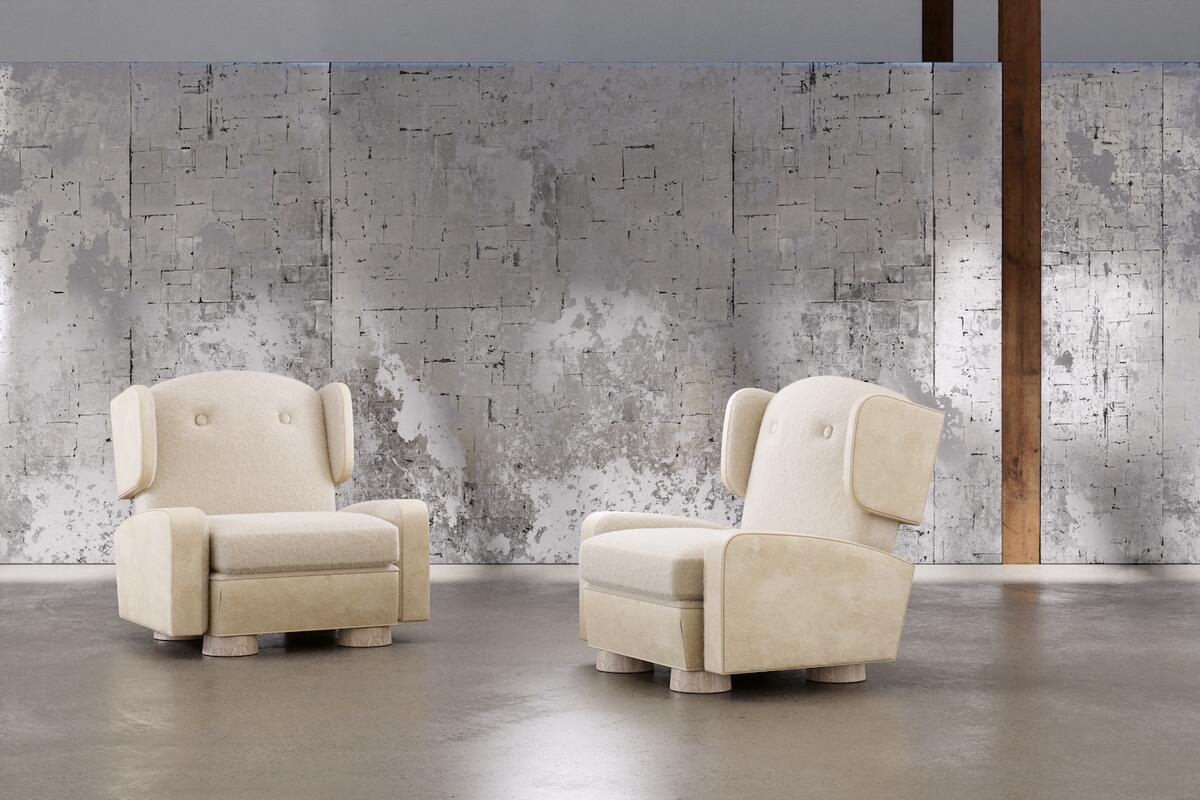 Courtesy of De La Vega Designs
The brand launched its first official furniture collection, DLV, at ICFF in 2012, and de la Vega says the rest is history. "We now have a dedicated wood shop, a metal shop, an upholstery department, a hardware department and a photography studio inside the loft," he says. "It's a fun place to work."
De la Vega and his team of artisans hand-craft all of the designs in-house from sumptuous—and sustainable—materials such as solid bronze and sawn wenge wood. "I like noble materials that have tremendous gravity and weight," he says. "As a result, a lot of my work is heavy to lift."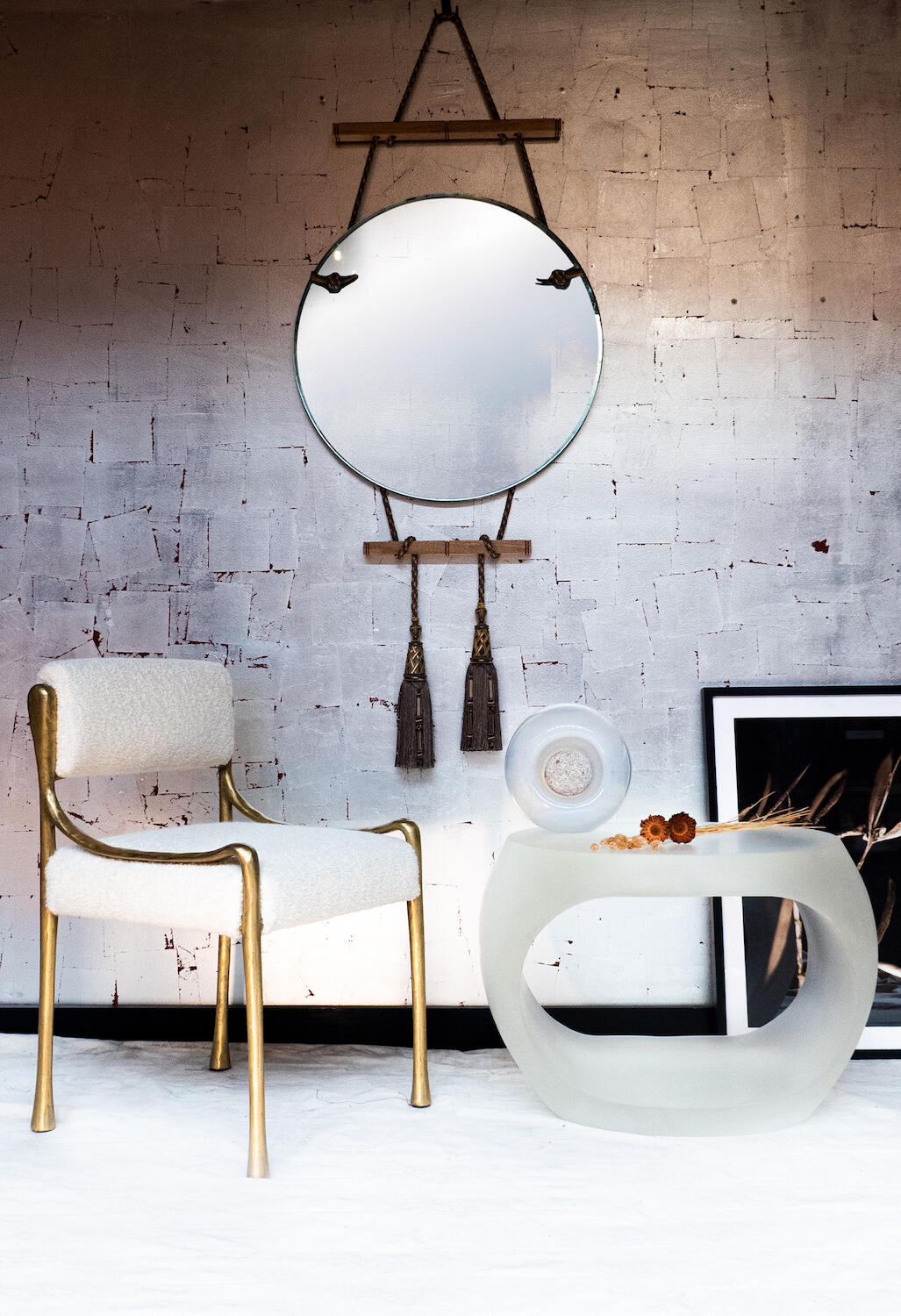 Courtesy of De La Vega Designs
Along with an array of rich materials, de la Vega relies on a medley of intricate artisanal techniques to forge his eye-catching pieces. The Abuelo bureau, for instance, features a dozen drawers bedecked in a delicate cracked eggshell ("coquille d'œuf") finish, and the brand's bestselling Giac chair showcases a sinuous, hand-sculpted cast aluminum frame. "It takes up to 11 artisans to execute each item," he says. "Everyone on our team is a specialist in their craft, from master welders to woodworkers and eggshell mosaic artists."
Last month, De La Vega Designs debuted L'Elephante, an oversized wingback chair clad in curly boucle with playful button "eyes" and carved wood legs that mimic elephant feet. "I'm kind of a slow mover when it comes to launches or new pieces," says de la Vega. "I kind of just make something and then put it out on the floor and gauge the response—all while tweaking the process in the background."
Looking ahead, the brand has plans to release a re-imagined version of its solid cast acrylic Drum table and introduce a case goods addition to its ever-popular Giac series. "We have grown into a happy, healthy furniture studio," he says. "The numbers may be different, [but] the quality is still paramount."
If you want to learn more about Mark de la Vega and De La Vega Designs, visit his website or follow him on Instagram.
Homepage photo: Mark de la Vega with Giac chairs by De La Vega Designs | Courtesy of De La Vega Designs