When interior designer Purvi Padia, a first-generation Indian-American, visited her family in India when she was 7, she was struck by the poverty throughout the country, particularly among its youth. That memory never faded, and decades later, Padia and her husband, Harsh Padia, launched Project Lion in partnership with UNICEF to help the 1.5 million displaced children in India.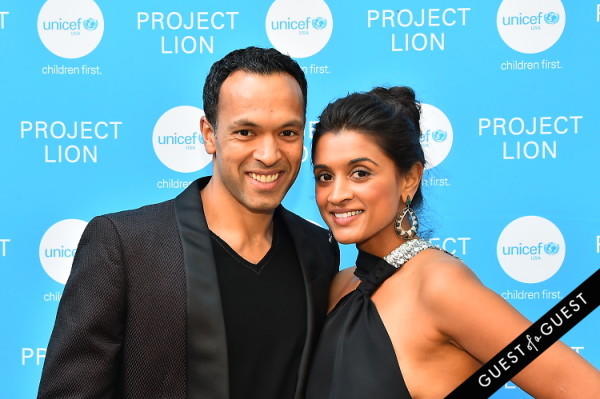 The charitable initiative launched this past May, and was inspired by the movie Lion, which portrays the suffering and marginalization of the displaced children in India. "Humanitarian work is a major passion, but my real work is interior design, so I wanted to figure out a way to bring the two together," Padia tells Business of Home. "I wanted to create a piece that could be based in Indian values and design where the proceeds would go to Project Lion."
Padia—whose eponymous firm, Purvi Padia Interiors, is based in New York—partnered with a local design studio she has worked with before, Aguirre Design, to develop products for Project Lion. The result of the collaboration was a line of bronze-casted bowls called Sinha ("lioness" in Sanskrit), which sell for $915, and 30 percent of the proceeds will benefit the organization. "Cast bronze is a huge part of Indian culture," says Padia. "The shape is reminiscent of Indian oil urns and we've sized it down quite a bit to make it more of a home decor piece." What's more, each bowl is one-of-a-kind. "We apply a different patina [to each], so they all have a different finish or texture—that's the beauty of it," says David Aguirre, creative director of Aguirre Design. "Some might be a little more yellow, some might have imperfections, but that's what makes the pieces beautiful and, in a way, relates to India and this project."
Courtesy of Aguirre Design
Project Lion partners with the Indian government and a number of independent organizations to implement a "long-term strategy to protect the children that are already in institutionalized care and puts procedures and policies in place for children who find themselves without families for generations to come," says Padia.
In Project Lion's first three years, 200,000 children are projected to receive an education, access to health care and sanitation, and three hot meals per day. The organization will also train social workers and educators who interact directly with the children to ensure that when they are adults, they will be equipped with skills to secure jobs and an understanding of basic human rights.
"There hasn't been a clear way to give back to [India], and I think people feel really good about giving back to something when they know that their dollar is being used well and the results are quantifiable," says Padia. "So I think this is really exciting for that reason. We can't wait another day to help them. The children of India really can have a brighter, better, more hopeful future."
The Sinha bowls to benefit Project Lion are available for purchase through Aguirre Design as well as Purvi Padia Interiors.