When appointing the homes of high-end clients, the average American designer is bound to utilize an array of international goods—French antiques, Italian glassware, artisan British wallcoverings. Broken down geographically, though, one thing quickly becomes clear about globally sourced decor: Major swaths of the map are often entirely missing.
That's not just true of interior design in the U.S. While working as a designer in Singapore, Amy Long realized she was mainly specifying from American and European brands. When colleagues from Hong Kong and Japan showed her the stunning work produced by their local artisans and product designers, it reinforced that Asia had no shortage of gifted designers—rather, their work wasn't making it out of their local circles.
"We're sitting in the middle of so much talent," says Long. "But as a designer, it's really hard to get a sense of what that is or how to get it."
Alongside founder and now-CEO Krizia Li, Long helped establish Vermillion: a curated e-commerce marketplace for luxury home and lifestyle items sourced from Asia-based companies. Officially launched in March 2022, the company's goal is to reach a global audience—in doing so, it joins a growing number of recently established online platforms looking to offer global home goods to American designers and homeowners.
First, Vermillion zeroed in on why Asia-based vendors weren't exporting their products. The biggest hurdles included navigating the necessary terms and conditions for foreign trade—responsibilities the platform takes on—along with bridging the language gap between buyers and sellers, a problem that the platform addressed by placing employees in six different locations across the continent so the site's makers are always represented by someone who speaks the local language and understands regional design practices.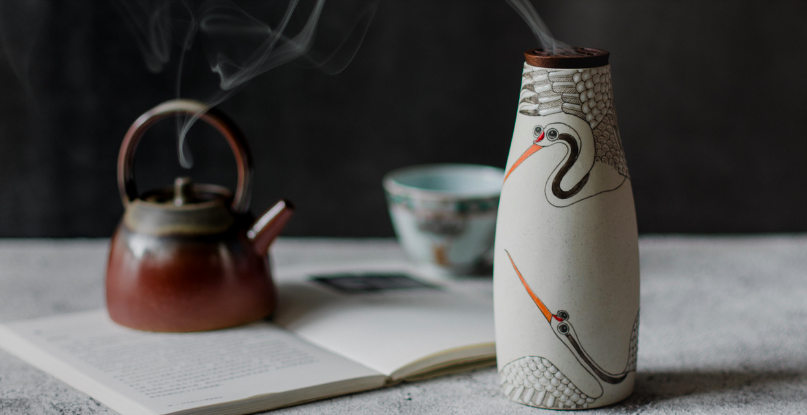 For the platform's 250 suppliers, Vermillion is largely a window into a new world: Long estimates that roughly 80 percent weren't selling goods to buyers outside of their home countries before joining Vermillion. And by targeting the design industry through a majority of trade-only offerings, the platform provides design communities outside Asia the chance to source items or specify vendors that work with traditional techniques rarely replicated elsewhere. "If you take even something simple like lacquer, and you think about how it's interpreted in Japan versus Vietnam or India—it changes in so many ways," says Long. "There's so much to celebrate, and you miss out on a lot of that if you only focus on one market to serve."
On the other side of the globe, Agustin Arellano and Gonzalo Llosa have set out on a similar mission, driven by the desire to introduce South American heritage crafts to designers in the U.S. The pair met last year while playing polo at tournaments in Palm Beach—Arellano was a Polo World Cup finalist in 2022, when he competed as the event's first openly gay player, while Llosa played recreationally while working as an architect and occasional furniture designer. They parlayed their shared love of design and Latin American heritage—though born in California, Arellano is the son of Cuban émigrés, while Llosa moved from Argentina to Miami just a few years ago—into Project Pampa, a Latin American furniture, decorative arts and rug import platform that debuted to the trade in October and opens up to general consumers this week. Through the venture, the pair plan to roll out seasonal capsule collections each sourced from a new batch of vendors, who will be selected based on three criteria: their attachment to their local community, a focus on sustainability and a contemporary approach to their craft.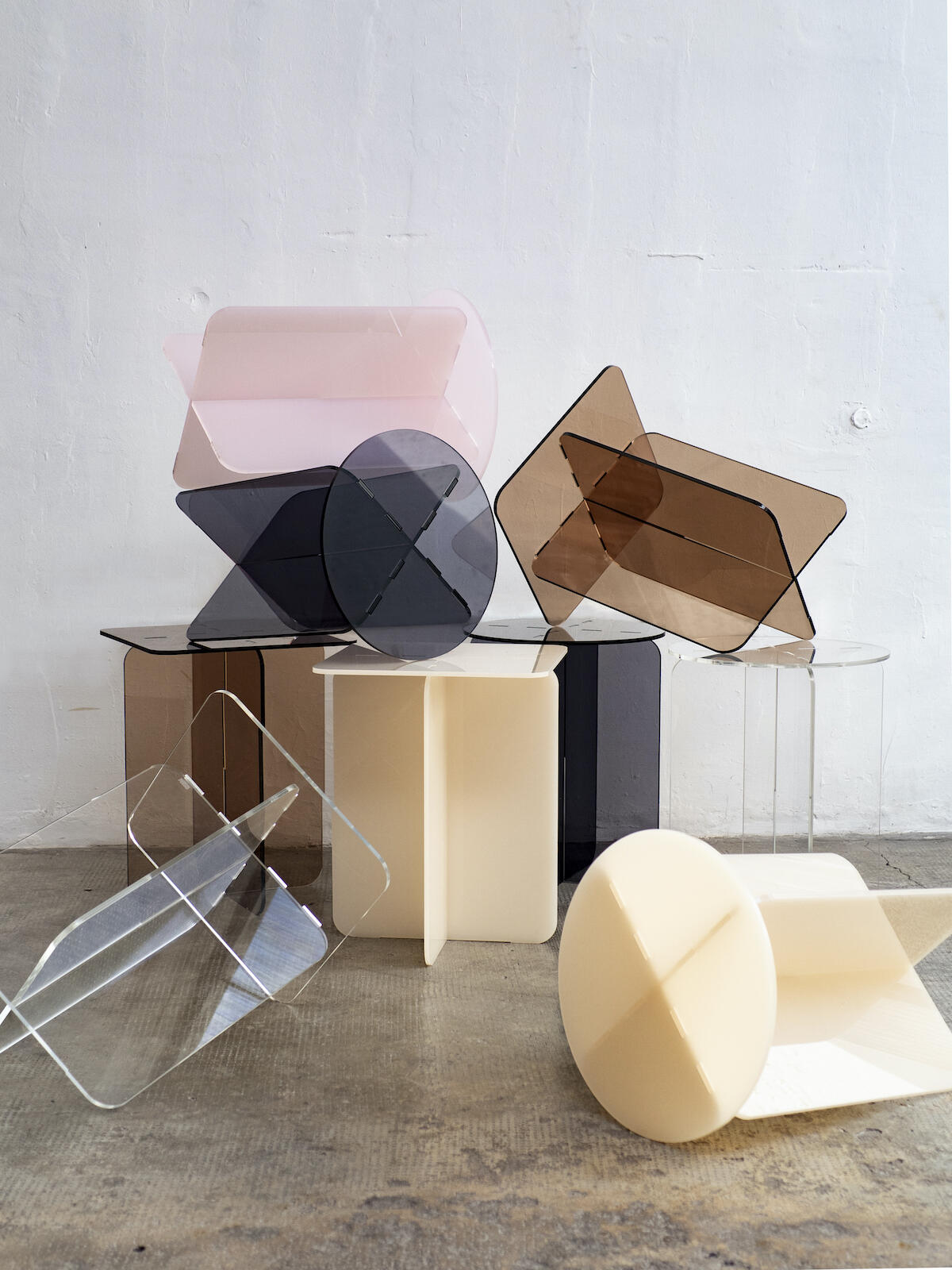 Courtesy of Project Pampa
"The U.S. market has a lot of European furniture, but at the same time, it's funny because the U.S. has a lot—if not more—influence from Latin America, yet the market doesn't show it," says Llosa. "[Project Pampa] is a great opportunity to show that Latin American design can be contemporary and avant-garde and have its own aesthetic."
The platform's debut collection centers on vendors based in Argentina and aims to showcase designers with experience in different mediums, including woodworking, ceramics, pottery and rugs, among others. The goal was to select artisans with a specialty in local craft traditions, as seen in items like hand-carved decorative brushes made with horsehair (a nod to Argentina's long-standing equestrian tradition), courtesy of woodworking studio Sur Del Cruz. "This knowledge is not written; you can't find it online—it's been passed down generationally," says Arellano. "It's kind of unheard of to find something like that in the United States. That's what's really exciting about the project."
Preserving and sharing traditional practices was also central for Ukraine-based home platform Oplich, which debuted last spring. Since the 15th century, craftspeople in Ukraine have created tableware and decorative objects from Huta glass, a material forged through a glassblowing technique invented in the region and powered by giant industrial furnaces. Today, the country's next generation of makers are building their own extension of that craft legacy—artisans like Masha Yakush, who founded her eponymous glass tableware brand in 2017 and incorporates recycled glass for a more sustainable overall process.
Last year, however, that progress ground to a halt. At the start of the Russian invasion, frequent disruptions to the energy supply prompted the country's glass industry to turn off furnaces and pause operations in major production centers. "This was a very big shock for us because in the glass industry, the furnace never goes out," says Yakush. "I was concerned not only for my business, but for the glass industry in Ukraine." She sought help from Iryna Tytarchuk, executive director at the Ukraine Investment & Trade Facilitation Center, and together the pair realized that the challenges faced by craftspeople in Ukraine required a two-pronged approach: a business resource center to help makers maintain operations during the war, and an online platform to tap into international markets of buyers. To fulfill both needs, the pair created Oplich, which derives its name from the Ukrainian phrase meaning "shoulder to shoulder" or "side by side."
For the women-focused organization, the platform's success does an additional service of supporting the business owners who have become their household's primary breadwinner for the first time now that many men have enlisted in the war. Oplich's focus has been on seeking out design markets outside of Ukraine—offering an array of products ranging from ceramics and hand-made carpets to linens and wooden decor, both on the e-commerce platform and through partnerships with international trade events like Ambiente in Frankfurt. The group is also investing in resources to support the country's small businesses not only in navigating immediate crises, but also in building the infrastructure needed for long-term success through a range of services—including help with sales and exporting, mentorship, financial and equipment support, marketing services, and connections to grants from international donors.
"It's not about money, and it's not about some equipment—it's about emotional support," says Tytarchuk. "It's about sharing problems and trying to find a solution. We want to represent our creative industry and our traditional industry—like Yakush—for all of the world."
Homepage image: The Aro chair by Argentinian designer Ries | Courtesy of Project Pampa