The New York gallery scene is one of the best in the world, but it's also intimidating—there are so many options, many of which aren't always apparent or welcoming, and figuring out a route that's client-friendly (i.e., accessible, time-efficient and filled with collectible art) is tricky. Here are some basics, along with a recommended route for introducing clients to the art scene.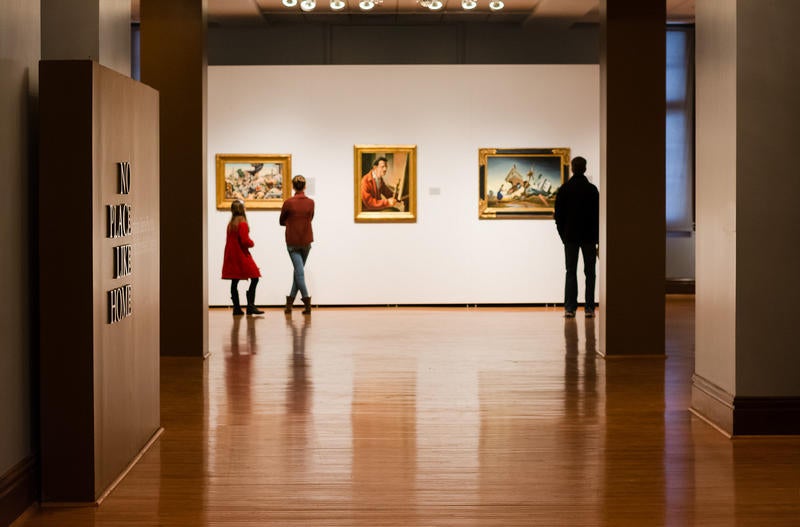 THE BASICS
Don't sweat it. Galleries can be quiet, stark and echoey, and you're still invited to take a look around. The gallery model is a retail one; people come in and out all the time. Some buy and some don't, and despite the moderately awkward and unwelcoming setup, it's fine to pop in, make noise, get a price list and take photos.

Ask questions. Galleries will always have a staff member and some reading materials at the front desk. Depending on the gallery, it could be a receptionist or the owner. Either way, ask that person to tell you about the show. The answers you get will likely be much more informative and fulfilling than any marketing collateral that you grabbed and will likely never read.

Be prepared. Wear flats, eat beforehand, and bring water bottles for you and your client. Few galleries will have places to sit, and snacks and coffee are generally frowned upon. The experience will be a waste if you're uncomfortable and starving, so think ahead.
THE ITINERARY
The Lower East Side is a great place to take clients and to enjoy emerging and relatively affordable art. The galleries are small and manageable; they lack pretension (in general), and there's a wide variety. Plus, there are retail shops and restaurants everywhere (unlike in the Chelsea gallery district), so having an after-hop beverage is feasible and encouraged. Here's a recommended route, and note that all of these offer work primarily under $10,000.

1. Rachel Uffner Gallery (170 Suffolk St.)
A contemporary art gallery, representing an impressive collection of emerging to mid-career artists that are gaining recognition on an international level. Artists we like: Gianna Commito, Strauss Bourque-LaFrance

2. Anastasia Photo (143 Ludlow St.)
One of the city's only true documentary photography galleries that have branched out into mixed-media works, including collage and painting. Artists we like: Natan Dvir, Isabella Huffington

3. Denny Gallery (261 Broome St.)
Specializing in emerging artists that produce compelling, beautiful pieces that are engaged with contemporary issues, materials and technology. Artists we like: Justine Hill, Amanda Valdez, Russell Tyler

4. McKenzie Fine Art (55 Orchard St.)
A sizable gallery space showing mid-career artists who work in painting, drawing and sculpture. Artists we like: Kelly Ann Burns, Reed Danziger

5. Gavin Brown Enterprise (291 Grand St.)
Known for edgy emerging art. Artist we like: Joe Bradley

6. Nathalie Karg Gallery (291 Grand St.)
Showing a colorful mix of abstract contemporary art across various media. Artists we like: Nathlie Provosty, Seth Cameron

7. Canada (333 Broome St.)
One of the most established and largest galleries on the Lower East Side, representing artists with a gritty New York aesthetic. Artist we like: Samara Golden
Katharine Earnhardt is the president and founder of Mason Lane Art Advisory, a Brooklyn firm that styles walls nationwide.