"Traditional" doesn't have to mean "tired." For business and life partners Susan Spiranovich and Adam Holtzinger of Brooklyn-based Keep, their minimalist aesthetic is informed by eighteenth-century Italian glass heritage.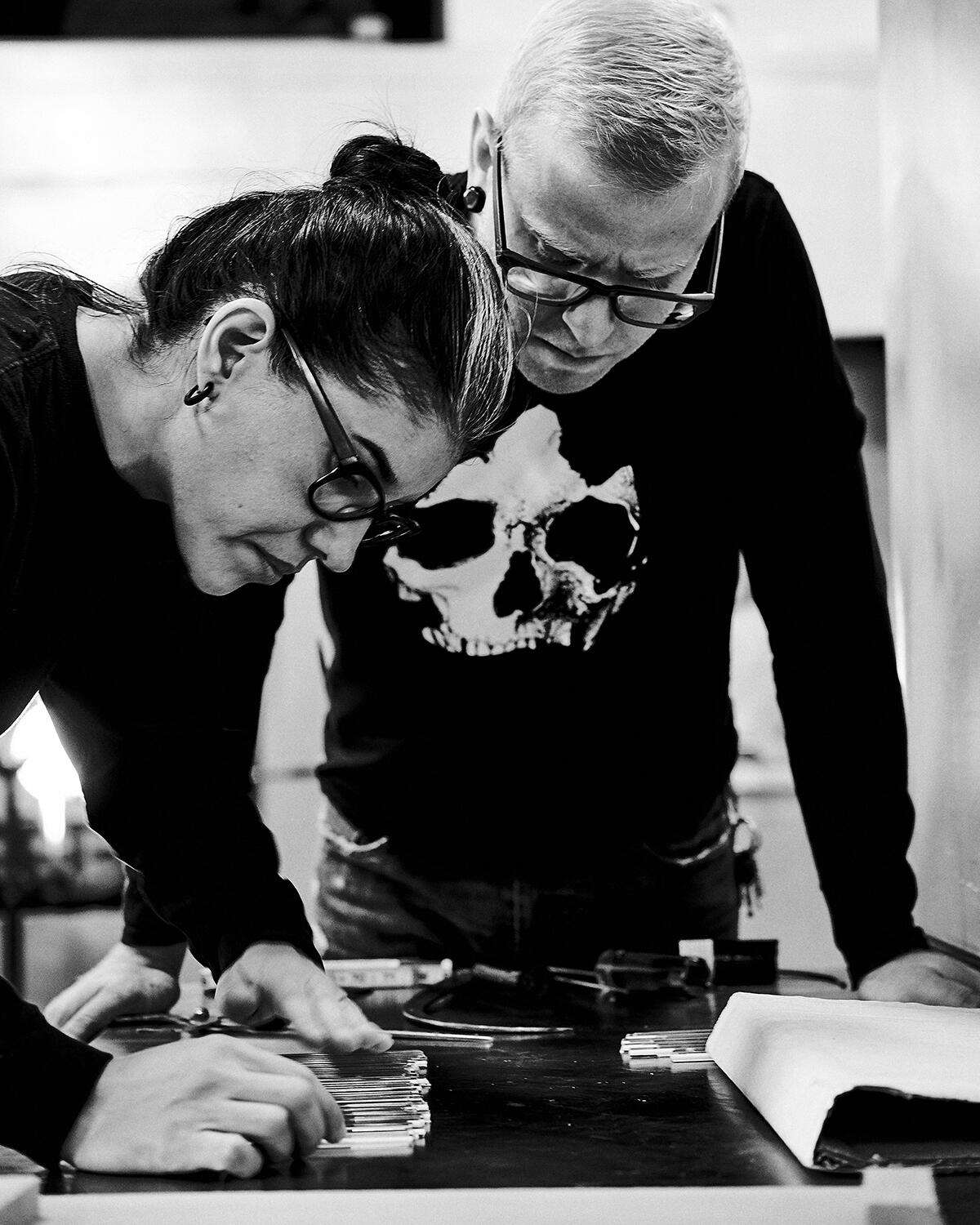 The two met when they were students at the Cleveland Institute of Art—Spiranovich was studying graphic design and Holtzinger traditional Italian glassblowing. After graduating in 2003, they moved to New York to start working in their respective fields. Spiranovich found herself working in brand strategy and graphic design for luxury footwear companies; Holtzinger landed at UrbanGlass, a public-access glassblowing studio in Brooklyn, where he began fabricating pieces for artists, other glassblowers and interior designers.
After about 12 years of making for other creatives, the duo combined their creative strengths to design glass objects with their own vision at the forefront, launching Keep in 2015. "It was a slow process," says Spiranovich. "We prototyped for about a year and a half prior to launching, all self-funded."
They emerged with what they call the "Cane" series, hand-blown glass that features wave-patterned lines embedded in the glass itself—a feat of technical prowess on Holtzinger's part. The multistep process can take up to two days for just one fixture, not to mention that any mistake along the way means starting over. In short, to produce these objects at scale was, for most, a herculean if not foolhardy undertaking. "It felt very risky, and I think a lot of our peers thought we were a little bit nuts," she says. "They were like, 'Really? You're going to do this process and have to replicate it over and over again?' I think I even questioned Adam at one point, but I'm glad we stuck with it."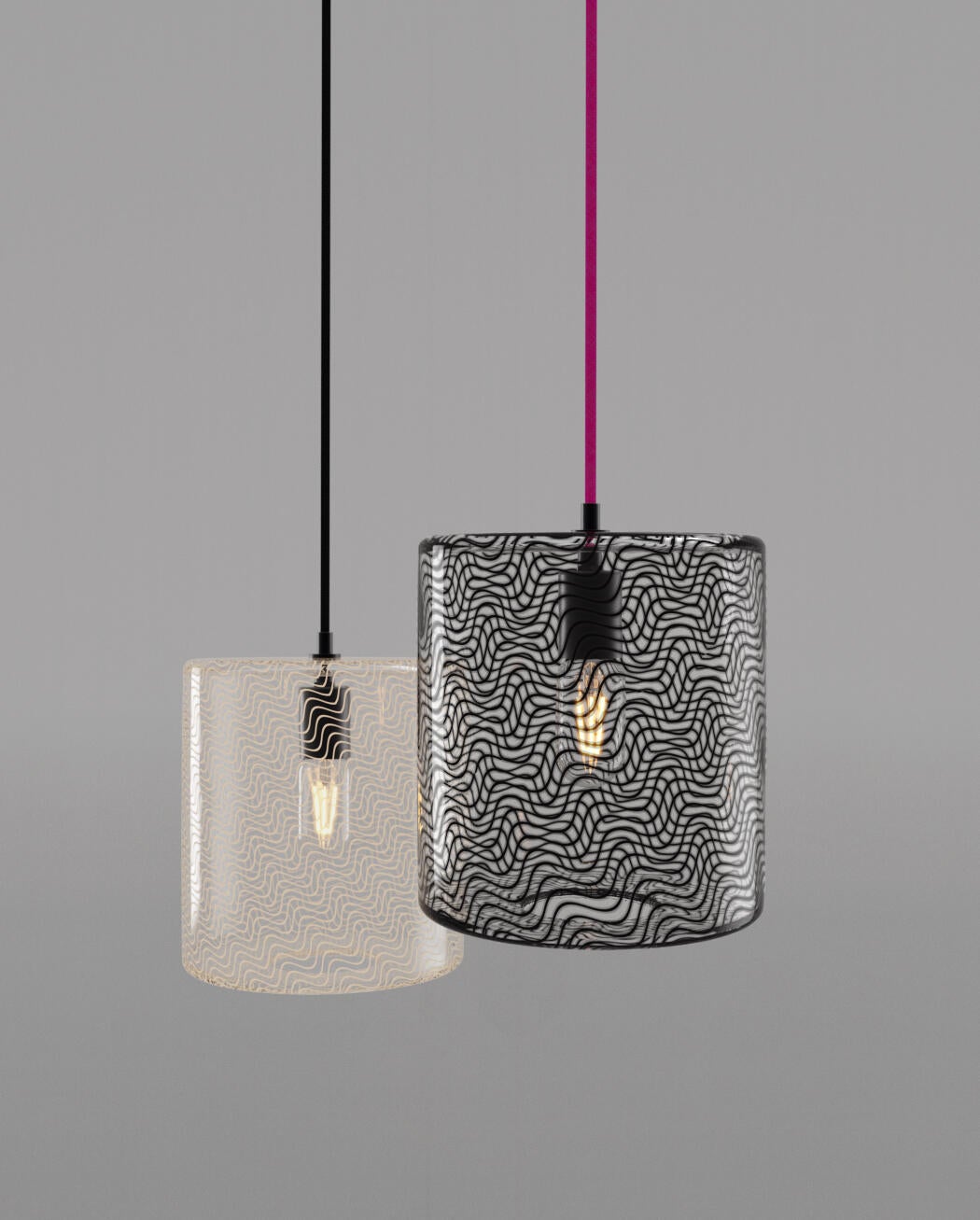 While the graphic punch of these designs draws inspiration from classic midcentury Italian glass designers like Venini and Vittorio Zecchin, Holtzinger looks to centuries-old techniques from the Venetian island Murano to let the glass do the talking. "Susan has always said that lighting is the jewelry of a room," he says. "Maybe you have a glass object, but once you illuminate it, it becomes completely different. It's not just a static thing—it becomes a living object."
The paradox of Keep's glass designs is that, for the technical difficulty required to execute each object, the pieces themselves appear simple, even effortless. "To showcase the patterns, we kept with clean forms," says Spiranovich. "It's the best way to view them." Keep's core offerings comprise three pared-back signature light fixtures—Drum, Poke and Globe. In addition to the patterned glass pieces, Keep offers plain glass in multiple colorways—an invitation to the customization that the studio heartily welcomes.
"Collaboration is a massive inspiration for us," says Holtzinger. "To have something drawn on paper, brought to life, and see the collaborators get excited makes us excited." In any given year, custom-orders make up anywhere from 40 to 50 percent of Keep's business, a number that has grown during the pandemic. Spiranovich and Holtzinger have also been partnering with other brands for collaborative releases, including a 22-piece collection with Brooklyn-based lighting studio In Common With and a line of cannabis accessories with Los Angeles–based brand Flora Nero.
Whether it's stemware or a pendant, Keep's core mission comes down to preserving tradition through glass craftsmanship and prompting clients to infuse their own heritage into these pieces. "We make objects that we want people to keep, to pass down," says Holtzinger. "It's about keeping this tradition alive," adds Spiranovich.
If you want to learn more about Susan Spiranovich, Adam Holtzinger and Keep, visit their website or follow them on Instagram.
Homepage image: The "Poke" pendant in three colorways | Courtesy of Keep