Dresses, cars, apartments, and now tabletop: Liz Curtis, a former litigator, launched her tabletop business with the goal of disrupting the very profitable industry with a rental model. Here, the entrepreneur, who creates tablescapes and product in-house, dishes on how she has built her brand.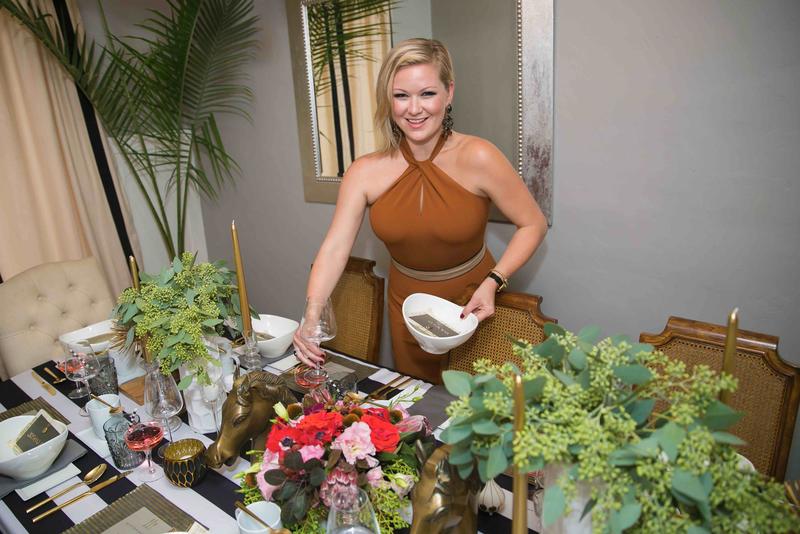 I've always been interested in creating beautiful things—luxe tablescapes, interior design, plush floral arrangements—but I had never been tempted to create anything remotely related to food. Ten years ago, a dinner party at my house meant an impromptu potluck, where my erstwhile contribution was delivery pizza. Literally, Domino's.
Everything changed the summer I spent studying at home for the California Bar Exam in 2009. Going stir crazy and craving comfort food, I turned on Barefoot Contessa on The Food Network and decided that it couldn't possibly be that hard to roast a chicken (particularly given that the entire process looked like it took 5 minutes on TV).
Though it took a bit more than 5 minutes to roast the chicken, the results were more than worth the effort. After this experience, the call of the kitchen sounded fiercely. I realized that my passion for aesthetic wonderment extended to the edible after all.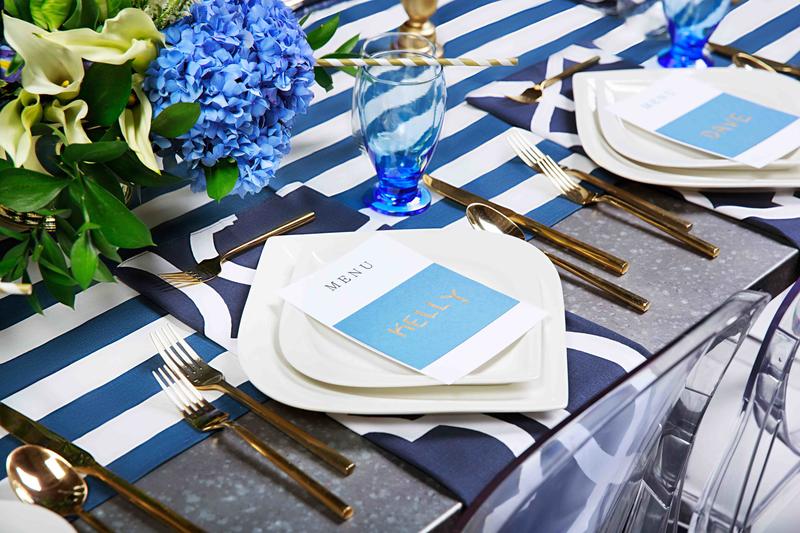 Courtesy of Table + Teaspoon
I started posting my creations on Facebook via my Blackberry, and similarly culinarily challenged friends asked me to start a blog that made seemingly difficult recipes easy, which is how Table + Teaspoon was born. With a little encouragement from mentors and my loyal blog following, I decided to leave the security of my corporate litigation job in 2013, and turn Table + Teaspoon into a catering, events and interior design firm. The idea was to get my hands dirty learning the industry, and then figure out how to scale the sentiment of making entertaining more accessible into something on a nationwide level.
Before leaving the law, I spent three years hosting meticulously decorated multiple-course dinner parties for 12 friends every 10 days in my studio apartment's dining room, until I was confident that my skill set was on a professional level. Lacking that option for interior design and event planning, I offered my services at cost or insanely reduced rates—think $1 per hour—while I was learning the business. However, I didn't rely solely on trial and error—I also leaned on my friends for guidance. You'll be surprised by how many people will feel inspired by your passion and want to share their knowledge with you. Chef friends, photographer friends, design friends, florist friends, startup friends and accountant friends were all quick to respond to my 911 texts for help when I found myself lost in a completely new industry.

I used my entire savings and a loan from my family to bootstrap the vision for a
'rent the table'
business model with the goal of disrupting America's $15 billion tabletop and $10 billion event rental and planning industries.
The specific idea for how to go about scaling into a traditional startup hit me while I was picking up my zillionth order from an enormous (and very un-glamorous) party rental warehouse in South San Francisco. I thought to myself, In a city where you can order literally anything on demand—flowers, dresses, tuxes, meals, chefs, groceries, cocktails, servers, sommeliers—why can't you similarly order your tablescape? Pulling together everything you need to serve your meal can often be more daunting than preparing the meal itself.
So what if there was a website you could go to, put in your party date and the number of guests, choose from beautifully curated designs that include everything you need to set your table, get all of this on your doorstep with step-by-step instructions, and then box it back up and send it away when your party is over?
With this new idea in mind, I used my entire savings and a loan from my family to bootstrap the vision for a "rent the table" business model with the goal of disrupting America's $15 billion tabletop and $10 billion event rental and planning industries. This meant designing flatware and linens, forming relationships with glassware and china manufacturers, finding a suitable space to store, sanitize and ship product, creating elegant reusable zero-waste boxes (environmental consciousness is a core value) that would ship both ways without breakage, negotiating shipping rates, building partnerships, and relaunching the Table + Teaspoon site as an e-commerce platform with rental capabilities.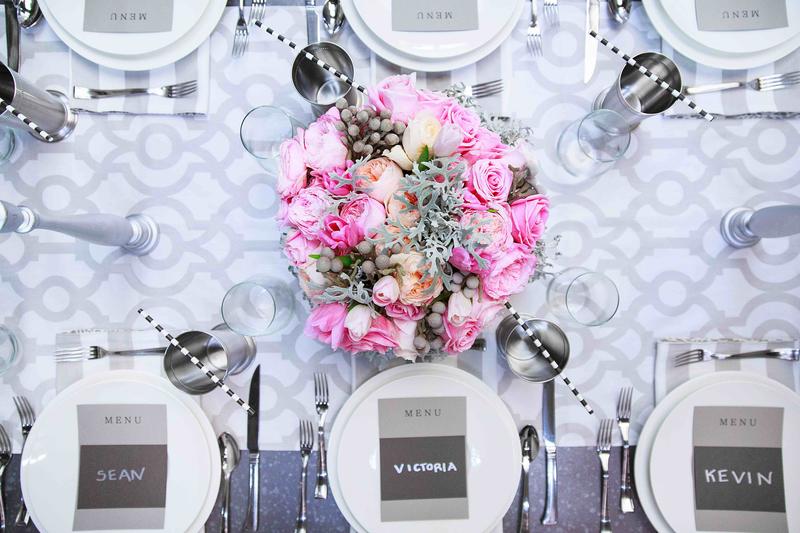 Courtesy of Table + Teaspoon
Now that this first product is a nationwide success, I'm doing my first venture fundraise to continue to grow and identify other disruptive product offerings that will remove traditional barriers to entertaining. The goal is to encourage more people to host their friends and family at home by making the process seamless so that the focus is the experience at the table rather than the hassle of planning, executing and cleaning up.
All of Table + Teaspoon's pieces are designed in-house, with the exception of our plates. Unlike the rest of the items that go into our tabletop kits, we've found that there is enough variety at the quality we demand from major hospitality vendors like Oneida and Tuxton. Sourcing textiles is by far my favorite part of designing our settings. Successfully mixing prints and fabric types is tricky, but makes an enormous difference in the quality of our designs and brand aesthetic.
I love collaborating with interior designers for both design inspiration and finding out what people want in their homes. As any interior designer will tell you, most clients don't have the space to store much more than their wedding china and everyday ware. Clients are also likely hiring designers because they don't have the time or knowledge to source the beautiful pieces that make a house a home.
These rationales—space, time and knowledge—are the same for Table + Teaspoon's customers. We are constantly getting requests for interior design references, and many of our customers are referred to us by designers. Our goal for the next year is to make this arrangement more official by selecting interior designers we love to become T&T brand ambassadors.
____________
BOH's Leadership Issue, out now, spotlights the stories of eight female visionaries in the home furnishings and design world. To celebrate the issue, we're featuring a selection of pivotal women sharing their experiences changing and evolving the industry. Follow along: #PivotalWomen.