Designers, take a look at the picture at the very top of this article and ask yourself: "What, in this image, can I make a margin on?" Look lower. Lower still. If you didn't guess "the floor," you're forgiven. Flooring has long existed in something of a gray area in the world of home renovation—it can make or break the look, feel and budget of a room, but it's never been entirely clear whose job it is. Revel Woods, a three-year-old startup based in Rochester, New York, is looking to clear up the issue.
"Our whole goal is to help designers realize they can spec flooring," founder John Dupra tells Business of Home. "And that they can make money in the process."
Like a lot of 21st century entrepreneurs in the home world, Dupra is looking to build a disruptive business on top of an old-school one. He grew up in flooring—his father started as a hardwood flooring installer in the early 1980s then opened a regional distribution operation in 2008. When he joined the family business in the 2010s, Dupra had visions of leveraging the advantages of the internet to cut through a middleman-heavy industry. (Flooring goes through a particularly complex distribution chain, going from logger to manufacturer to regional distributor to local showroom, incurring a markup at each step of the process.)
Dupra initially thought he'd be selling the flooring housed in the family warehouse directly to consumers. In 2017 he built a website that invited homeowners to take an online quiz to match them to their ideal floor, and offered them a low price if they bought direct. It didn't go as planned.
"Homeowners just didn't really know what they were looking at, and flooring can be complex for the average consumer to really dig into," he says. "But designers got it right away."
Thus began a pivot that saw Dupra reformulating Revel Woods to go after a trade audience. He found a way to cut and deliver flooring samples in a way that mimicked the classic fabric memo process. He started showing up at industry events and making friends with designers. He branded the collection so that clients couldn't "shop" it on other sites and, crucially, built a margin into Revel's pricing.
"Flooring has always been considered a commodity, the price of which is determined by set factors such as the cost of the raw materials and labor and marked up just enough to be competitive. That doesn't always leave as much margin as other items like furniture on face value," says Dupra. "But we knew we needed to come up with an incentive."
Revel offers designers 15 percent off the publicly displayed price for its stock (designers can choose to split that margin between a straight discount and a rebate). The margin more closely resembles the trade program of a retailer than a trade-only brand, but given that flooring can easily run up into the tens of thousands of dollars, it's a not-insignificant amount of money. Dupra says designers can pocket it themselves, or pass on the discount to clients.
Interestingly, in speaking with designers who had purchased flooring from Revel, it was clear that the money wasn't necessarily the only point. A few had already specified flooring for clients in some fashion or another and occasionally made some kind of margin prior to working through Revel. But the process was frequently a confusing one, dominated by flooring reps and showroom staff who were more accustomed to working with general contractors and builders than designers.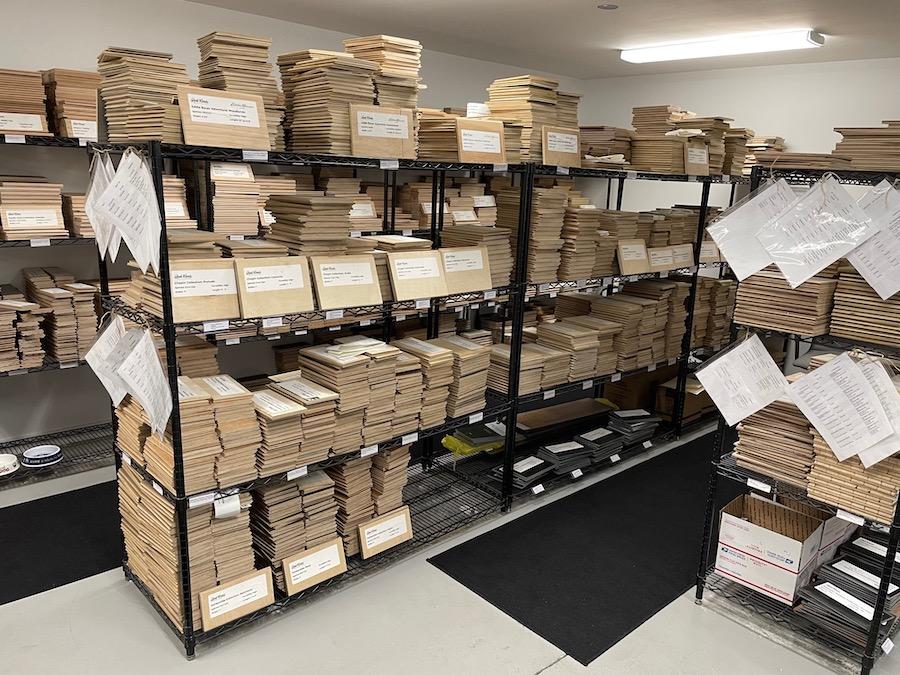 Indeed, the flooring business in general hasn't been built with designers in mind. Ironic, because clients are increasingly turning to designers for flooring advice. "It used to be the builders leading the industry, [but] now they're all looking to designers," says Lori Miya, a Utah-based designer who sells flooring out of her own showroom, but uses Revel Wood to source specialty projects for clients. "[That's] because homeowners are showing them our work and photos from Instagram and Pinterest. That relationship has changed."
In a market increasingly driven by designers' taste, Dupra hopes that Revel can bring expertise in addition to a margin. A self-described "flooring nerd," he brings the knowledge base of a family-run company with a deep history in the industry to a fairly technical product (in that regard, it's easier to start a company like Revel Woods out of a warehouse in upstate New York than it would be out of a garage in Silicon Valley). For many designers, the appeal is not so much making a few extra grand on flooring, but feeling confident that the wood they sourced for a client won't buckle during a particularly humid summer.
Of course, as designers seek to turn a profit on a product category that has historically been specified by contractors and builders, turf battles can pop up. Kristen Giacomini, a Reno, Nevada–based designer who has specified Revel flooring for clients, got into a minor dispute with a contractor who had hoped the homeowners would use a showroom that he had a relationship with.
But, she says, there were other issues with the GC, who ran a decidedly old-school business. "The other GCs I work with? They've been great. … They're fine with whatever I want to do."
Homepage photo: A Revel Woods floor | eDesignTribe