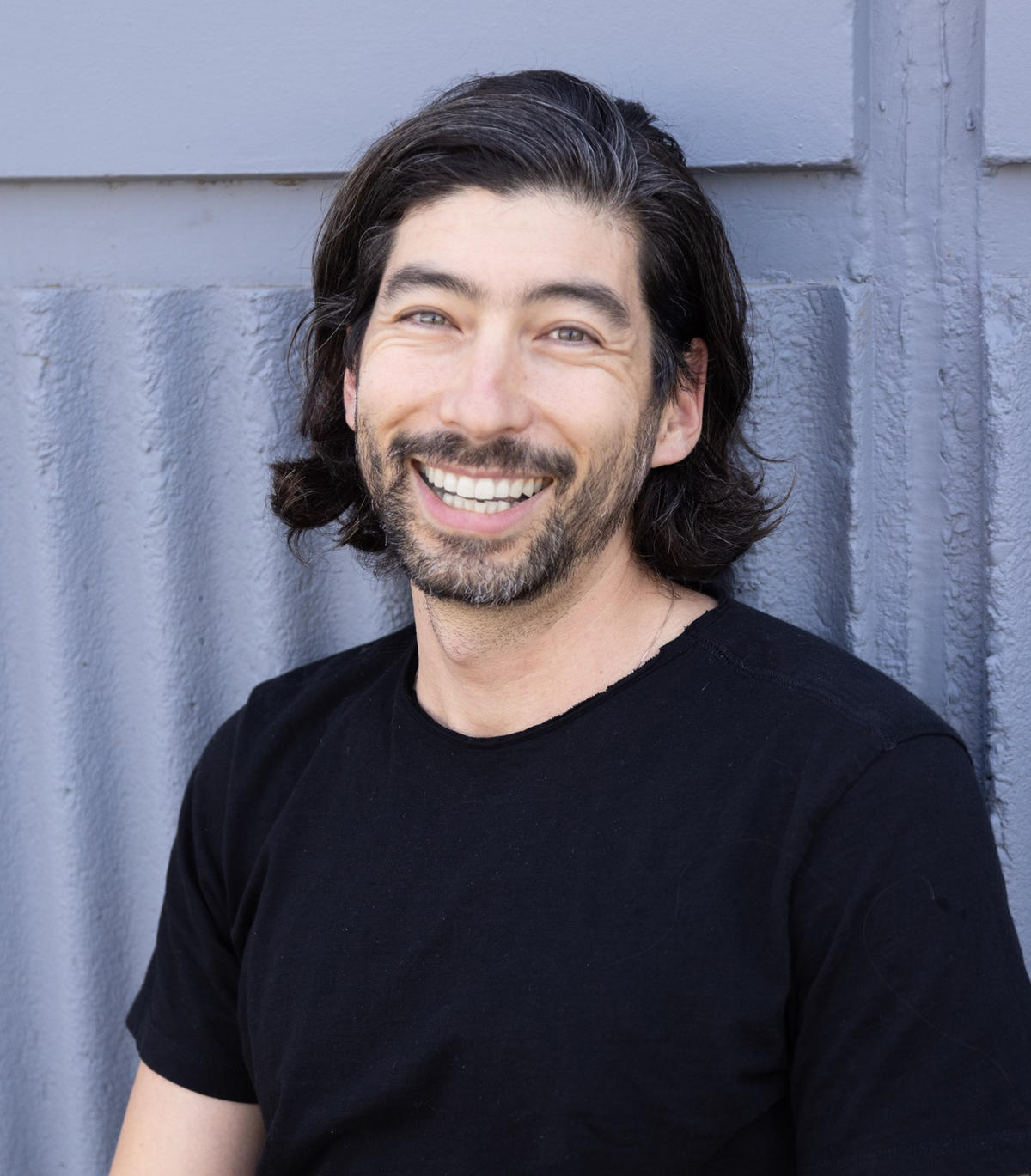 From the skateboarder chic of his daily ensemble—XL tees and vintage Onitsuka Tigers—to his off-hours hobby of biking to the beach and surfing the waves, award-winning industrial designer Will Zhang epitomizes the laid-back aesthetic of his native Los Angeles. It's an attitude that suffuses everything he does, including his work as cabinet hardware brand Emtek's director of design and product innovation. "I always strive for an organic process, one that is formulated from my intuition and from moments of inspiration, so that the resulting designs are authentic," he says. On the opposite side of the world from the West Coast, in the locus of European style, Milan, the latest developments in luxury design were recently on display at this year's Salone del Mobile. Not long back from the event, Zhang spoke with Business of Home about the top takeaways that will be influencing his upcoming collections. Whenever au courant Continental trends and millennial SoCal curiosity meet, it's guaranteed to be a potent cultural exchange. "Milan is the capital city of aesthetics, so where better to be inspired?" says Zhang.
GET A HANDLE ON IT
Seamless surfaces have been the minimalist default for the past few years, but no more: Statement hardware and nuanced textures like knurling and fluting are back—in fact, the ever-increasing size of cabinet fronts demands it. "In kitchens and storage spaces, the doors are getting bigger," says Zhang. The addition of hardware, though, is strategic. "Not every front gets a handle, but if there's a big appliance, a large-scale pull that runs the entire length of the face—we're talking 4, 6, 7 feet—maximizes usability."
These megahandles, which Zhang foresees adapting to buildable, modular versions, were juxtaposed with more understated, discreet knobs on auxiliary surfaces—a design philosophy that prioritizes functionality, and one that is already supported by Emtek Select, a platform that gives customers the freedom to combine handle stems, levers and knobs in a range of materials and finishes to suit their specific taste.
"Personalization is at the core of what we do and one of our key differentiators," says Zhang of the brand's mix-and-match approach to hardware components. "So it was affirming to see that same narrative of choice in more product categories at Salone."
The trend toward dimensionality in cabinet fronts, as evidenced by the prevalence of fluting, could be because consumers are craving more touchable surfaces—albeit ones that, with the help of a handle, will wear better over time. "With a seamless cabinet, your interface is basically the top of the panel," Zhang explains. This shift in styles, though, is mainly for appearance's sake. "In faucetry or door hardware, fluted, hammered or knurled surfaces provide a tactile enhancement, but textures are being used now for strictly decorative purposes on wall paneling, cabinet faces—everywhere," says Zhang. "Maybe it's a more contemporary interpretation of shiplapping."
Green is the new pink
In the parallel world of high fashion, Pierpaolo Piccioli's Valentino Pink has been embraced by everyone from Anne Hathaway at Cannes to Conan Gray at Coachella. That shockingly rosy hue hasn't made it to home just yet, but candy-colored shades like sky blue and bright orange, Zhang notes, could be seen throughout Salone, both as powder-coated finishes on plumbing fixtures—from Axor, for example—and as accent colors in smaller kitchen appliances. Smeg premiered a palette of red, yellow and blue rendered in what Zhang describes as "a weird, frosted matte; it's almost metallic, but it's not."
An equally invigorating, if slightly more traditional, shade? "Green was totally everywhere," says Zhang. "A lot of green finishes, a lot of green faucetry." No wonder, perhaps, since the color practically qualifies as a neutral now. For Emtek, that may translate to green marble levers in the near future. "Marble, Murano glass, even hand-painted ceramics are all possible materials for hardware," says Zhang. In the meantime, white marble has been well received, and matte white is proving to be a fresh and popular finish. "It's in contrast to the flat black matte that's been so dominant, and it's indicative of a move away from metallics," says Zhang, adding the caveat that burnished brass was another trend he clocked in Milan, while rose gold has become a perennial.
To feed the hunger for more color options in cabinet hardware—while outpacing the fast expiration dates of social media–fueled trends—Zhang envisions limited-edition collections, possibly produced on-site at Emtek's Los Angeles facilities. "We're exploring technologies that would allow us to offer a cool color, either by sourcing a small amount or making it to order—because what if we only sell two baby blue door handles? And when it's gone, it's gone." Unless, of course, the response is so great that the company decides to add baby blue to its permanent portfolio after all.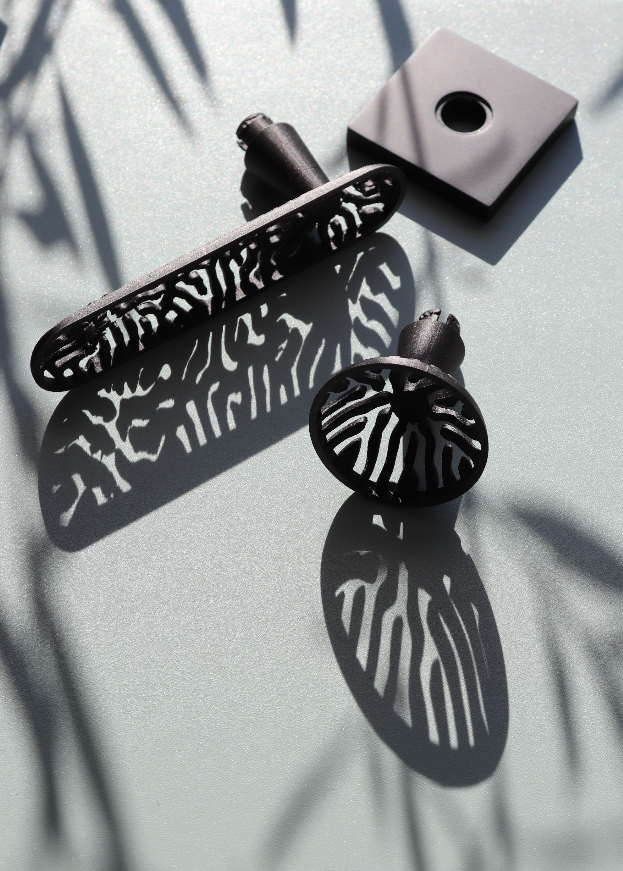 OPTIMAL DIMENSION
Zhang was impressed by Stratasys's use of 3D printers to produce textiles with dimensionality that could one day rival more traditional embellishments like beading or embroidery. At Emtek, such tech serves a more behind-the-scenes purpose—for now. "3D printing is the backbone of how we design products," says Zhang, who has been using the technology for more than a decade. "It's an invaluable tool to quickly create prototypes and one of the reasons our designs look so good: We spend so much time optimizing, evaluating and refining them." Even something as simple as a rectangular rosette cabinet knob goes through multiple iterations.
To take the technology to the next level, Emtek recently invested in a metal 3D printer. "It prints prototypes so close to the final product that we're asking ourselves if there are ways to produce the actual hardware with it," says Zhang. The company's Galapagos Project, which uses algorithms to generate door handles with unique surface patterns that mimic the appearance of coral reefs, was in part the result of experimentation with the machine. "We can use this limited-edition program to drive our research and learn from it, rather than attempting to launch an entire 3D-printed hardware line," says Zhang.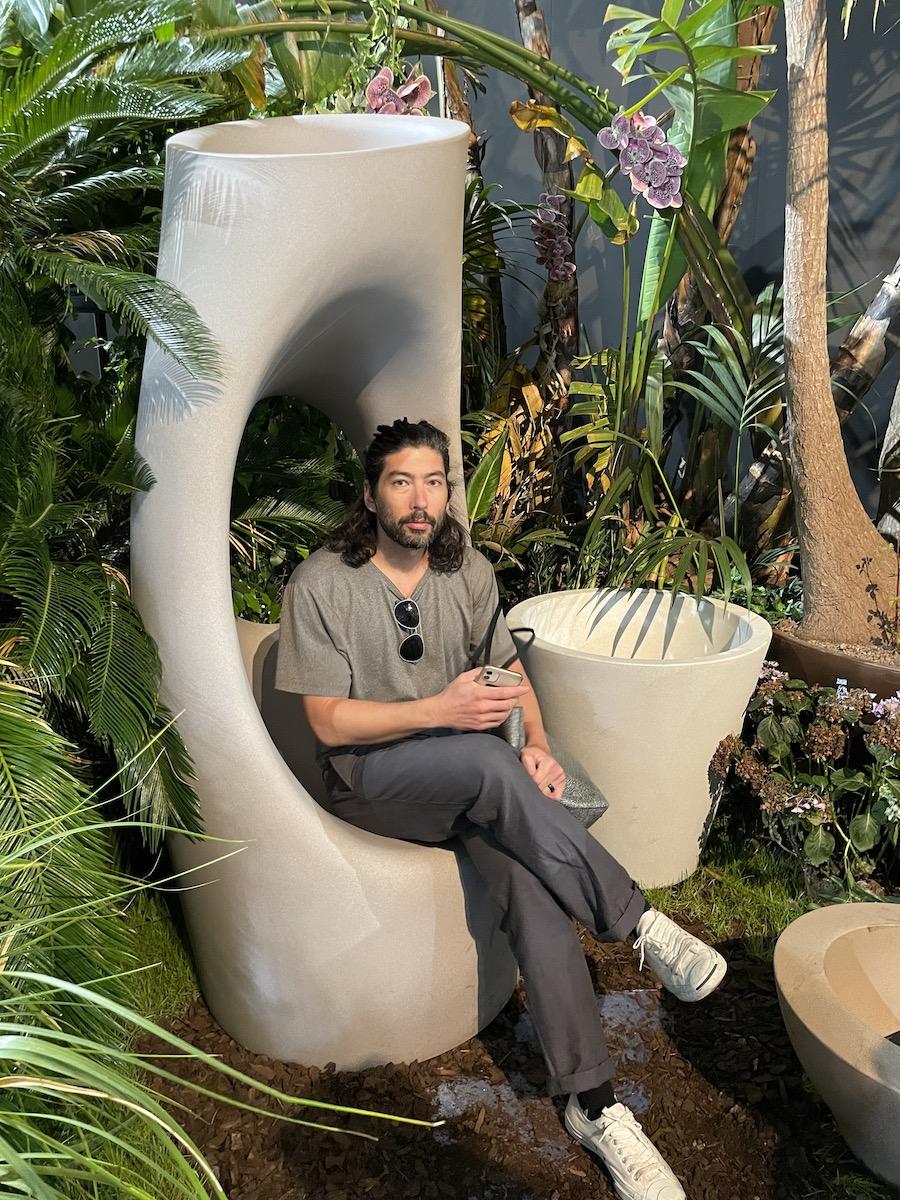 Producing products to order, on-site, is one way to reduce the amount of waste generated by the industry at large. Another is to use repurposed materials. While PET fibers in fabrics and rugs are increasingly commonplace, Zhang was particularly impressed by Antonio Citterio's Re-Chair for Kartell, which is made entirely from recycled espresso pods in partnership with Italian coffee giant Illy. In Milan, a city acclaimed for its cafes, there will be no shortage of supplies. "And that's important, because we have more and more people and fewer and fewer resources," says Zhang. "At some point, utilizing sustainable materials will be a necessity." On his drawing board? "I'm thinking about a 3D-printed door lever made from recycled ocean plastics."
This story is a paid promotion and was created in partnership with Emtek.
Homepage image: Emtek Select handles | Courtesy of Emtek