Wall Street analysts are not known to be an especially excitable group, but there is one thing that can stir the heart and soul of even the stodgiest number-cruncher: the one-two punch of the corporate earnings world known on the street as the beat and raise.
Gary Friedman, CEO of RH, delivered the beat and raise last week in his quarterly letter to shareholders. He first reported that his company's fiscal third-quarter net income leapt 92 percent to $46.8 million, or $1.73 a share, trouncing the street's consensus estimate for earnings of $1.27 a share. Then, citing "exceptional" third-quarter results and the "continued evolution of our new business model," Friedman announced that the company was raising its revenue and earnings guidance for the fourth quarter. ("We are increasing fourth-quarter revenue guidance to a range of $680 to $690 million, versus previous guidance of $665 to $685 million, and raising adjusted diluted earnings per share guidance to a range of $2.75 to $2.90, versus previous guidance of $2.33 to $2.54," he wrote in a letter to shareholders.)
When a company beats its earnings forecasts and then raises its guidance, it forces every analyst covering the stock to go back and rework their numbers—which often causes them to upgrade their opinion on the stock, or at least raise their target price. True to form, two major firms had raised their price target on RH's stock by week's end, with one firm suggesting shares might reach $200 each in the next 12 months. After a nice pop on the earnings news, RH shares closed the week at $137 a share.
On his regular call with analysts, Friedman, ever his confident self, seemed to stop just short of suggesting that the company's new operating model was proving to be so powerful that it might be capable of bypassing the vagaries of the economic cycle altogether. When asked about a range of macroeconomic challenges, including the impact of the recent slowdown in the housing market or the ongoing implications of tariffs on Chinese-made products, Friedman responded: "I think despite the fact that we're in a slowing market, that we've got tariff headwinds and other things, we like the path we're on and how our model continues to evolve and unveil itself."
Friedman made the case that in addition to the ongoing stability that the company's membership program has brought to forecasting, another major factor impacting the certainty of the company's projections is the ever-increasing role that interior designers are playing by specifying RH in their projects. "We're evolving from a business that was more focused on products [to one that focuses on] projects, and we have a significant amount of our business now that's happening with RH Interior Design and external designers," he explained. "About 68 percent of our business goes through either our interior designers or external interior designers, which [are] project-driven businesses, which means a smaller and smaller percentage of our business is going to be quickly reactive to a new product or to a source book mailing."
But Friedman isn't content to merely be a brilliant merchant who, in his own words, is "revolutionizing physical retailing." He now seems eager to position himself as a financial innovator as well. He has recently made repeated references to famed investor Warren Buffet and his Berkshire Hathaway investment vehicle. Friedman went so far as to write in his letter to shareholders that, "akin to Berkshire Hathaway, we are building a business that is capital efficient, generates significant free cash flow, enjoys a low cost of capital, and is developing a culture relentlessly focused on ROIC [return on invested capital] and capital allocation." The company also inspires Friedman's plans for the future: "Also like Berkshire, we invest with a long-term view, indifferent to short-term market swings or recessions, and believe every market presents opportunities," he wrote.
Unfortunately for Friedman, RH doesn't have nearly the capital structure of Berkshire Hathaway. Some of the company's recent expenditures, including repurchasing another 1.2 million of its own shares in the most recent quarter, have left RH with a heavy debt burden and the need to constantly reassure investors that the company's cash flow is sufficient to cover it. RH ended its third quarter with less than $8 million dollars in cash and cash equivalents on its balance sheet and was considering borrowing another $300 million. In contrast, Berkshire Hathaway ended its third quarter with more than $36 billion in cash and nearly $60 billion in U.S. Treasury bills. Perhaps the comparisons between the companies are a bit premature.
____________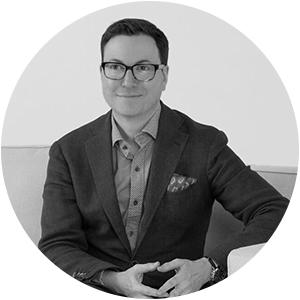 Dennis Scully is the host of the weekly BOH podcast, where he explores the changes and challenges facing the interior design community through interviews with industry thought leaders, entrepreneurs and creatives. He is also the vice president of sales and marketing at luxury textiles company Castel. Scully was previously a business development consultant for major trade brands, and has held sales and marketing roles at Domino, Waterworks and Twill Textiles. In his Market Watch columns, Scully calls upon his background as an analyst and long-time securities trader as he explores the ins and outs of the home industry's publicly traded businesses.
Disclaimer: The author does not hold shares of the companies featured in this column at the time of the story's publication. The views, thoughts and opinions expressed here belong solely to the author, and do not necessarily reflect those of BOH. The material is for informational purposes only, and does not constitute any form of financial advice.