A recent acquisition of the American brand delivers on a longtime working friendship and stands to benefit designers with a refreshed design team, quicker lead times and a thoroughly modern outlook on the industry.
It began with two Peters. Peter Webster, who ran Boston-based design showroom Webster & Co., had known Peter Fasano and his wife Elizabeth Hamilton for almost two decades by the time he, along with Reid Stewart, a former Ralph Lauren marketing vice president, and John Everets, a CEO and buyer of middle-market companies, formed JRP Luxury Holdings and acquired the fabric brand. Webster had represented both Fasano's and Hamilton's collections in his showroom and recalls his "tremendous respect" for the company's approach and its hidden-gem reputation among designers.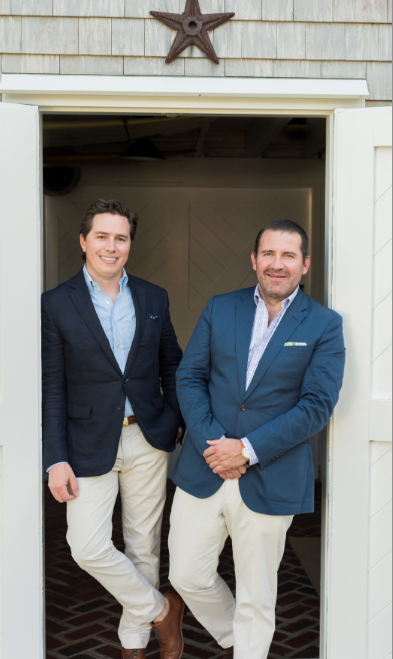 While it was announced earlier this month, the Peter Fasano Ltd. acquisition actually has its roots in a search that began two years ago: Webster had started seeking out a home furnishings brand to acquire in 2015, eager to use the experience he developed working with top brands as a showroom owner. "Being on the showroom side of the business exposes you to many different business models and strategies and offers a valuable education in what approaches tend to breed success," he explains.
Though JRP was in talks with a number of home furnishings companies, and Fasano himself was speaking with potential buyers, their purchase was the right fit, say the new owners, because the JRP partners agreed to maintain the same Great Barrington, Massachusetts facility, as well as retain the existing staff—a significant point, as the average staffperson's tenure numbers 17 years. (Since the acquisition, four new full-time employees, as well as two interns from Rhode Island School of Design and Parsons have signed on.)
Following the acquisition, in early September of last year, Webster and Stewart became day-to-day owners of the business; Fasano and wife Hamilton have remained on as advisors, helping to transition the business in its first year of new ownership. Webster tells EAL, "It's been an honor working alongside Peter and Elizabeth during the transition of the business, and Reid and I feel privileged to continue the wonderful brand they've built."
Changes Ahead
The 38-year-old company known for its hand silk-screened fabrics and wallcoverings is being further modernized under the new leadership to compete with current customer expectations: A new design team is now at work, while operations are currently being "streamlined" to drop order lead-times down to just a few weeks.
Customer service is also a focus, with new software being implemented on that end, while new investment in digital tools aim to help designers themselves.
The brand is also expanding its sales focus, with the hire of Tristan Harstan as the company's first national sales manager (Harstan is also an interior designer). Webster and Stewart also have plans to merge the Elizabeth Hamilton Collection—which was the original creation of Hamilton, Fasano's wife and business partner— into the Peter Fasano brand this fall.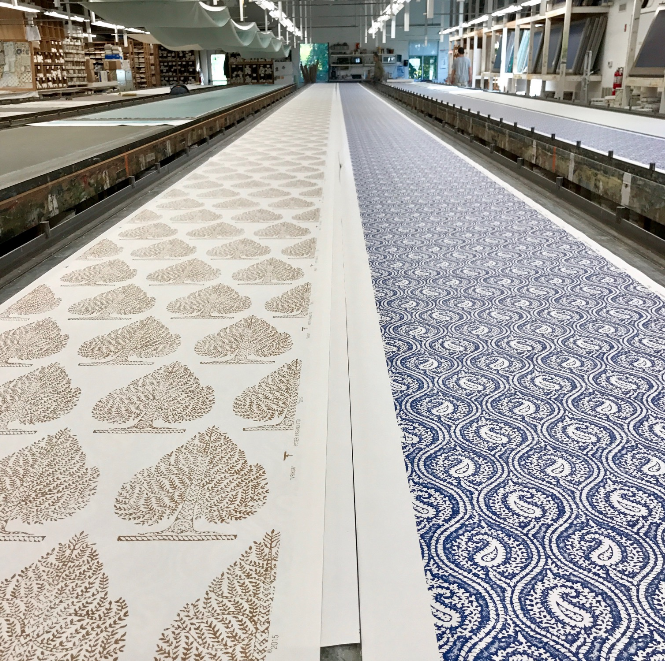 The 'It' Factors
The new owners say that a combination of appealing factors made the purchase the right one: Brand history (among the highlights: White House, celebrity home and boutique hotel appearances); quality craftsmanship (shares Stewart: "We design and manufacture our own product which is unique in this business and something that was very attractive to us. In addition to being proud to produce an American made product, we're obsessed with quality and with hands-on management of our process to ensure our showrooms and customers get an unequalled product and service experience."); control of the manufacturing process and the ability to add more brands to the existing platform.
But there was also great potential for growth. On Webster and Stewart's to-do list are: Retooling the business's backend to up profits and efficiency; making the collections more relevant to designers and expanding product offering; developing marketing initiatives; and offering designers a complete lineup of digital scanning and design tools, "to enhance the company's already strong custom project capabilities." Designers can also expect a state of the art digital wallpaper printer for hospitality vinyl wallcovering production, and a new order track software for realtime order updates for showrooms and clients.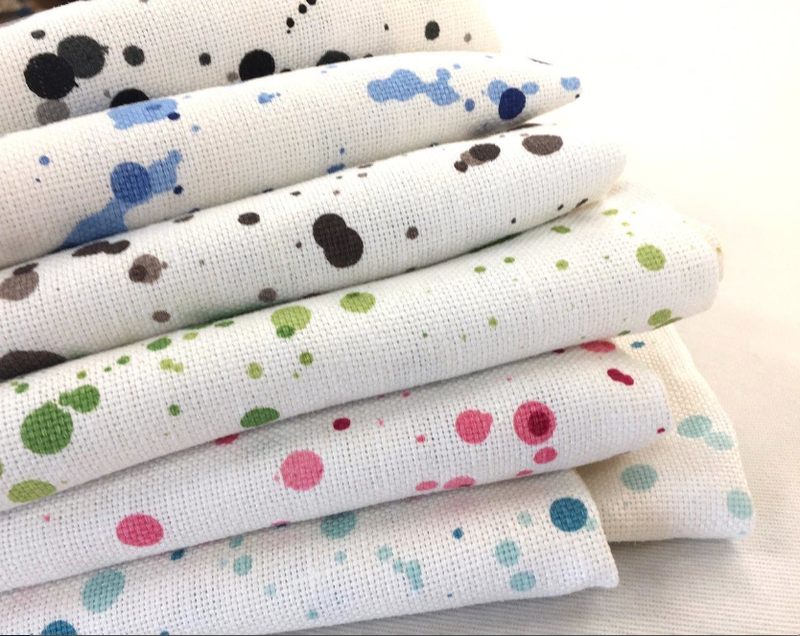 Some of those changes have already been implemented: Order lead times have dropped by two weeks. Renowned designer Mary McDonald is aboard as creative consultant. A new fabric and wallpaper collection launched in the spring, and a number of new platforms are being premiered, including advertising and social media, as well as a new website in the works. And, on a related note, the partners' holding company is pursuing additional, "very select" acquisitions within the home industry.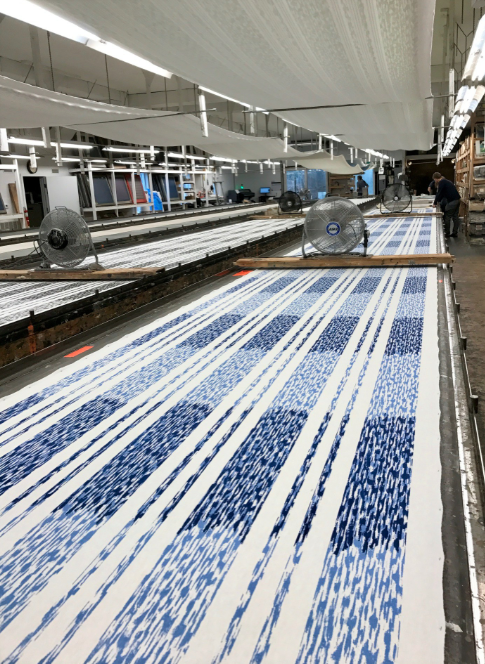 Designers' Allies
The trade remains a core focus. Stewart explains: "Our mission is to continue to provide designers and their clients with the finest fabrics and wallpapers and to accommodate any need they may have in this new, demand-driven world. Our customers come first and our ability to customize our product to deliver exactly what they need is a key element in our current and future success."
Shares Webster: "Peter Fasano built something very special: not just a well-known and well trusted brand in the marketplace, but an artisan manufacturing business in the Berkshires that is carrying on the tradition of quality American manufacturing. There's incredible intellectual capital and design archives in this company and many exclusive manufacturing techniques that set us apart from other textile brands."
Designers can find the brand in 21 showrooms throughout five countries, from John Rosselli and Associates (New York, Chicago, D.C., Fort Lauderdale) to Tigger Hall Design in Sydney and Melbourne, Australia, and Tissus D'Helene in London.