Change at the top has arrived for Perennials and Sutherland. The Dallas-based design group co-founded by husband-and-wife duo Ann and David Sutherland has announced a new CEO, Hunter Douglas veteran Christian Leard. As part of the transition, Ann Sutherland has shifted to chief creative director, while David Sutherland will remain on in a senior advisory role with an official title of "founder."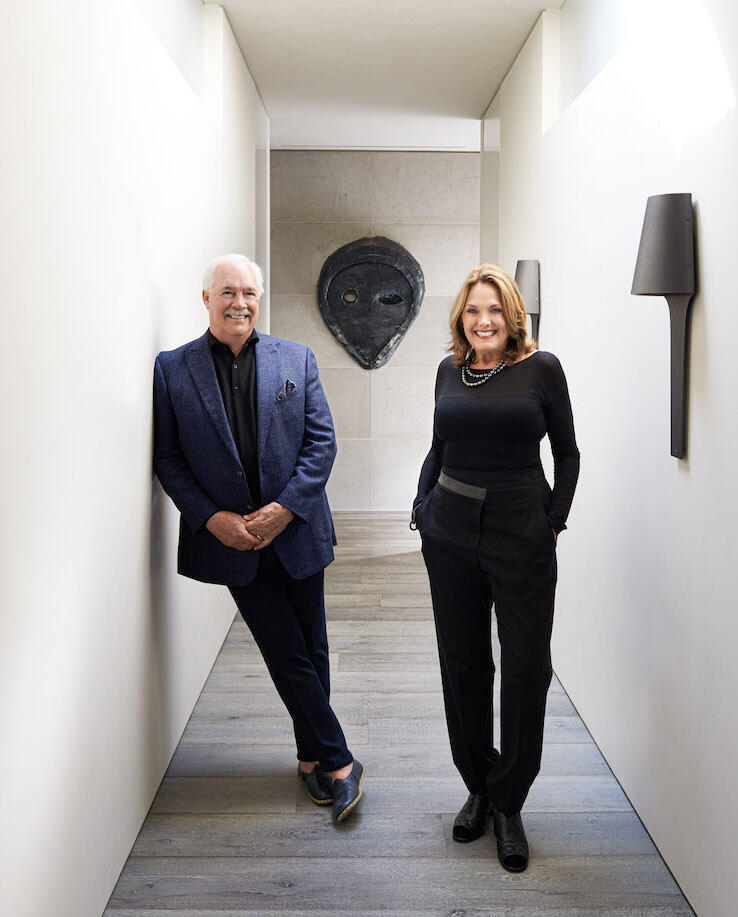 Courtesy of Perennials and Sutherland
According to the Sutherlands, Leard's appointment is a move toward strengthening their company for the long-term. "As big as we've grown, it's now even more important that the financial structure of the company is secure," David Sutherland tells Business of Home. "Ann and I have always been guided a little bit by emotion and intuition, but at a certain point we need to [have a CEO] who can focus on the numbers. This is preparation for the future."
In the medium term, Leard will likely be tasked with prepping Perennials and Sutherland for an eventual sale (though Leard says his current focus is on growth and operations—not a transaction). In 2019, California private equity firm Bertram Capital purchased an ownership stake in the group—as is often the case with PE Firms, the end goal is usually an exit, and bringing on an outside CEO is a customary practice to shepherd a potential deal. The challenge, says David Sutherland, was to find someone who could grasp the niche the brands occupy, but also bring the necessary business chops.
"There were too many candidates who were just like us—they might love design, but they didn't have the manufacturing element, or the financial expertise, or they hadn't been in a PE environment. We kept meeting people and thinking, 'Well, we might as well be doing it,'" he says. "In this case, we went with a more business-minded hire, and someone who came from a larger company. … he likes the idea of learning what we do."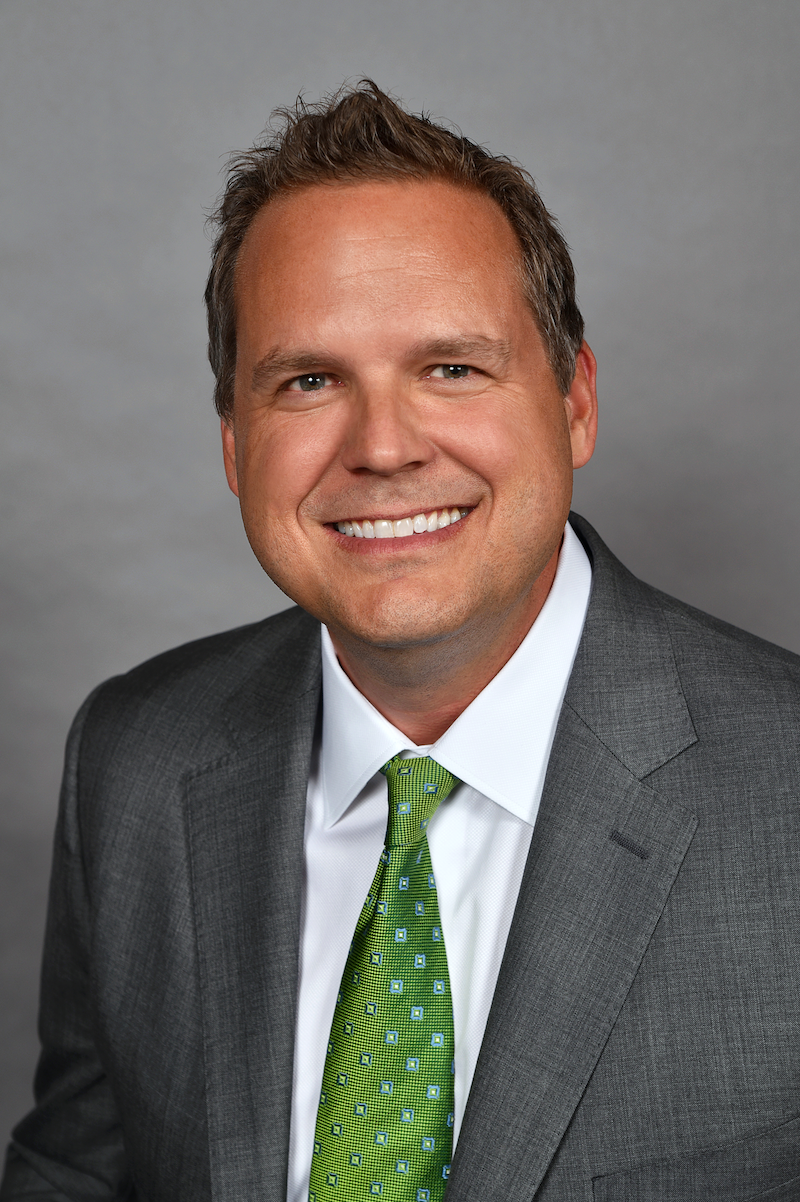 Perennials and Sutherland
Leard comes to Perennials and Sutherland from a role as president of Levolor—a custom window treatment brand owned by Hunter Douglas. His background is in sales and marketing, though Leard says that as he's climbed the corporate ladder, he's looked to develop a more well-rounded set of skills. "I got good advice early in my career: When you get to the president level, over-index elsewhere," he says. "So I've spent a lot of time in operations and finance and R&D and tried to dig into areas that I [didn't] cut my teeth in."
Only a month into the role, Leard says he's mostly in "heavy learning mode" and is looking primarily to wrap his arms around the complexities of the business before making any major moves. Part of that education, he says, has been familiarizing himself with the quirks of the high-end design world. "I did work with designers at Hunter Douglas, but it's a little different—there will be a learning curve, but thankfully I have great partners in Ann and David," he says.
(A quick study, Leard has already internalized the sensitivity around who gets to buy what at what price, and the importance of prioritizing Perennials and Sutherland's designer clientele: "Where we design, where we build our collections, arguably the trade is first in mind in everything we do.")
Leard takes the top seat at a peculiar moment for the design industry in general, and Perennials and Sutherland in particular. Fresh off three boom years, the market has softened a little—even in the rarified air that the two brands inhabit. Leard and the Sutherlands agree that the most pressing challenge is how seriously to take the threat of a recession or slowdown.
"[The problem is] trying to land on: Is this recession really going to happen?" says Leard. "Starting a new job in the face of a potential slowdown is tough—that's probably the biggest threat. I don't want to get into protectionist mode right out of the gate, I want to be more growth-oriented."
And indeed, there are plenty of directions to grow in. Perennials has been rolling out an increasingly serious rug program in recent years, which the Sutherlands say is one of the company's biggest opportunities to expand. Sutherland recently brought on an in-house creative director, Catalan designer Eugeni Quitllet, who David Sutherland says has been pushing the brand's aesthetic in promising new directions. And finally, there's the promise of a new market: the wider world.
"The biggest opportunity is global distribution and awareness," says Ann Sutherland. "I just opened an office in Dubai. They're in high growth mode in the MENA [Middle East and North Africa] region, and they're doing incredible work. We also do sales in India now we have a showroom open in Mumbai and our product really works there. … As much as we love the American market and that's how we've grown, there are a lot of other places out there."
Homepage image: Christian Leard comes to Perennials and Sutherland from Levolor, a custom window treatment brand owned by Hunter Douglas | Courtesy of Perennials and Sutherland