After embarking on a career in graphic design, Mili Suleman wanted a change. So, she packed her bags and traveled to her home country of India, where she fell in love with the sights and sounds of hand-loomed weaving. Now, almost six years later, her textile company Kufri still honors that handcrafted process, and it has certainly paid off. The brand has reported 90 to 100 percent growth rates annually since its founding in 2014 (not to mention that its Cusco Stripe collection just won Best in Textile Design at the PaperCity Design Awards in Texas). How is it that Suleman was able to capture the cultural essence of a textile village in India and successfully market it to leading American showrooms?
At the beginning, the hardest part was simply knowing where to begin. "When I first started the business, I didn't know a single interior designer. Not one," Suleman tells Business of Home. She did, however, have a natural passion for design, so she began researching, getting acquainted with textile lines like Walter G and boutique multilines like Studio Four NYC.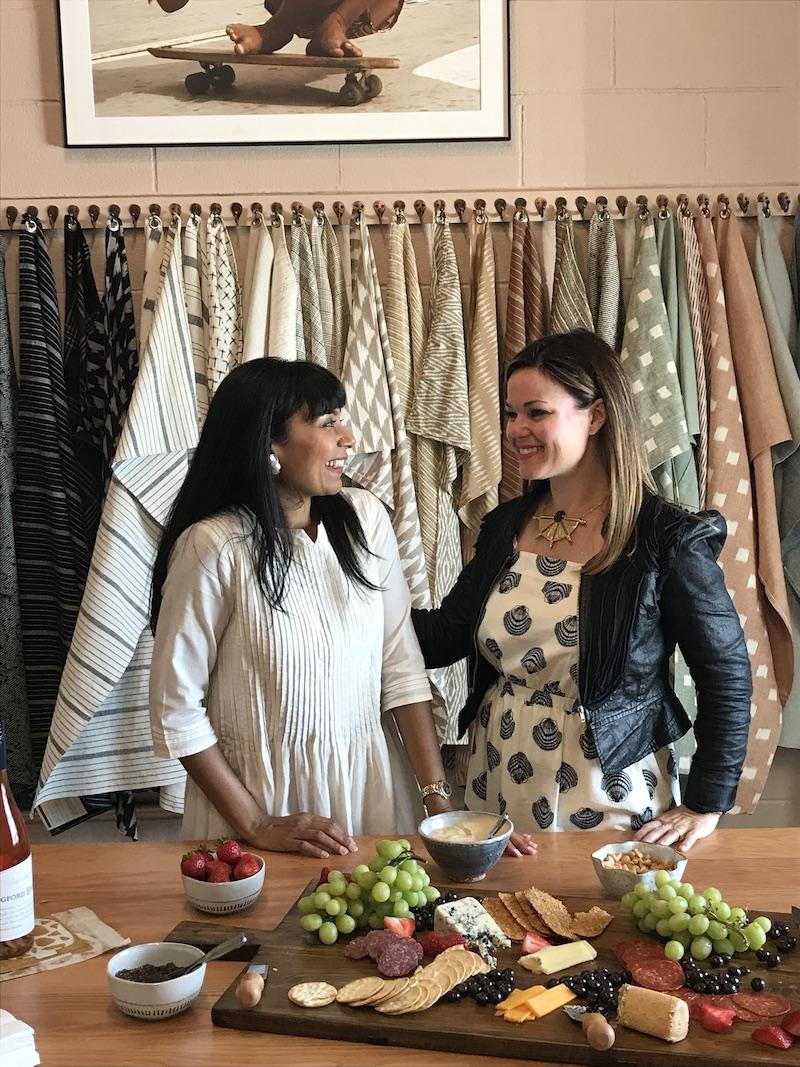 The first year of business wasn't easy: Without a formal interior design background, Suleman began with a less-than-clear idea of how unforgiving a business timeline can be. "In the world of textiles and wallpapers, there are many small designers who almost do it as a hobby," she says. "I didn't know how seriously to take it. I made the mistake of not being strict with production people. I was very good with prompt communication, but I didn't know how to put my foot down and really take charge of the business. That resulted in losing one of the showrooms." It didn't take long to recover from this mistake, though, as evidenced by Kufri's current presence in major U.S. cities and Canada.
When it comes to choosing whom to partner with and where to show, Suleman's philosophy should come as no surprise: For her, it's about finding showrooms that will appreciate and embrace the human imperfections in Kufri's pieces. The showrooms have to be willing to educate their clients on slow textiles. "It's not for everyone," she says. "It really takes that special client, that special designer who understands that human element, who sees the soul and character in these textiles." When considering new showrooms, Suleman assesses the other lines in the space to decide whether Kufri's aesthetic is compatible, and whether the landscape offers a competitive advantage for her brand.
Finding the right fit is key, as showroom sales have been essential to Kufri's success. Suleman says that only a small fraction of sales happen on her website. Of the 95 percent sales that happen through the trade, about half are clients who come directly to her, and the other half are in showrooms.
A little over a year ago, after opening her studio and showroom in Dallas, Suleman began to hunger for a deeper connection to the local community. She teamed up with designer Holly Hickey Moore to found SHIFT, an organization that aims to change the perception of design in Dallas. Since June 2018, the community meets every month in intimate, 15-person roundtables to discuss different topics in the industry and foster genuine conversations and connections.
Last month, with positive SHIFT feedback in pocket, Suleman hosted a pop-up event in Austin where she invited 15 local designers to preview her upcoming block-print collection (launching next year). The soiree was held in the home of a designer that she has worked with several times in the past—the Kufri pillows in the room a testament to their relationship.
Not only is Suleman keeping the flame of hand-loomed weaving alight, but she is implementing a personal philosophy of human connection that she believes vital for the future of design. "I feel there is so much hope for the design industry if we are able to connect as human beings. Because design is so special, so close and so personal. It's great that you can do things digitally, but at the end of the day, it's the human relationship, working with your designer, communicating with them, giving them the trust to pick objects and make purchases on your behalf. … All of that is so personal."