Michael Boodro, the former editor in chief of ELLE DECOR, has been named Chairman, Editorial and Strategic Initiatives at Dering Hall, the digital interior design resource. Boodro is tasked with, as he puts it, making the site a "must-read destination."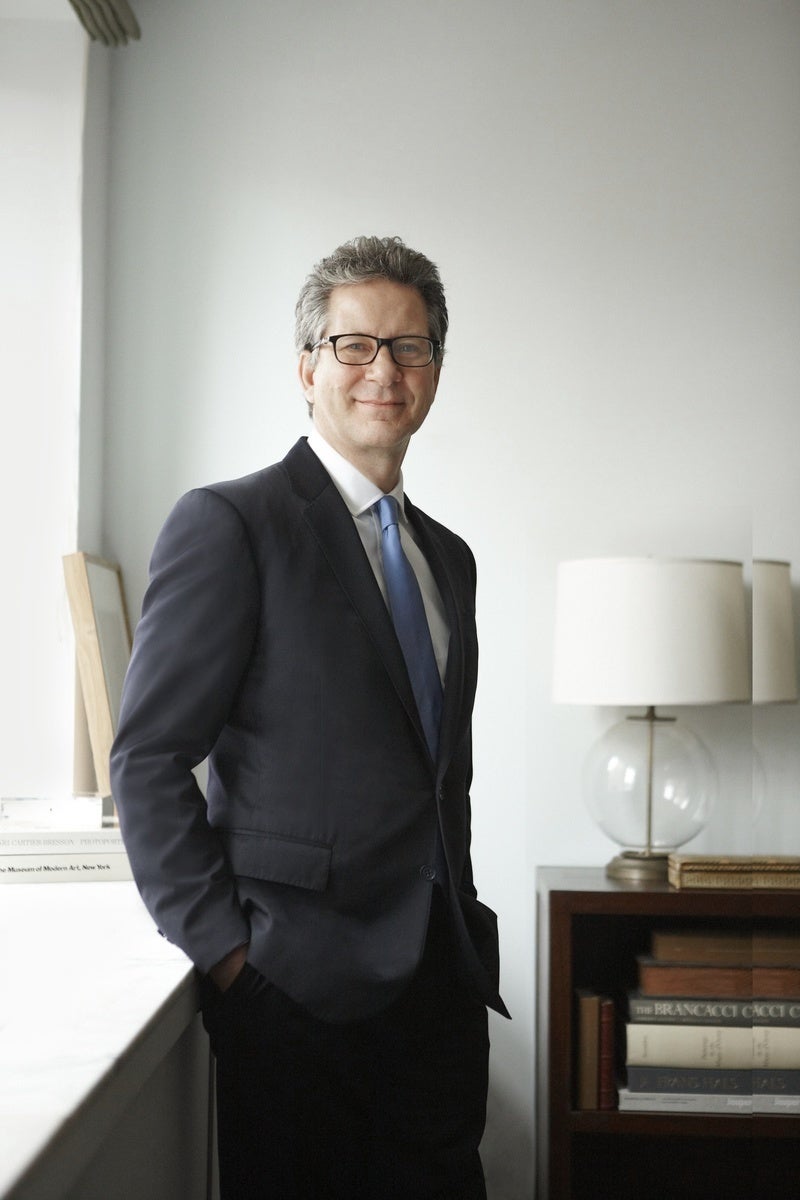 Designer outreach, consumer education and increasing Dering Hall's editorial and social media reach are a few of the new responsibilities that go along with that task.
"Dering Hall is one of the most successful sites catering to the design industry, but we want to make it even more important—a must-read destination that designers turn to for ideas, inspiration and practical solutions, as well as an array of the world's best furnishings," Boodro tells EAL. "My role is to expand and focus Dering Hall's editorial and social media presence, to aid designers in their day-to-day efforts, and to help consumers understand and appreciate the value and importance of great design."
He LEFT HIS ROLE at Elle Decor in May. His replacement, Whitney Robinson, was appointed at the end of June. Boodro's career change comes at a time when home magazines in particular are facing increased pressure. "I have always loved shelter magazines, and it was a highlight of my career to edit one for so many years. But the sad fact is there are now fewer of them than ever, which means fewer outlets for designers to showcase their works and fewer pages devoted to the kind of information and sources designers are looking for," he explains.
Are there similarities between the two design-oriented brands and their missions? "Websites are more democratic and broad-based, but also more immediate, and more practical," says Boodro. "Dering Hall, like a magazine, provides information and inspiration, but it is also an invaluable tool that can support designers every day. For example, with the new visual search tool that DH will unveil shortly, we will not only identify, say, a chair or a fabric, but we will even be able to help designers to purchase it, or propose other similarly stylish alternatives."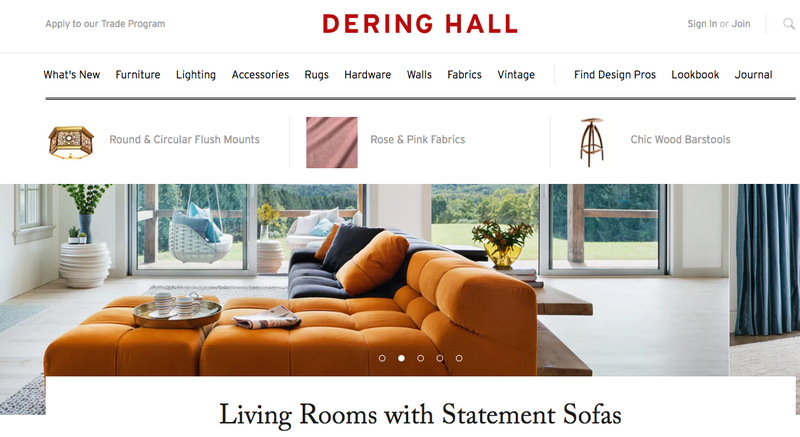 "In his seven years as the top editor of Elle Decor, Michael Boodro transformed the magazine into the design community's favorite resource," Dering Hall founder Peter Sallick says of the hire. "His deep knowledge, discerning eye, and passion will help solidify Dering Hall's position as the preferred digital partner at the forefront of the design industry."
Digital, of which Dering Hall is a native, also offers the see-it, buy-it mentality that designers have come to expect. High-end product is a few clicks away, not a monthly issue removed. "Immediacy is probably the greatest benefit. Websites can respond so quickly and cover so much territory. And at Dering Hall, we can actively help serve and grow the design industry, working with brands, design centers and individual talents, providing the kind of analytics and insights that can be crucially helpful in guiding their future endeavors. We hope to evolve a community of designers who turn to DH for all kinds of reasons—for resources, but also information and inspiration."
Specific content initiatives haven't been formally announced yet but are currently in the works. The site already offers catalogues of luxury design products (including furniture, fabrics, lighting, rugs, hardware), an interior-designer finder, lookbooks and more.
"The opportunities for DH and the industry to grow together are hugely exciting," says Boodro, "and I am so pleased to become part of that."