By Katy B. Olson
The new House & Garden is more of a special project, or a toe-dip, than a total overhaul. As Stephen Orr, who serves as VP/editor in chief of Better Homes & Gardens and spent a decade of his career at House & Garden in its prior incarnation, explains, "It's a title that resonates within the design community. It's beloved, for a magazine that was around for [about] 100 years when it was shuttered. That's probably why at least a lot of people I know will be thrilled to have the name back. Obviously, we have to move forward; right now, we have two issues planned and we'll see what the response is."
Call it a "book-a-zine," as Orr does: Printed on quality stock, priced at $9.99 with a projected two-issue print run to start, the 100-page first issue of the new House & Garden heralds the relaunch of the historical brand, which was closed first in 1993 and again in 2007, after a brief rebirth. The title is being licensed from Condé Nast by Meredith Corporation.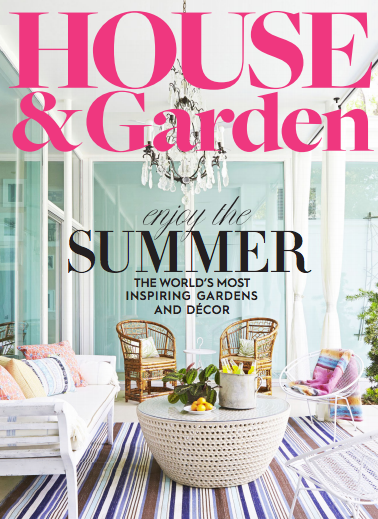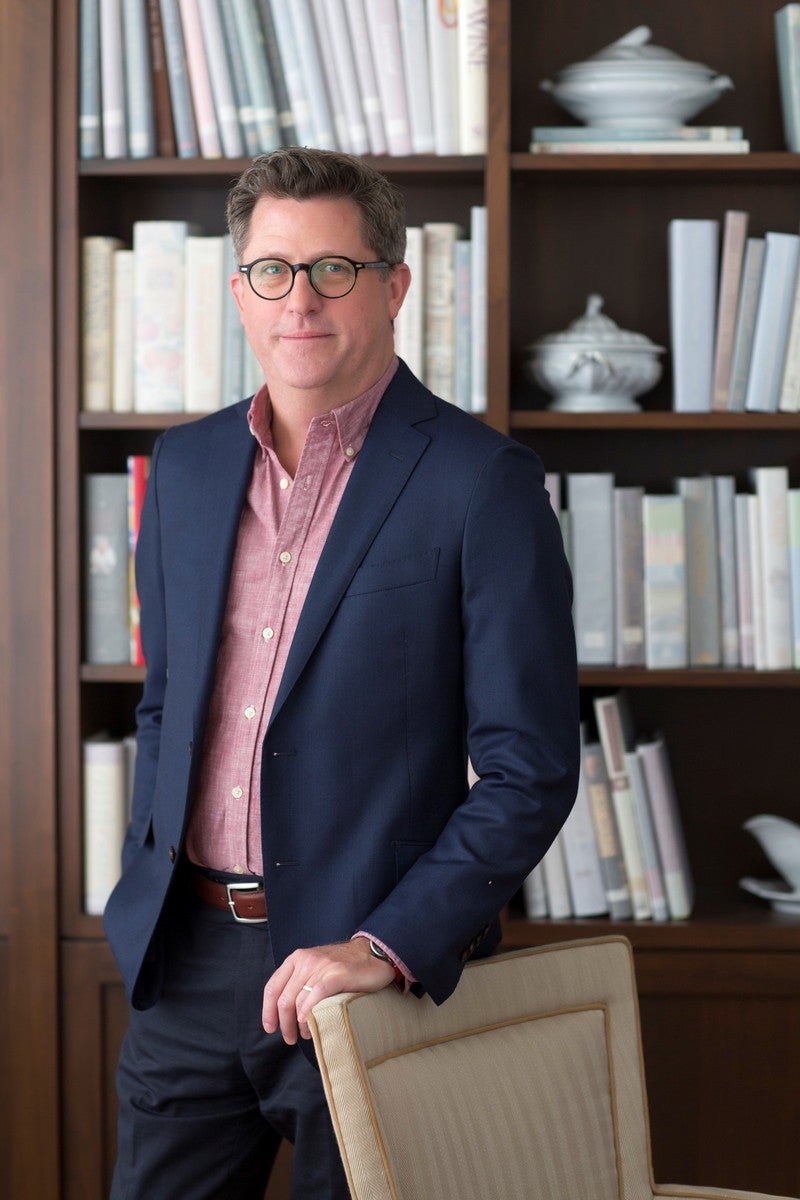 The first issue's cover; Stephen Orr
The masthead includes Jennifer Madara, art director; Samantha Hart, group editor, Luxury Home Portfolio; Amy Panos, deputy editor, Home; Lori Sturdivant, assistant art director; Monika Eyers, home editor; Eugenia Santiesteban Soto, senior style editor; and Lauren Hedrick, editorial assistant, sourced from across Meredith. Orr, who took on the role of editor in chief just a few weeks ago, hesitates to call the publication's editors a formal staff—it's more of a special project, with a collaborative, "rolling up our sleeves" environment.
His experience at the brand, and other lifestyle titles, informs the mag's vision, says Orr, whose longtime mentor was editor in chief Dominique Browning. The new edition will hew to the former's theme, he explains: "One of the defining things is we're tapping into 'best of' [aspect], showing things at their best. We don't have to be incredibly practical or be a service book." Orr won't give away his particular strengths as editor. "I'm from Texas—I was taught not to brag!" he jokes. "But what I enjoy doing is visually pulling something together, visually assembling, visually making those decisions about what should be in, what should not be in. The best thing about being an editor is making a decision about what's important and what people want to know about." His role at BHG is different; there, he says, "I'm more the ultimate judge; here, I'm more in the trenches, which is fun to do as well."
Why is now the right time for a relaunch? "Two titles at Condé Nast that people seem to really miss, still, are Domino and House & Garden," says Orr, who worked at Domino following his tenure at the former incarnation of House & Garden. "Domino is back. Met Home has come back [too]. I think people miss H&G! One thing I liked about H&G was just looking at beautiful things," he shares. "We have so much information in our lives these days.... I personally like to unplug a bit and look at something presented in a more leisurely fashion…elegant, fun, upbeat, not too serious. It will be full of this serenity that people are missing with modern media." (Meredith is also busy with other lifestyle brands outside of the publishing house's own, like The MAGNOLIA Journal, from Chip and Joanna Gaines.)
Among the highlights published in the first issue are trend mixes ("trends pulled together in new way with projects exemplifying the trend"); and a section devoted to luxury indoor-outdoor spaces, including outdoor dining. Coming from BHG, says Orr, the new project offers a new sense of editorial creativity afforded by House & Garden's luxury demographic: "BHG is so fun. We speak to everyone, we have to hit the middle ground and help everyday people make their lives better," he says, while, "at House & Garden, I can focus on [for example] one landscape architect" and her projects, in-depth.
Orr, who will continue to live in Des Moines, with frequent trips to New York, says the new iteration of House & Garden will maintain an intentionally slower pace, reaching an audience of those who "really [enjoy] the act of flipping through a magazine. It's different from flipping through your phone."
"I've been at magazines for almost 20 years. There are always these periods where people say print is dead! But print always has a place." Take BHG, which has digital and social arms now driving readership. "BHG speaks to America, at 40 million readers, but there's room for other titles reaching a more targeted market, a market that is looking for something very special."
The magazine will be distributed via newsstands.