Luxe Interiors + Design launched a new blog, Luxe Daily, earlier this month to expand its digital presence. The blog will feature print stories that have been adapted for digital readership, as well as original content.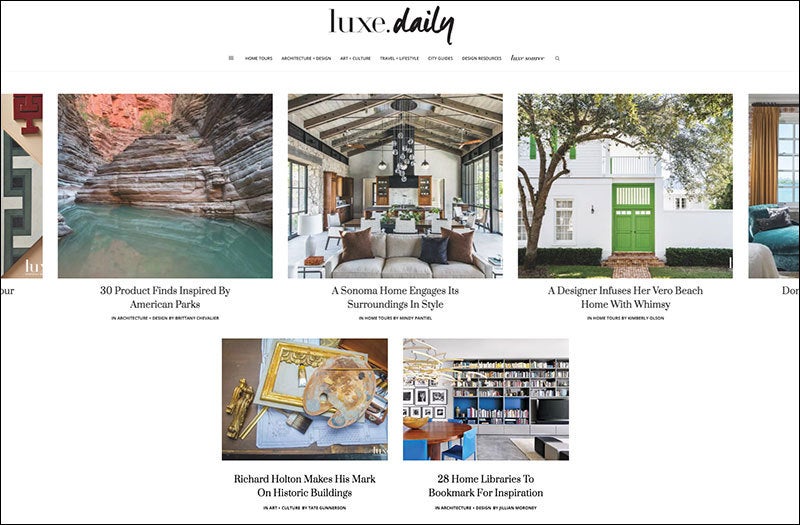 "Luxe Daily is the place to go to when you want to be inspired, uncover new design sources and stay in the know about artisans and makers," says Luxe editor in chief Pamela Jaccarino.
Content falls into several categories: Home Tours, Architecture + Design, Art + Culture, Travel + Lifestyle, City Guides, and Design Resources. There will be a significant focus on the best of regional design, with market-specific itineraries, hyper-local store openings and art exhibits.
"We encourage you to embrace design and to seek it out and celebrate it in the region where you live: Get to know a local up-and-coming landscape architect. Stop by that furniture showroom up the block. Believe, as we do, that home is your greatest luxury," Jaccarino adds.