Brooklyn's first-ever designer showhouse will unfold in a 1867 townhouse transformed by interior and landscape designers as well as decorative artists from the borough and throughout New York. Thom Filicia is serving as the honorary design chair of the Brooklyn Heights Designer Showhouse, while Ellen Hamilton and Erika Belsey Worth are on tap to serve as co-chairs.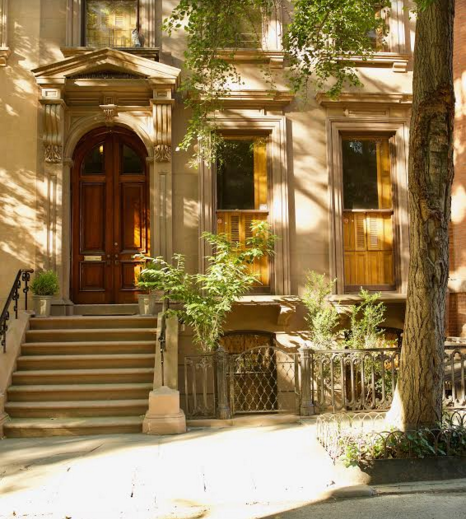 The Brooklyn Heights Association will receive proceeds from the showhouse, and the funds will be dedicated to preserving the neighborhood's local architecture. The organization is noted for its role in creating the Brooklyn Heights Promenade, which is part of New York's first Historic District.
A preview party celebrating the showhouse will unfold September 27, while it will open to the public on September 29 and run through November 5. The townhouse is located at 32 Livingston Street between Court and Clinton Streets.
"For our inaugural showhouse we were seeking a house that had original patina and that was evocative of the history of Brookyn Heights and the BHA. Ideally, a house that had never been extensively renovated," share Ellen Hamilton and Erika Belsey Worth, event co-chairs. "Important details [include] original plaster on all walls in favor of new sheetrock; original wood doors and panels that still had the appearance of wear and appropriate age, and had not had their history erased by full restoration; original parquet wood floors and their lovely borders that remain intact after 120 years. We think visitors will enjoy the age of the house and be reminded of what Brooklyn was as they enjoy what Brooklyn is now."
The full lineup of participating designers includes:
BROOKLYN HEIGHTS GARDENS
Fearins | Welch Interior Design
The showhouse's media sponsor is NYC&G (New York Cottages & Gardens); Brennan Real Estate, DXV and Walker Zanger are Platinum Sponsors; and Leslie J. Garfield, Beauvais, Ciuffo Cabinetry, Bertazzoni, Carlisle Wide Plank Floors & Rugs, Fabricut, Farrow & Ball, Forbes & Lomax, Garnet Hill, Nanz and Tuuci are Gold Sponsors. AJ Madison is the Digital Sponsor.