Ingvar Kamprad, the billionaire founder of revolutionary global furniture chain IKEA died at his home in Smaland, Sweden, earlier this week. He had founded what grew into the world's largest furniture chain at age 17, naming the then mail-order company IKEA for his own initials plus the name of the farm and village of his childhood, Elmtaryd and Agunnaryd, respectively.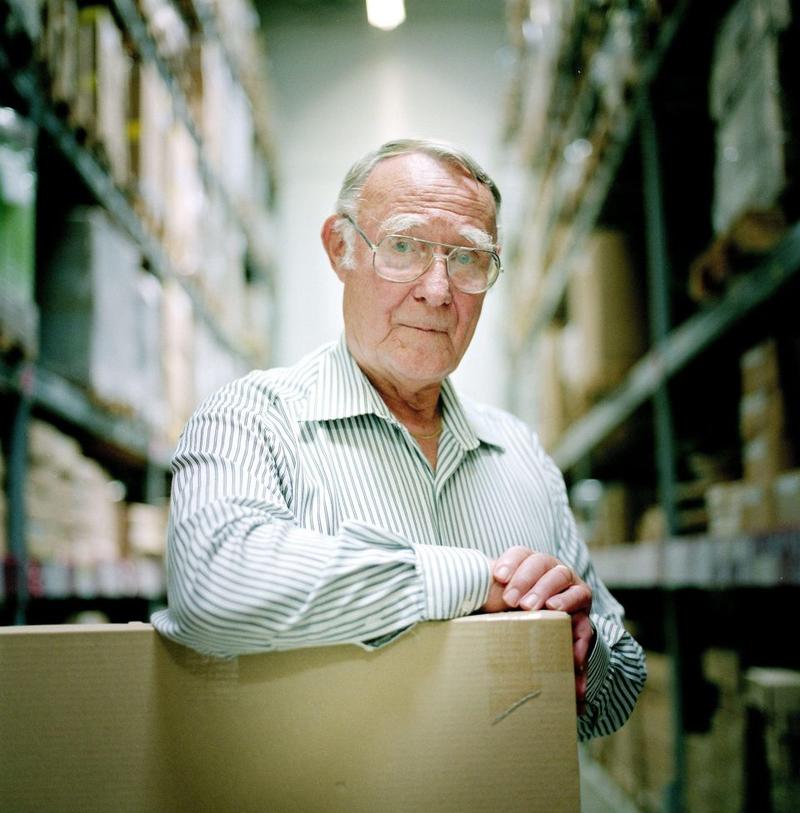 Kamprad, who was widely known for living simply and frugally, introduced his first product line of furniture in 1950—in particular, pieces produced by manufacturers near his home. Years later, in Almhult, Sweden, he opened his first furniture-only store, rooted in Scandinavian simplicity, and founded on the grounds of providing consumer-assembled, flat-pack furniture at an extremely reasonable cost. Today, there are 355 IKEA stores in 29 countries.
British newspaper The Independent reported an illuminating anecdote about the IKEA founder: "IKEA's early success in the 1950s riled the staid Swedish furniture business. The National Association of Furniture Dealers proposed a boycott of firms that supplied Kamprad's business. IKEA and Kamprad personally were banned from trade fairs. He was sneaked into one fair, however, under a Wilton carpet in the back of a friend's Volvo. Once inside, no one dared physically to throw him out. Soon, Kamprad circumnavigated the ban by starting up his own trade fair."
Kamprad framed his ideals in a 1976 manifesto, "The Testament of a Furniture Dealer," which outlined guiding principles of living simply, expressing courteousness and humility and "creating a better everyday life for the many people"—both via product and within the organization.
Notably, Kamprad was identified as a fascist sympathizer; a 1994 news story in Sweden's largest newspaper revealed that in his teens and 20s, he had been a supporter of two Swedish Nazi movements and a friend of the leader of a neo-Swedish movement, which resembled the Nazi party, though he claimed to have not donated funds to the cause. Kamprad said his participation and interest in the movements were due to "youth's sickness," and issued a letter of apology to IKEA's employees. Years later, a 2011 book, And in Wienerwald the Trees Remain, alleged that Kamprad had been an active member of the Swedish Nazi party as a young man and that he may have held an official position.
"Ingvar Kamprad gave a detailed account back in 1994 about what he describes as his 'youthful sins' and the 'biggest mistake of his life,' apologizing and asking for forgiveness from all parties involved," a company spokesman told the Telegraph newspaper in 2011 in response to the book. "The IKEA he created is based on democratic principles and embraces a multicultural society."
According to an article in The Independent, Kamprad had been preoccupied with his own death for decades, and had assembled, in advance, an extensive plan the business was set to follow for the century following his death. He had been married twice, and is survived by his daughter Annika and sons Peter, Jonas and Mathias.
"Ingvar was driven by a strong entrepreneurial spirit, and a genuine human interest in how people live," said Jesper Brodin, IKEA's CEO and president. "He believed that everyone deserves a better life, and that IKEA can answer to their needs and dreams at home, even with small means."