Some creative businesses are so niche, the fact they haven't been pushed into extinction by quick-ship behemoths is reason enough to celebrate. Artisan surfaces company Tabarka Studio has not only survived, it has flourished. How?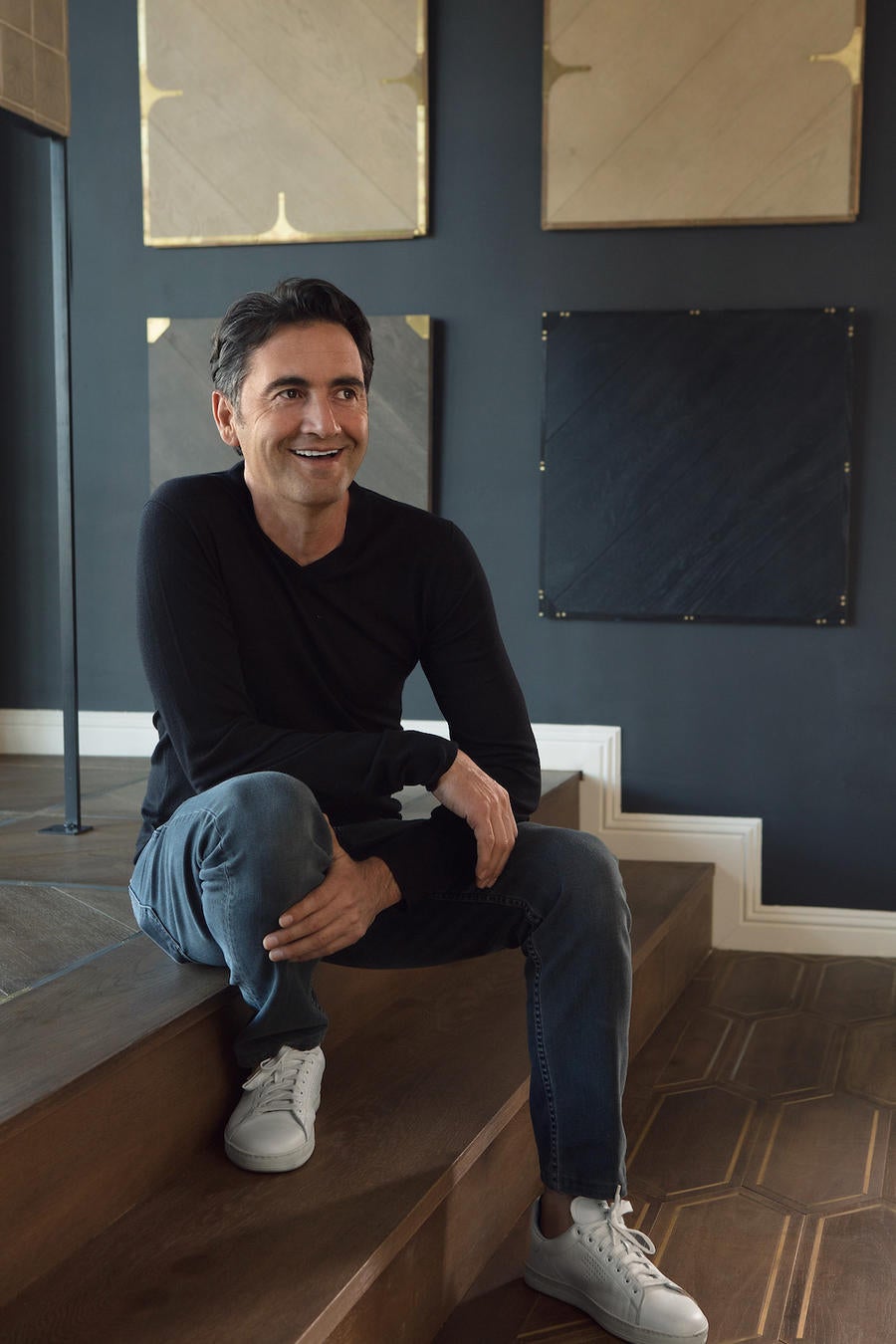 Going against the trend toward automation, volume and lower price points, the West Coast brand has become even more maker-centric, employing handmade production for all of its surfaces. Creative director Meir Zenati notes that in a market dominated by machine production, Tabarka's methods are a selling point: "Only a handful of tile artisans are working with traditional techniques [or in mostly natural materials]," he tells Business of Home.
Tabarka has also benefited from increasing demand for artisan-made designs and furnishings. The brand has recently opened a flagship in Los Angeles's La Cienega Design Quarter—a testament to its position in the California market, which Zenati says has always been strong. Designers Sarah Solis, Katie Hodges, and Hammer and Spear have all sourced Tabarka for projects.
The company has created a different kind of business model in the surfaces category—one that thrives on specialization and custom design. Zenati says 75 percent of orders are custom, a trend that only grows as luxury clients seek out unique, high-end product. While he admits Zenati's artisan-led model is time-consuming and costly, he wouldn't have it any other way. Here, Zenati gives BOH a look into the brand's thinking.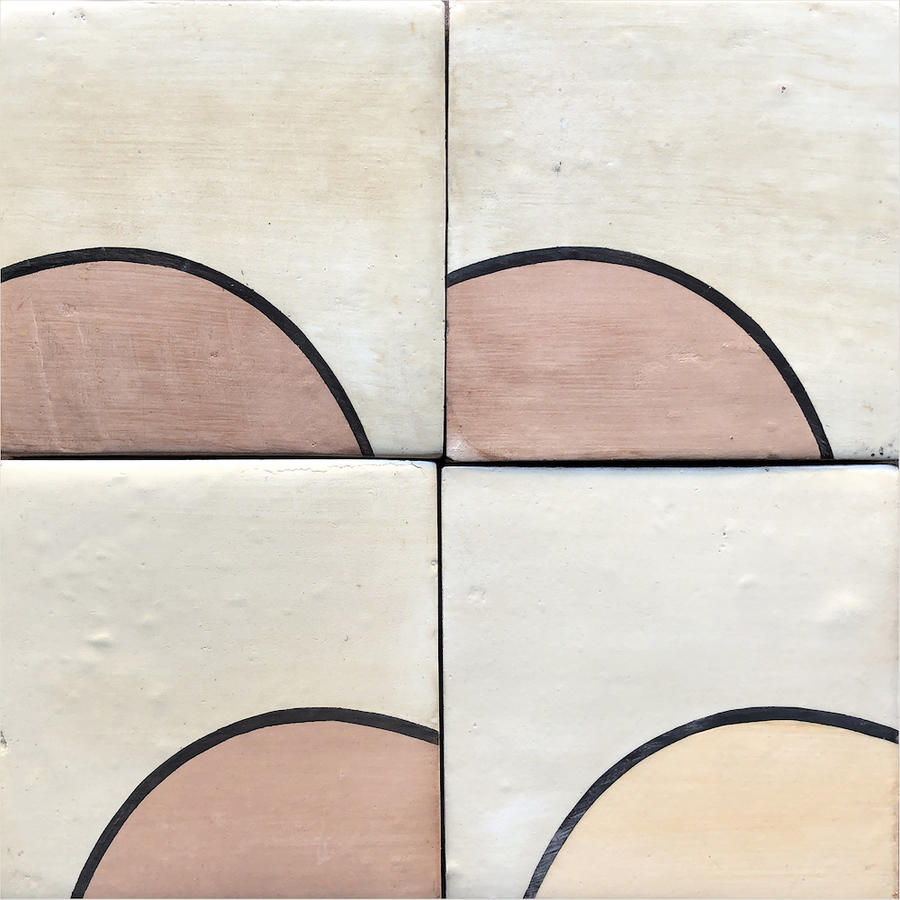 What was your vision in 2000, when the brand launched?
We started in Mexico as an artisan furniture company. Our goal was to create unique pieces, with great attention to detail, inspired by antiques with a contemporary twist. Our tile collection came from a line of side tables with tile tops.

What has changed over the last 20 years?
We have expanded our range of materials, and our production has significantly increased since 2000, but our techniques pretty much remained the same and we are proud of that.
How do you distinguish the company in a new way now that consumers are familiar with artisan-made goods?
We believe real recognizes real. We not only make an artisan product at Tabarka Studio, we are also consumers of artisan-made goods ourselves, and feel strongly that those who desire this kind of work have a natural instinct to recognize artisan- versus machine-made.
What advantages does Tabarka have in the custom arena? Do you feel that you're more nimble?
Yes. Customization is definitely what we do. Our team understands that each order is unique. Everyone is trained to work on custom projects, and we never think in terms of how time-consuming something can be. We delight in new ideas, and our company has positioned itself since day one to be a great collaborator when asked.
What are the challenges of having such steady custom orders?
We are so accustomed to bespoke that it is no longer a challenge. The most challenging part is understanding what the client wants, having clear communication, but we are lucky to live in a digital era where we can send images back and forth in real time. Visual communication makes for a better custom product.

As luxury consumers take a more active role with their interior designers, what have you noticed about the homeowner-designer relationship?
Homeowners really know what they want thanks to platforms like Instagram and Pinterest, and we believe this is wonderful for the design trade as a whole. While these social media platforms are great sources for inspiration, they in no way replace the education and work of a design professional. If anything, we believe social platforms have made a bigger audience aware of good design, and their need to work with talented designers to get their homes to that level.

Is there an environmental impact to employing artisans who work by hand?
We provide work for dozens of skilled artisans whose trade is becoming rare. We are proud to be able to keep old-age artisan work alive. One of the environmental benefits of our work is that our products are made to order, so there's very minimal waste. Also, by not being totally automated, our carbon footprint is less. Producing in the States also reduces our footprint significantly.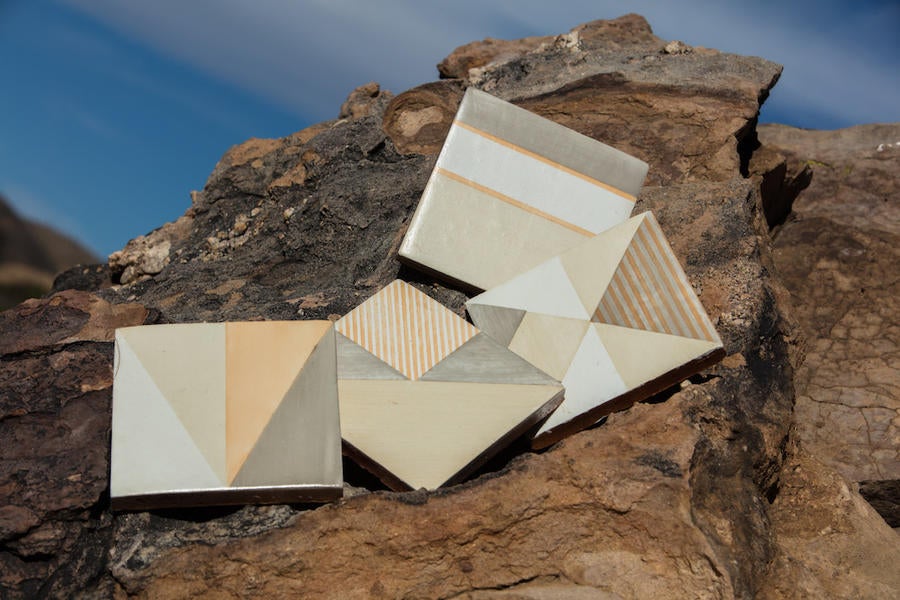 And is it more costly to operate this way?
It is definitely more costly.
And more time-consuming?
We employ many skilled artisans who create one tile design at a time. Our custom kilns are loaded manually, and we have supervisors standing by to make sure the temperature is accurate for each batch. In general, we have a high number of our team devoted to quality control throughout the process of executing tiles. Not to mention, our screens are hand-cut, and each tile is painted by hand. Automating would speed our production, but the essence of our materials would be lost. We wouldn't have it any other way.