This month, Business of Home takes a look at three design books that caught our eye: a trip through surreal interiors in France, a monograph on a celebrated Hong Kong architecture–interiors collaboration, and a paean to self-sufficient homes.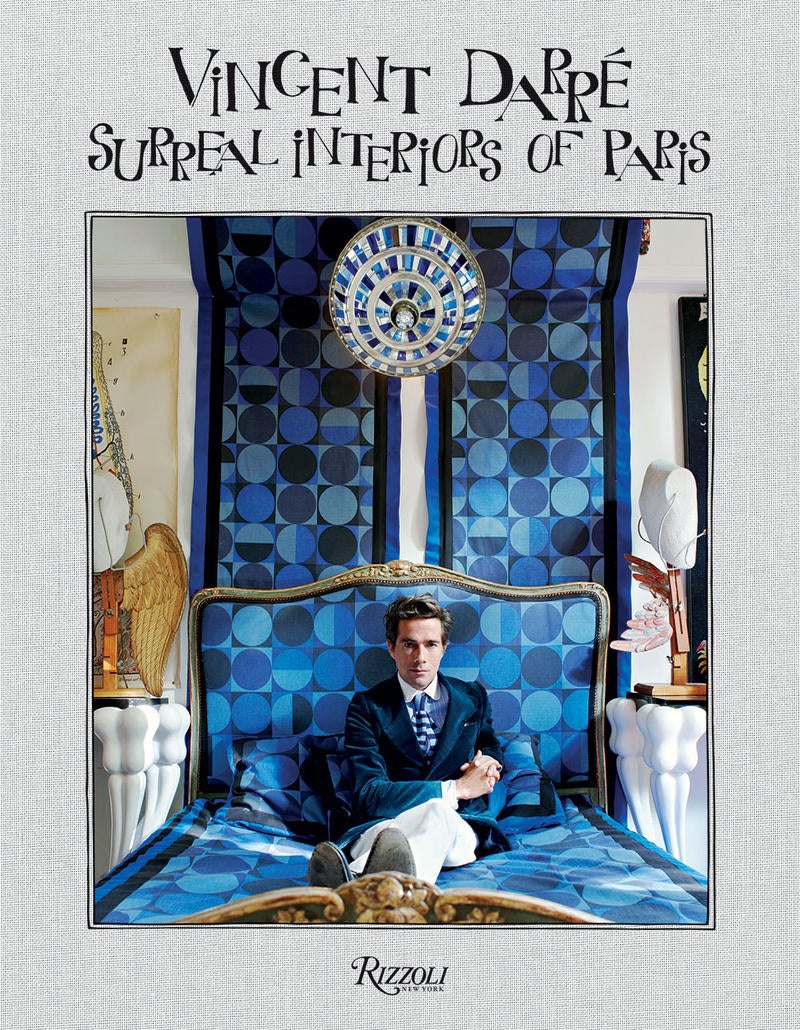 Surreal Interiors of Paris by Vincent Darré
Not many design books have introductions written by French philosophers, but Vincent Darré is no ordinary designer. A fashion pro who did the rounds at Yves Saint Laurent, Prada, Fendi and Moschino before transitioning into interiors in the mid-aughts, Darré is irrepressibly eccentric, and très, très French. True to its name, Surreal Interiors of Paris is full of fantastical juxtaposition, vivid color and rooms inspired by Exquisite Corpse (a surrealist-invented collaborative drawing game). Designers may struggle to find practical application in their own work for Darré's "shock corridors" and "black metaphysical suites," but the book is a treasure nonetheless, full of audacity and invention. (Rizzoli, October 2018)
The showstopper: Do we have to pick just one?
Quoi? The introduction, by philosopher and gauche caviar intellectual Bernard Henri-Levy is full of sentences like this: "One must picture a charming feminist mother, a close friend of François Maspero and his wife, Fanchita Gonzalez-Battle, the legendary publishers and booksellers to the militants of May 1968, to the far-left movements of the 1970s, and to all those, myself included, who flirted with the idea of storming the heavens and breaking the history of the world in two." No idea what that means, but we want to go there.
Sidenotes: Surreal Interiors is peppered with anecdotes from Darré's life in fashion and interiors, and they're as fun as the pictures. "At the end of the evening, [Pierre Le-Tan] dragged me with Modiano and Catherine Deneuve to the Rasputin Club," reads one. "Intimidated, I drank a lot and started dancing on the tables."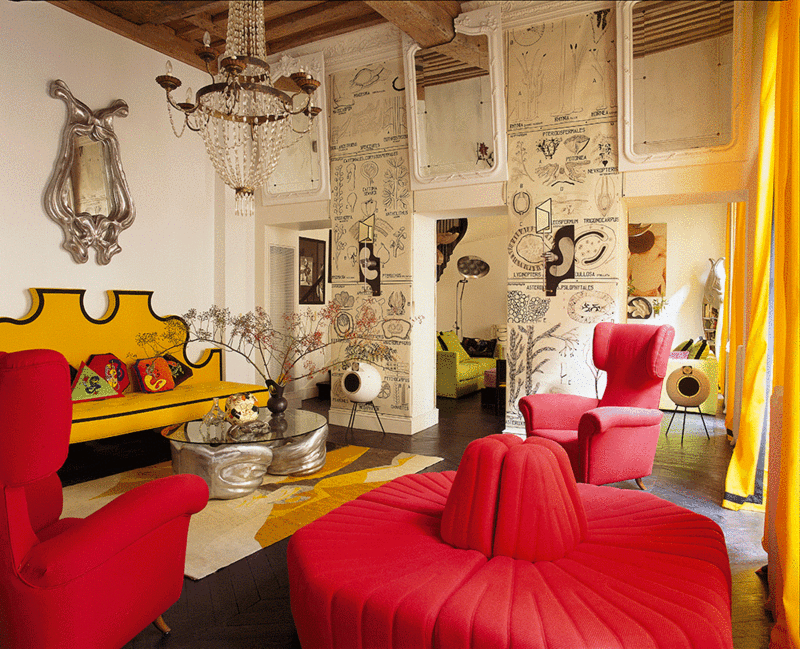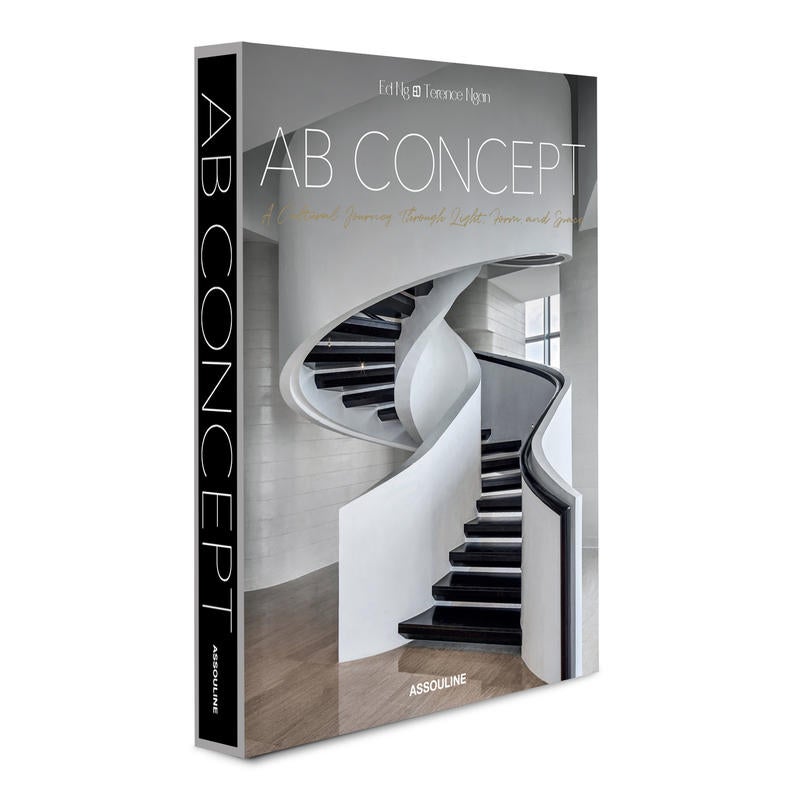 AB Concept: A Cultural Journey Through Light, Form and Space by Ed Ng, Terence Ngan and Paola Singer
AB Concept, the Hong Kong–based collaboration between architect Terence Ngan and interior designer Ed Ng, built its early reputation on a look that paired luxurious materials with an austere mindset: Minimalism in marble. It was an aesthetic perfectly suited to the dualities of modern China, where AB Concept has designed a great many glamorous hotels, all collected here. Over the years, however, the duo has inched toward color, texture and detailing—employing the occasional patterned fabric and sensuous line to great effect. Their creations are often described as some variation of "East-meets-West," which is accurate but reductive. AB Concept's best work defies geographical pigeonholing; it exists in a dazzling world all its own. (Assouline, December 2018)
The showstopper: For a lounge at the Four Seasons in Kuala Lumpur, AB Concept created a cocktail bar with a futuristic fractaled mirror, evoking glamour and science fiction in equal measure.
Legends: Throughout, the book highlights quotes from architects and designers who have inspired Ng and Ngan. It's interesting to draw a line from Dorothy Draper to the Four Seasons in Shanghai—though the choice of fonts, a sketchy cursive, requires some squinting.
Choice quote: "To our professors, being decorative was almost like a crime," recounts Ng of his university days.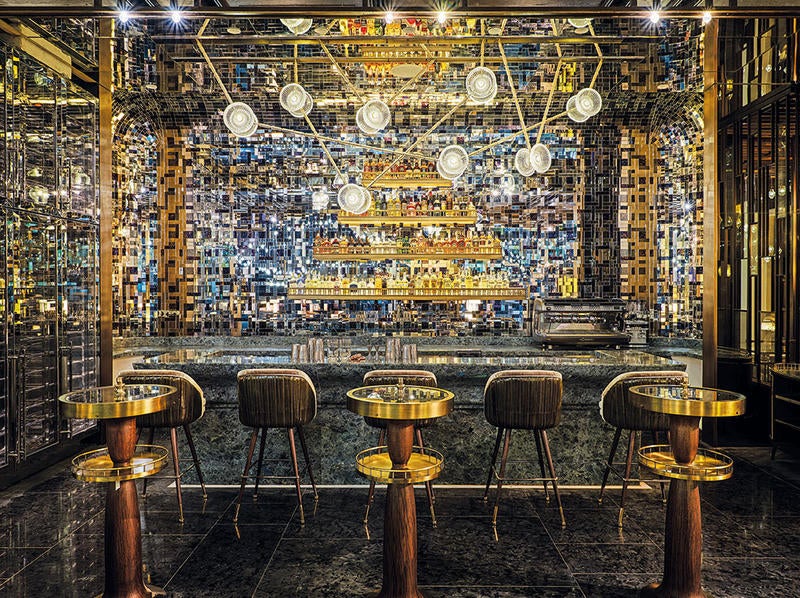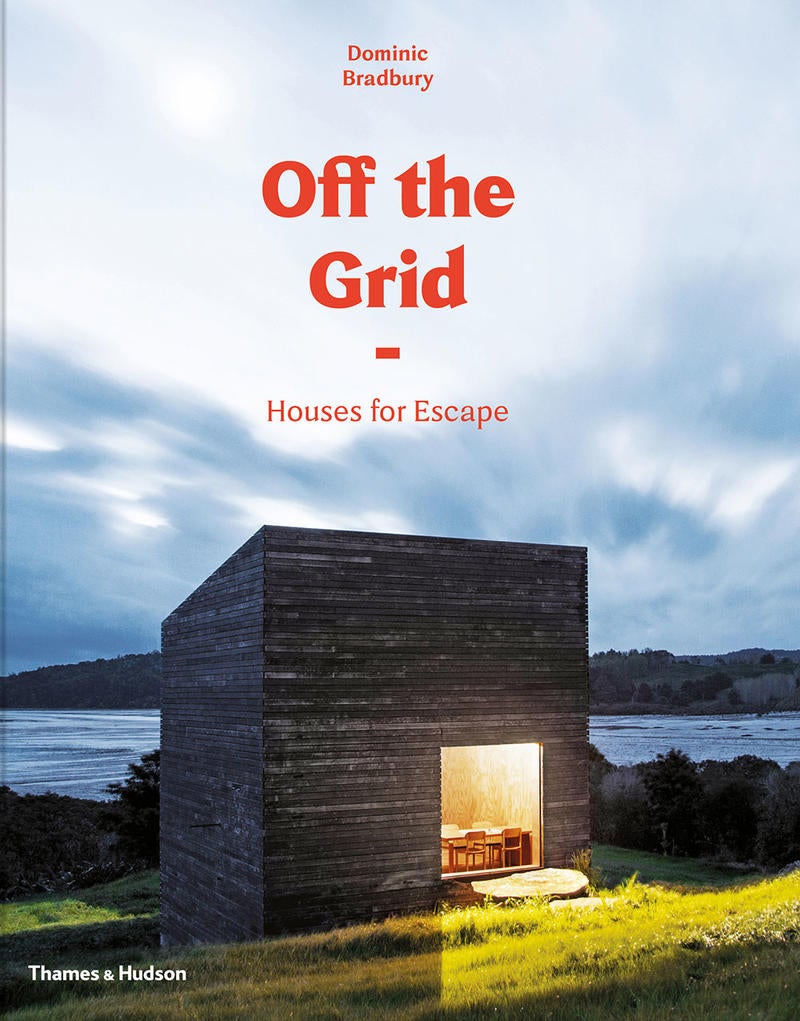 Courtesy of Thames & Hudson
Off the Grid: Houses for Escape by Dominic Bradbury
In an era when the world follows us around in our pockets, truly getting away from it all is an increasingly difficult proposition. A new monograph by Dominic Bradbury (author of The Iconic House) is dedicated to those who try. Full of isolated, remote homes that generate their own power—or do without it—the book has a contemplative vibe. Many of the projects are experimental in nature, designed to innovate around sustainability methods. Others are retreats for those in search of the ultimate luxury: silence. Gorgeous photographs highlight the rugged natural landscapes that off-the-gridders are lucky enough to call home. (Thames & Hudson, March 2019)
The showstopper: The word "showstopper" feels wrong for these monastic homes, but we were partial to a cozy-looking, solar-powered "SkyHut" in Wales.
Choice quote: "Another of the great advantages of digital detox is a resetting of the body clock to natural rhythms that are more in tune with diurnal and seasonal change."
DIY: Bradbury includes an "Off-Grid Guide" as an appendix for readers who are eager to try the lifestyle out for themselves.