The Guggenheim will present the works of Hilma af Klint this fall—and the museum store will be launching an exclusive capsule collection of products inspired by the painter's work. Spanning home goods, apparel, jewelry and accessories, the line was "created in close collaboration with a female-driven roster of designers and artisans," says the Guggenheim Store.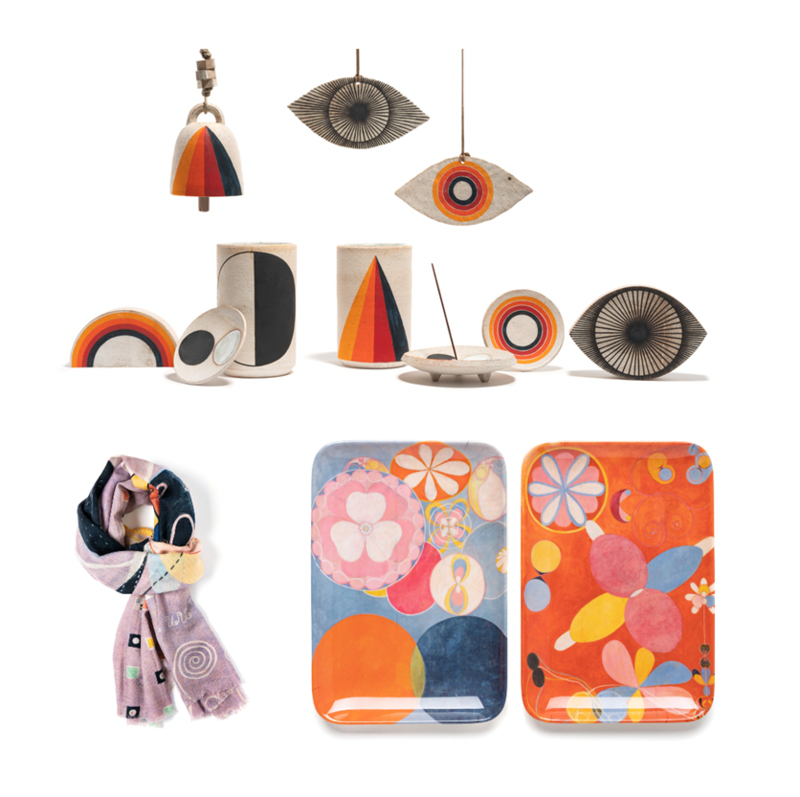 That roster includes the likes of Michel Quan, Margaret and Colleen Clines, Karen Konzuk and Maya Luz.
"In the winter of 2016, we had the chance to sit down with our curatorial team for an introduction to Hilma af Klint," Gigi Loizzo, the museum's director of retail strategy and operations, tells Business of Home. "We were struck by the imagery and astonished by af Klint's story and almost immediately began to recognize the potential to create a diverse selection of expressive products to complement a possible exhibition at the Guggenheim. As time went on and the show began to take shape, we proceeded to contemplate a wide range of concepts—far beyond the scope of what we had been able to produce for past exhibitions. We knew that we had the opportunity to create a major moment in the store, and so all product ideas generated by our merchandise group were considered, and many natural fits presented themselves in terms of applying the artist's remarkable imagery and spirit to various formats, such as tableware, archival prints and wearable items."
They chose each of the participating designers and artisans thoughtfully: "With some of the artisans, we already had an established relationship and saw parallels between their work and Hilma af Klint's, which we knew would lend well to concept development. We approached these designers to request consideration of special, exclusive designs for the occasion, and in most cases, received an enthusiastic yes. In other instances, we discovered new designers through our quest to create an inspired collection. We found folks whose work resonated with us and encompassed an affinity with the work of af Klint's in one way or another, whether that was through a visual vocabulary of shapes, color palette or other formal or technical qualities."
____________
BOH's Leadership Issue, out now, spotlights the stories of eight female visionaries in the home furnishings and design world. To celebrate the issue, we're featuring a selection of pivotal women sharing their experiences changing and evolving the industry. Follow along: #PivotalWomen.