Kungsbacka, a line of kitchen fronts made from recycled plastic bottles and reclaimed industrial wood, has debuted, the fruit of a partnership between IKEA and Swedish design studio Form Us With Love.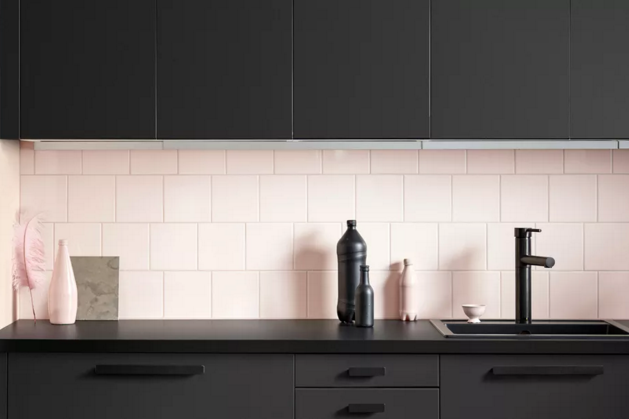 The kitchen line includes reclaimed-wood cabinets made with a coating created from recycled plastic bottles, and according to the company, is designed to last 25 years. Twenty-five plastic bottles are used to create each kitchen system. 
"A plastic bottle is not waste, it is a resource. And most importantly, this kitchen proves that these materials can be used for household goods in large-scale production," says Jonas Pettersson, CEO at Form Us With Love.
"The function of the chamfer is emotive. It's an ingeniously generous shape making use of an industrial process sparingly to add something extra, breaking the rigid formality and flatness of kitchen fronts. We wanted it to feel like a black T-shirt, tuned to fit right, practical and still precious," explains John Löfgren, creative director at Form Us With Love. 
Recently, IKEA has been introducing additional sustainable offerings. Its PS 2017 collection includes "no waste" product made with recycled materials. 
"Today, applying waste materials in production is unfortunately still costly, and the Kungsbacka kitchen fronts could have easily ended up too expensive," says Anna Granath, product developer at IKEA of Sweden. "Overcoming the price was a milestone in the development. Sustainability should be for everyone, not only for those who can afford it."