"When Frank Lloyd Wright was a baby, his mother dreamed that he would become a great architect," writes author K.L. Going in her new children's book, The Shape of the World: A Portrait of Frank Lloyd Wright.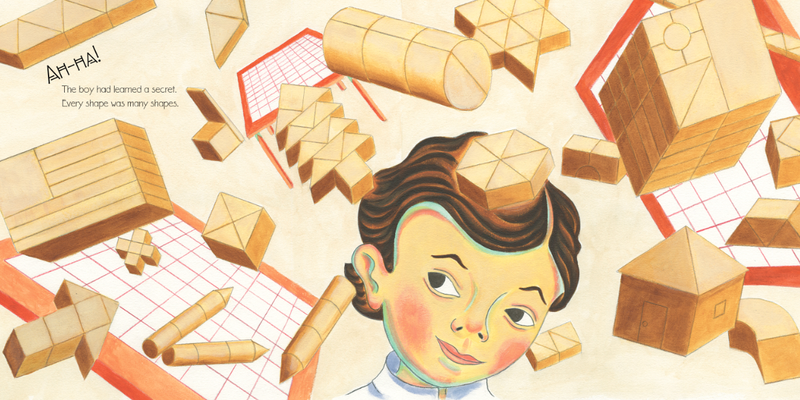 "She gave him blocks to play with and he learned that shapes are made up of many other shapes. As he grew up, he loved finding shapes in nature," writes Going, an award-winning author of books for children and young adults. "Wright went on to study architecture and create buildings that were one with the natural world around them. He became known as one of the greatest American architects of all time."
Chronicling Wright's early days and how they informed his later success, the book, published by Simon & Schuster's Beach Lane Books, features illustrations by picture book illustrator Lauren Stringer. It will be available September 5.