London will soon welcome its own version of the iconic designer celebration the American Party in Paris. David Webster of Webster and Company and designer, author and industry insider Steven Stolman are teaming up on the American Party in London, a spinoff of Webster's popular French event, which takes place during the January Deco Off fair.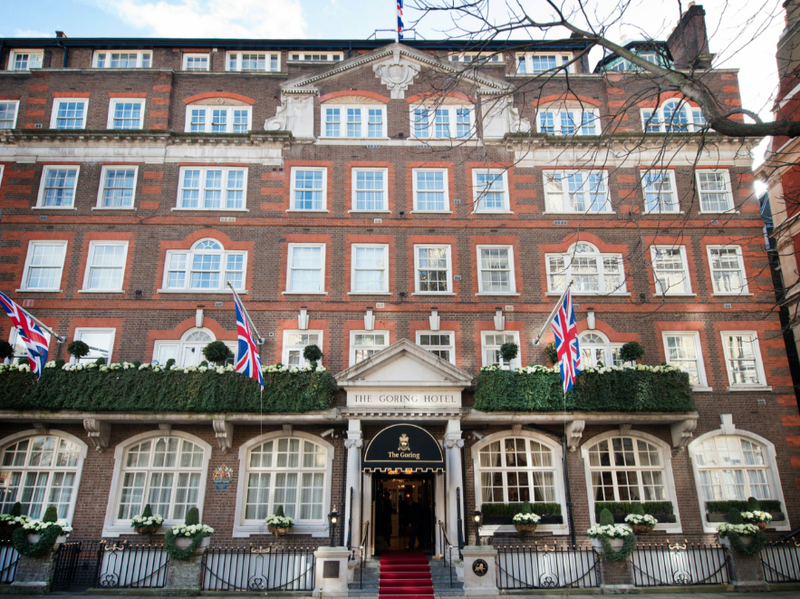 Held September 18, during The London Design Festival, the party will unfold at British royalty family favorite The Goring Hotel. The 100-plus-year-old Goring is known for a number of design touches, including the David Linley–designed dining room and Russell Sage–designed, Fromental-wallcovering-adorned lobby.
Additionally, it is the first hotel to have received a Royal Warrant from Queen Elizabeth II—essentially a regal seal of approval. (While the warrant was granted in 2013, the hotel has long been part of the royal family's history: The King and Queen celebrated the end of World War II there; and in more recent years, Kate Middleton spent the night before her wedding to Prince William in 2011.)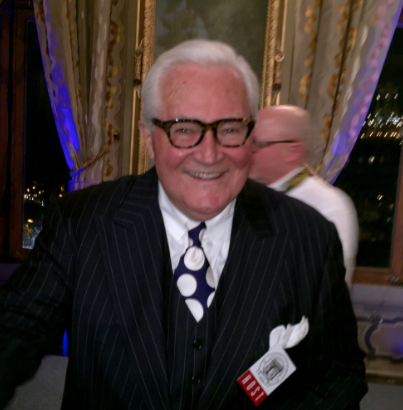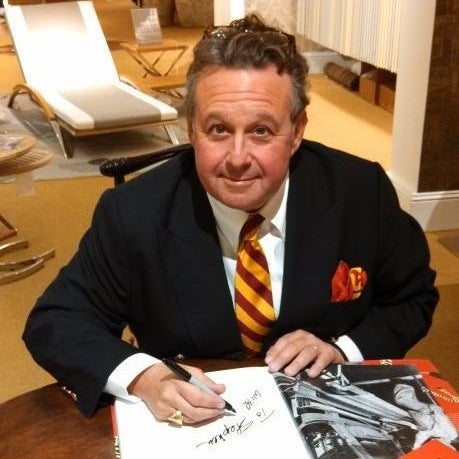 American Party in London organizers
David Webster (left) and Steven Stolman
"The first American Party in Paris was a group of about 60 friends and clients that I hosted in the lobby of my hotel," says Webster. "In my wildest dreams, I never thought it would become the huge event that it is now, but it's marvelous. Now, we're 13 showrooms and 750 people! Steven and I hatched the plan for London over a lunch in Palm Beach. I'm very excited."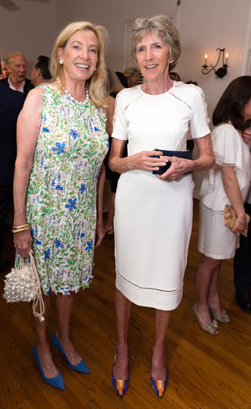 London-based designer Jane Churchill, one of the event's co-hosts, shares with EAL: "How wonderful of the American showrooms to be involved with Decorex—a brilliant liaison which I hope will continue!"
Interior design fair Decorex runs September 17 to 20, while the broader-focus London Design Festival runs September 16 to 24.
Among the participating showrooms are Ainsworth-Noah, George Cameron Nash, Hines & Company, John Brooks, Shears & Window and Webster & Company. Nina Campbell, Lucy and Michael Vaughan, William Yeoward and Churchill are serving as honorary co-hosts alongside the American multi-line showrooms.
Stolman tells EAL, "During my tenure as president of Scalamandré, we took the collection to Decorex and absolutely loved it. I'm thrilled to be a part of this new event, and The Goring is such an extraordinary place. It embodies the essence of London!"
Tickets are now AVAILABLE.