Domino headed west to launch its latest holiday pop-up at Fred Segal's new Los Angeles flagship. The magazine's editors curated the offerings, which largely hailed from CB2, for the shop, which will be open through January 2, 2018.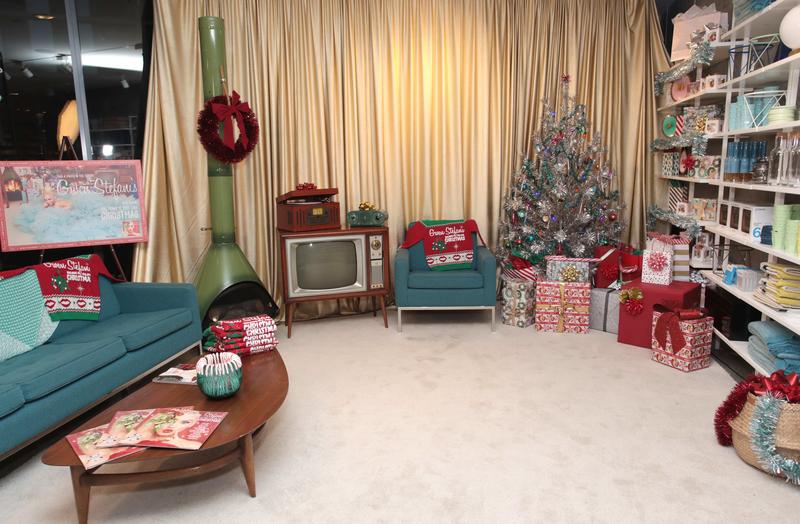 "We couldn't be more excited to debut a West Coast pop-up at Fred Segal in L.A.," shares Nathan Coyle, CEO of Domino. "Los Angeles is one of the most design-obsessed communities we serve. Fred Segal and CB2 are the perfect partners to bring Domino to life—showcasing products, experiences and entertainment that attract the most sophisticated shoppers who must have the latest and greatest in design and home decor."
The shop, running in tandem with Domino's East Coast holiday pop-up in New York City, has copper flatware, multifunctional glassware, and holiday gifts and housewares from designers and artisans offered by CB2. There will also be holiday-themed workshops on topics including how to pick the right wine, make the perfect playlist and create a cost-efficient tablescape.
"At many past pop-ups, Domino has created unique programming (workshops, influencer-led events, etc.), and this partnership is no exception," says Beth Brenner, the brand's chief revenue officer. "What makes this partnership particularly synergistic is that CB2 launched a Fred Segal collection earlier this year and are expanding this collection in spring 2018."
The CB2 x Fred Segal Venice Studio collection launched over the summer and includes acrylic storage boxes, shag rugs, natural pendant lights, furniture, and denim pillows made from Fred Segal jeans.
"We're huge fans of Domino and Fred Segal, and are thrilled to be a part of this exciting holiday pop-up," said Ryan Turf, managing director of CB2. "At CB2, we love incorporating fun and unexpected elements into our collections, and we're very excited to bring some of this season's special pieces to the experience."