Casper has covered a lot of ground: The brand began life as part of the first wave of DTC disrupters, led the way into physical retailing for digitally native players, went public, had a lackluster stint on Wall Street and finally returned to being a private company.
To all of that, add Casper's current chapter: a new strategy of wholesaling its brand to traditional retailers.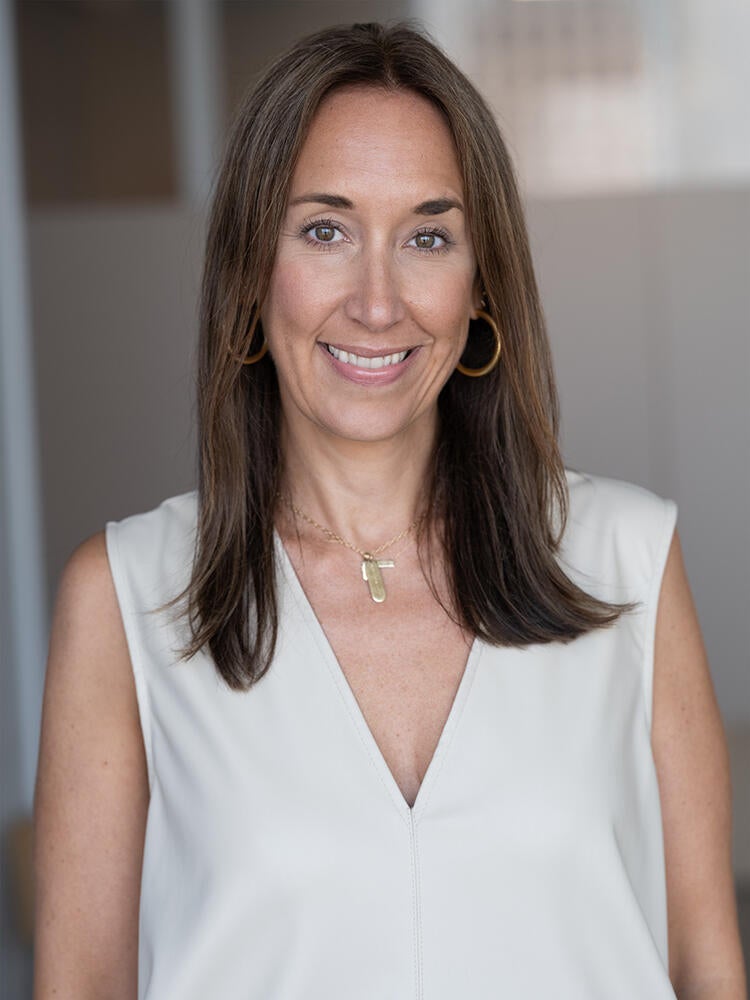 "Our biggest focus now is on the wholesale channel and growing our business there," Emilie Arel, the president and CEO of Casper, told Business of Home in an interview last week. The company was about to open its showroom at the Las Vegas Market, marking its return to the show—the largest national market for the mattress sector—after an absence of several years. "We're transforming the company into a true wholesale brand," she said.
That's a major shift for Casper, which will also continue to sell direct to consumers online and through its own 73 stores. Without disclosing how its business breaks out among the three channels, Arel predicted that the opportunities in wholesale operations were such that they "will quickly become the biggest part of our business."
Casper went private a year ago in a deal that made Durational Capital Management its biggest owner, with other portions held by investment fund Schottenstein and Tiger Global Management. At the time, Arel was often quoted saying, "We're no longer in the business of not making money," a nod to the Casper's history of unprofitability as both a startup and a public company.
To that end, Arel declined to disclose Casper's progress other than saying that, like most of the mattress business, last year was "a tough revenue" time. "We spent a lot of money on operational things and infrastructure to service the wholesale business," she said. "In 2023, we'll see our numbers come back, beating 2022, and we're already seeing significant improvements in our bottom line."
The wholesale push included the introduction of three new products at the Las Vegas show, all firmly positioned in the $1,000 to $2,000 range. Casper still offers an assortment of products above and below those price points, but Arel said it will concentrate on that sweet spot. The company will also return to its roots as a mattress brand first and foremost. While it will continue to offer bedding accessories like sheets and pillows, along with more far-flung products like bedside lamps, they will not represent the majority of wholesale offerings. "We are focused on mattresses," she said.
Arel, a retail veteran with stints at Gap and Target as well as on the board at Macy's, said the wholesale push means a slowdown in its own store openings. Casper's leadership had once projected that the brand would eventually have as many as 200 locations, but Arel now says those plans have been scaled back as it ups distribution beyond the current two dozen or so wholesale retailers including Nordstrom, Sam's Club and Ashley. That distribution will also no longer be dictated by strict exclusivities within specific channels, adds Arel. "Our job is to put our products where our shoppers are."
Homepage photo: ©JHVEPhoto/Adobe Stock
____________
Warren Shoulberg is the former editor in chief for several leading B2B publications. He has been a guest lecturer at the Columbia University Graduate School of Business; received honors from the International Furnishings and Design Association and the Fashion Institute of Technology; and been cited by The Wall Street Journal, The New York Times, The Washington Post, CNN and other media as a leading industry expert. His Retail Watch columns offer deep industry insights on major markets and product categories.