Hashtags have been around since 2007, but they're new to the courts. "Everybody uses them," Angie Turner, a Pelham, Georgia–based lawyer who specializes in intellectual property, tells Business of Home. "When something new comes out, the law is scrambling to figure out how to regulate it, but also to answer the question, How do we protect? Do laws need to be in place to protect?"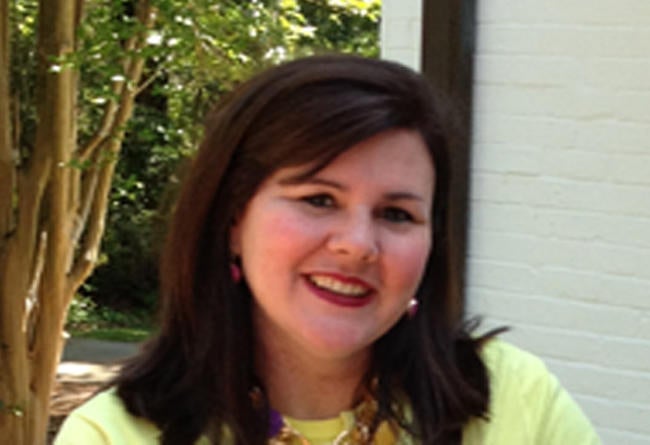 Originally, hashtags were meant to be a search tool, but now they're often used in branding. Celebrity names, brands, and even engaged couples all optimize the symbol to promote brand recognition (looking at you, #BecomingBarrowses and #JustDoIts). "That's where the trademark issues come in," says Turner. "It's a new area of the law, so it hasn't been litigated fully. Can you take somebody's hashtag?"
Let's say a company has a specific design aesthetic: midcentury modern, modular, contemporary, etc. "If you ask the owner of that company, 'What companies do you think you align with?' That person can list off three to five," says Turner. If you use a similar brand's name or slogan to promote your social posts, are you profiting off their trademark? Worse, is it infringement? Ultimately, maybe. The law is muddy, but it does apply.
Turner does online consultations for trademark and copyright issues; since it's federal law, she's able to represent people in other states. At Digital Day at ADAC on February 27, Turner will lead a presentation titled, "Hey, That's My Hashtag," sharing best practices to avoid property infringement issues.
"People understand trademark on a very primary level," says Turner. "They understand, OK, the swoosh belongs to Nike and that identifies their brand. But what is the full force of that? How does that apply to designers and decorators?"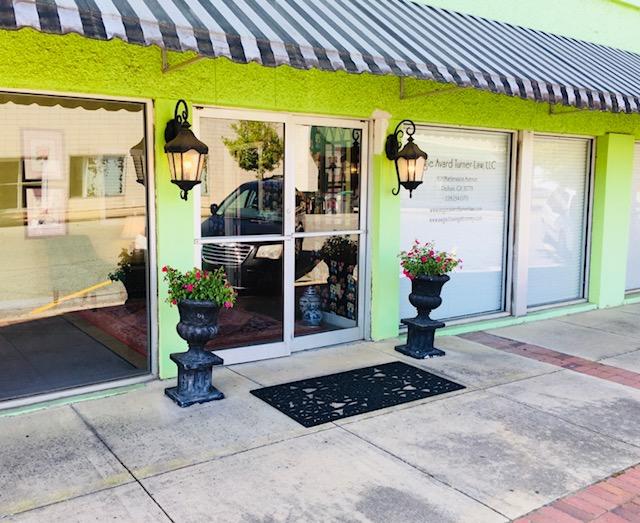 Trademark hinges on first use—if you don't use it, then you lose it. But how you use it changes its value as well. "If you're using it as an index or search tool, how would you present that as different from a branding tool?" asks Turner. "If I'm using a hashtag on the internet, a global platform, then how I protect it depends on how important it is to my brand. Someone else could take it and register protection in a different country."
Turner has a rare background in law and design. She graduated from law school in 2000, passed the Georgia bar, and then taught herself Adobe. She ran Hype Strype, a successful stationery and gift brand, for the next decade.
It was at a ladies' luncheon that Turner's designs made their public debut. She broke out in cold sweats, more nervous over the reveal than any appearance in front of a three-panel court. Within the decade, she was managing 2,500 wholesale accounts in 46 different states.
After closing her business in 2012, Turner opened a practice to help creatives with trademarks and copyrights. Using the contacts she had built from trade shows across the country, she focused her practice on helping creative people. "I know the law, but I've also been in the shoes of these business owners," says Turner. "I know what it feels like. A huge company had knocked us off, and we had to figure that out."
To date, actual lawsuits centered around hashtag theft have been few and far between. However, as business is increasingly conducted through social media, it's likely only a matter of time. For that reason, Turner urges a #bettersafethansorry approach toward protecting hashtags. The process of applying for and securing a trademark can cost anywhere from a few hundred dollars to several thousand, if there are any complications (such as another company disputing ownership of the IP). Turner sees the investment as a worthy expense.
"You wouldn't purchase a house without insurance," she says. "You wouldn't purchase a house and let it run down. Same with intellectual property—it's property. It has a huge potential amount of value, and the way you take care of it affects the return you can get."
Her own branded hashtag is #ifitsworthcreatingitsworthprotecting. She hasn't registered it yet. But, she reminds us, "I still have first use."
"Hey, That's My Hashtag" takes place at ADAC Digital Day in the first floor presentation room at the Atlanta Decorative Arts Center (351 Peachtree Hills Avenue NE) on February 27 at 9:30 a.m. To attend, register here.