Ben Carson, the neurosurgeon turned Housing and Urban Development (HUD) Secretary, has canceled his furniture order, responding to criticism of his $31,000 purchase from Hickory Chair. News of the purchase broke last week: The order included custom dining room table, chairs, sideboard and hutch, and drew fire at a time when Carson's office is undergoing a $6.8 billion budget cut.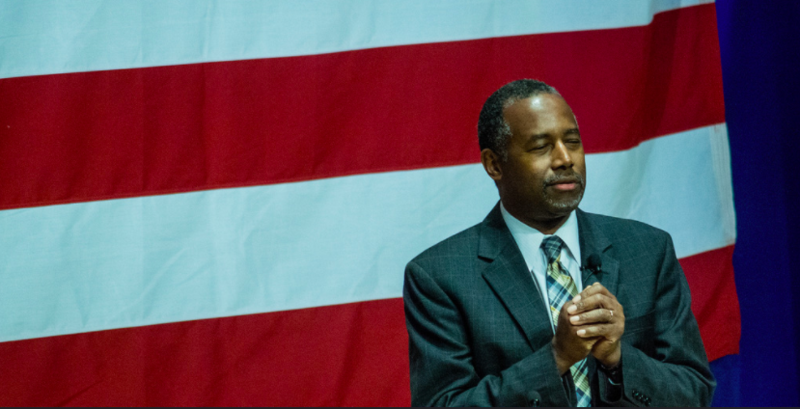 "Before I actually occupied my office, I was told what previous secretaries did when they redecorated. I was asked what I wanted to do," he said in a statement provided exclusively to CNN. "I visited the basement where previously used furniture was kept, and my wife visited as well. We selected some chairs and made some minor changes. Additionally, drapes that had previously hung in my office were brought back and blinds were put on the windows. The total redecoration cost was less than $3,500. This is considerably less than the historical norm."

I briefly looked at catalogs for dining furniture and was shocked by the cost.
"
—Ben Carson
Carson said that the dining room is "used for business luncheons with a wide variety of people and groups," noting that the existing furniture is 30 to 50 years old and is "very worn" and potentially "unsafe."
"I did not request new furniture, but asked if it could be remediated," he wrote in his statement. "I was subsequently told that it was beyond repair and needed to be replaced. I briefly looked at catalogs for dining furniture and was shocked by the cost. ... My wife asked if used furniture was an option. Our acquisition process did not allow for that."
The purchase, which included the Hickory Chair Jefferson Sideboard from the Alexa Hampton collection, was sold via Evelyn Sebree, owner of Sebree and Associates, the interior design firm working with HUD, CNN reported. Other items included Regent dining chairs from the David Phoenix collection and a Newport table and breakfront from the James River collection.
Carson said he was told he had a $25,000 budget, for both his and the deputy secretary's furnishings, "that had to be used by a certain time or it would be lost."
"My wife also looked at catalogs and wanted to be sure that the color of the chair fabric of any set that was chosen matched the rest of the decour [sic]. I made it known that I was not happy about the prices being charged and that my preference would be to find something more reasonable. I left this matter alone to concentrate on much bigger issues. I was as surprised as anyone to find out that a $31,000 dining set had been ordered. I have requested that the order be canceled. We will find another solution for the furniture replacement."
The New York Times reported that "Department officials did not request approval from the House or Senate Appropriations Committees for the expenditure of $31,561, even though federal law requires congressional approval 'to furnish or redecorate the office of a department head' if the cost exceeds $5,000." Carson's spending came to light after whistleblower Helen Foster, a top HUD official, filed a complaint with the Office of Special Counsel saying she was demoted for "resisting Mrs. Carson's attempts to get around the $5,000 decoration law."