The Architecture & Design Film Festival (ADFF) returns to Los Angeles from March 14 to 18 at the historic Los Angeles Theatre Center. Show up early if you want to catch the Short Films Walk, which struts its stuff on March 10 in Helms Bakery District, where six showrooms—Arcana Books, Harbour Outdoor, H.D. Buttercup, Scandinavian Designs, Room & Board and Vitra—are screening more than two dozen free films.
Intrigued? As you can see, at ADFF:L.A., there's something for everyone ...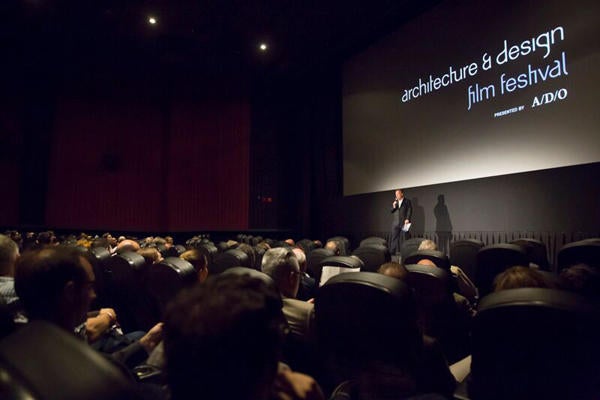 For the Historian
In Frey: Part 1—The Architectural Envoy, the first film of a two-part series, director Jake Gorst charts renowned Swiss-born mid-20th-century architect Albert Frey through 1939, covering his early life in Europe, his work in New York, and his notable accomplishments, such as his Canvas Weekend House on Long Island and the Aluminaire House and Kocher-Samson Building in Palm Springs.
For the Futurist
Athelstan Spilhaus, a scientist and comic-strip writer from the 1960s, is the subject of The Experimental City. His expert-packed team developed the Minnesota Experimental City, a vision for the city of the future—geodesic dome and all—which didn't quite come to fruition.
For the Artist
Breakpoint, a documentary, follows Leon Jakimič, founder of Czech glassmaking company Lasvit, as he moves from failed tennis career to the successful revival of a traditional Bohemian craft. "Every sculpture has a story—the work behind it, the history, cultural connotations, pain. You can't tell that in one picture or two sentences," marketing director Marcel Náhlovský told Wallpaper magazine of the decision to create the film instead of putting the funds toward traditional marketing. "Film is the best way to inspire people. And you don't need to know about design to be impressed or affected by beauty. If the sentiment is authentic, it will be interesting to a wider audience."
For the Rare-Bird Watcher
Dries, a film about the "notoriously private" fashion designer Dries van Noten, invites the viewer into the designer's world, and working environment, for the first time, following his creation of four collections.
Get the full schedule and locations.