Award-winning architect Gil Schafer III will serve as the honorary chair for the 54th-annual Delaware Antiques Show, which opens November 10 in partnership with the Winterthur Museum.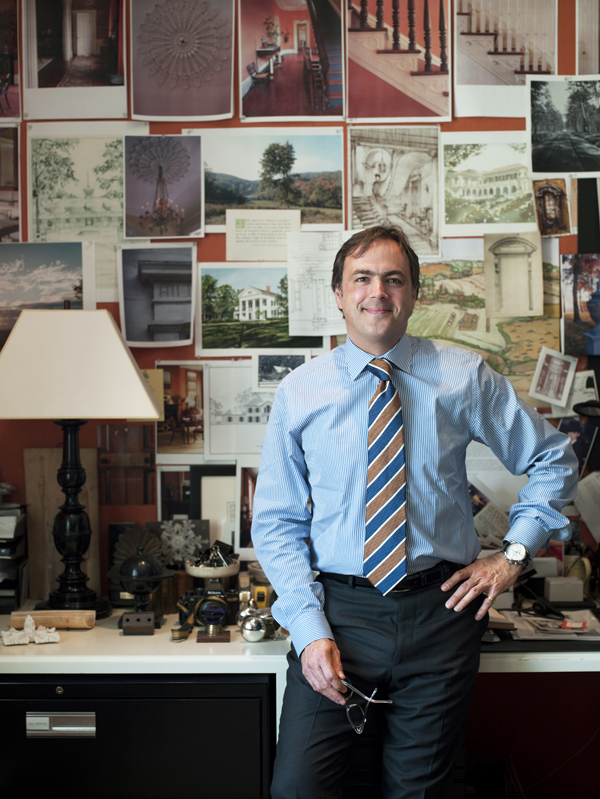 Held at the Chase Center on the Riverfront in Wilmington, the Delaware Antiques Show gathers 60 of the country's most prominent dealers to offer the finest in antique furniture, paintings, rugs, ceramics, silver and more. The three-day event will also host educational programming, including a keynote address by Schafer.
"Gil Schafer is one of the founders of a huge movement, nationally and globally, to honor the elements of classical architecture," says J. Thomas Savage, Winterthur director of museum affairs. "When he was studying at the Yale School of Architecture, there was no training on the proportions and principles of classical architecture. To address this void, Gil and others recognized the need to form an organization to teach what was no longer taught in universities."
The AD100 honoree and G.P. Schafer Architect founder will open the show with the talk "Creating Places to Call Home: How Tradition, Style and Memory Can Inspire Ways of Living," which will be followed by a book signing.
Winterthur Museum's Lois F. McNeil Fellows, Trent Rhodes and Candice Candeto, will lead Saturday's keynotes, "Southern Collecting in the Post–Civil War Era: A Case Study of Barbara Fritchie's Desk-and-Bookcase" and "The Shop of Robert Stewart: Work and Wealth in the Antebellum Natchez Furniture Trade," respectively. Winterthur interior designer Sandy Brown closes the programming on Sunday with "The Well-Dressed Window: Curtains at Winterthur."
Proceeds from the Delaware Antiques Show will benefit educational programming at Winterthur Museum.