Andrea Hill put in a decade in the trenches of the art world—first at the venerable auction house Phillips, then for online upstart Paddle8, before eventually moving into consulting and strategy. After 10 years of studio visits, exhibitions, and plastic cups of white wine at gallery openings, Hill came to a realization: She wanted to make things.
"What was exciting to me is that there would be a viable product that came out of the process, something that could give you clear metrics of success," she tells Business of Home. "That was always elusive to me in the art world."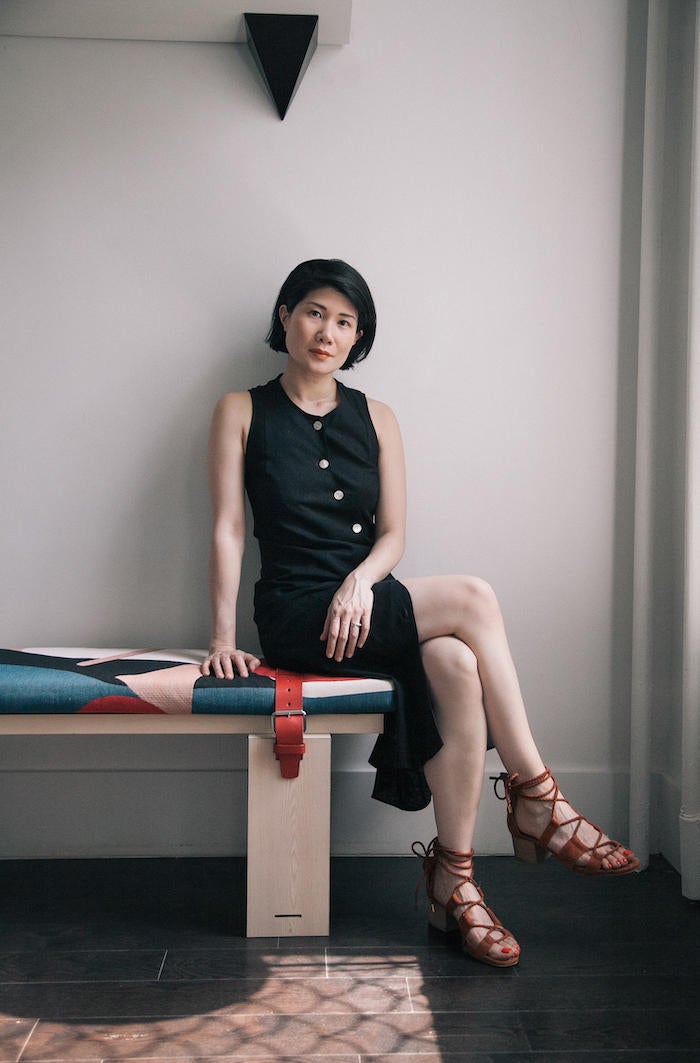 Tortuga was the result, a direct-to-consumer company that produces a curated selection of shelving, tables and accessories. In a certain light, the company resembles any number of boutique home brands. Hill's creation stands apart from the field with an approach that bears the trappings of her first career—it's a unique mashup of the DTC playbook and the vibe of an up-and-coming art collective.
Each Tortuga collection is produced in collaboration with an outside designer. Some, like the founder of noted restaurant design firm Home Studios, Oliver Haslegrave, seem like natural partners. Others, like Canadian artist Shawn Maximo, are further afield—his work is more often found at international biennales than the AD Design Show.
While such fine art and home world crossovers tend to lead to small-run collections with gallery-level price tags, Tortuga's most expensive piece, a modular stacking bench by Maximo, is $428. Its cheapest, a U-shaped bookend by Ciszak Dalmas, is $28. "We generally found that interior designers tend to be excited about our pricing," says Hill. "They look at products and there's a reaction of, 'Wow, I could actually afford this myself, it's not just for a client.'" (At least one Business of Home editor had a similar reaction.)
The affordable pricing is part of Hill's founding philosophy: to make modular, design-forward pieces for a mass audience that are too cool to end up a landfill. It also presents her collaborators with a chance to step away briefly from the world of the ultra-rare and produce an object that most people can afford. Tortuga is able to achieve such prices partially by being finicky about materials and shopping around the global marketplace for manufacturers, but the company also benefits from a unique competitive advantage—the family firm.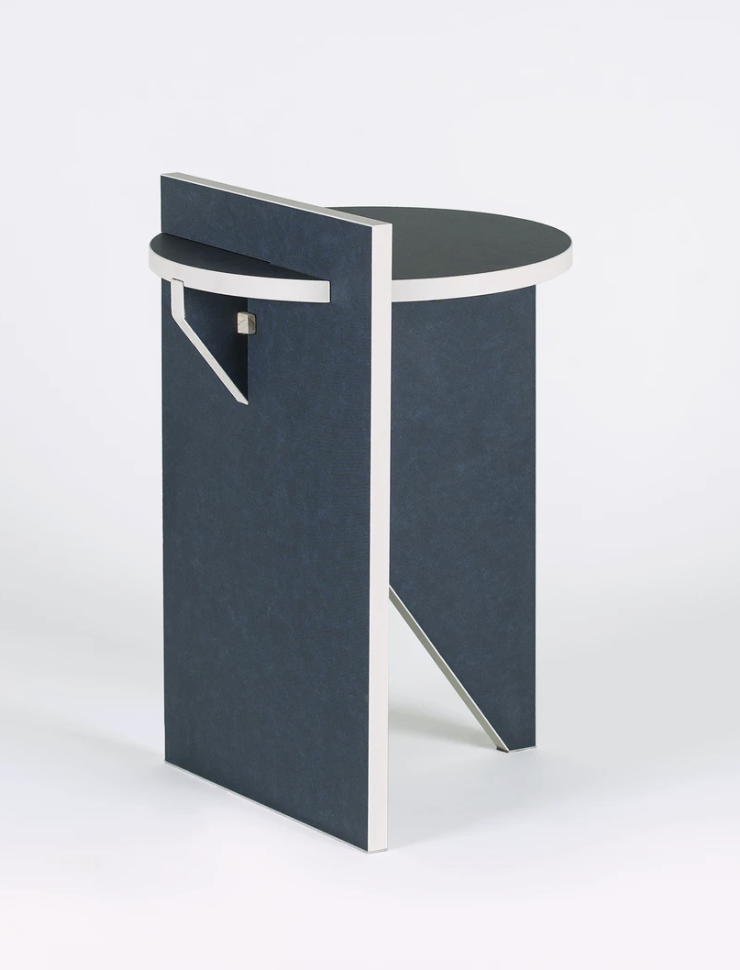 Back in the 1980s, Hill's parents built a Pennsylvania-based wholesale import/export business that specializes in ceramics, baskets and gifts. By piggybacking onto their logistics operation and adding Tortuga products into their shipping containers, Hill avoids the punishing minimum volume requirements that make global manufacturing prohibitive for smaller companies. It's a way for Hill to tap into an old-school business to take new-school risks.
Speaking of risks, like a lot of companies attempting a direct-to-consumer model in the late 2010s, Tortuga is playing with its distribution model. Intense competition over the last decade has driven up the price for advertising online; at the same time, many direct-to-consumer companies have intentionally kept their margins very slim—which means that while it's tough to compete online, there's little room to slash prices and sell wholesale.
Hill is opting for a mixed strategy, selling Tortuga's bookends through stores, while keeping the rest of her stock direct-to-consumer. She's also hoping that unique pieces and a trade discount, ranging from 10 to 20 percent, will entice an interior designer audience.
Bringing product design in-house or insisting on certain materials might make the margins easier, but Hill is planning to keep the catalog lean and continue giving outside designers room to play on future lines. "The part that turns me on is the design process, having a unique designer teach me about their world—that's what makes me wake up in the morning and jump in front of the computer," she says. "However many delays we hit, or how difficult it can be to work with a personality, that's going to be a constant."
Homepage photo: Jenny Regan