A difficult number: According to the U.S. Bureau of Justice Statistics, 83 percent of arrested persons will reenter prison within nine years of their release. Here's another: Each year, 500 million tons of construction waste is generated, and the bulk of it ends up in a landfill. These two rather depressing statistics were top of mind when Sasha Plotitsa began thinking about starting Formr, a socially responsible furniture company. The San Francisco-based brand, launched last year, aims to battle recidivism and promote sustainability—and deliver high-quality contemporary furniture.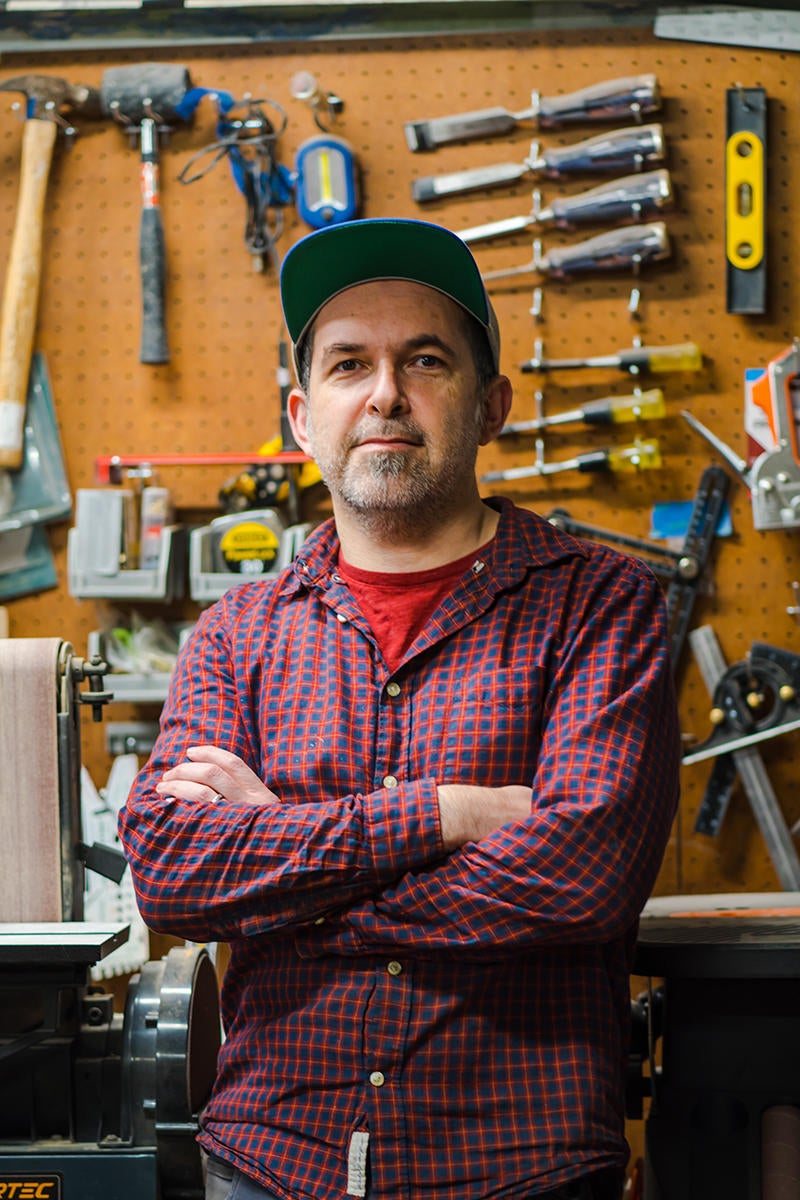 The company name is a play on the words "former," referring to the formerly incarcerated people Plotitsa hires to create its products, and "form," as in design. Formr specializes in sourcing post-consumer material (most often wood) from construction sites before cleaning and reusing it to create sleek, clever pieces of furniture, from a floating nightstand and sculptural candle holders to a lap desk with a built-in smartphone stand—all made by the hands of previously imprisoned individuals in the Bay Area.
Plotitsa has a longstanding interest in multifunctional design, having started his career at the intersection of industrial design and real estate—which is also where he was first exposed to the tremendous waste that home construction and renovation generates. After several years working as an interior and industrial designer, he knew he wanted to start a socially driven venture of his own.
"I had no idea what that might look like, so I was doing these crazy searches on Google for the 10 worst problems in the world, trying to find a connection between them and design, and I couldn't find any," Plotitsa tells Business of Home. "I came across a coffee table [on Instagram], and I thought, 'Well maybe I can make furniture.' That's when my negative experience in interior design came back to me, and I thought about diverting some of that construction waste into furniture-building material."
With the sustainability component in place, Plotitsa realized that while his strengths lay in designing the pieces, he would need to hire employees to build them. His thoughts drifted to another past venture of his, a redesign of a cannabis dispensary, where he had seen a number of people imprisoned for nonviolent drug offenses during a federally imposed shutdown of several cannabis-related businesses in recent years.
"I [was] looking for an underserved population, and I thought about the failed drug war and the challenges of recidivism that we face in our society," he says. Once-incarcerated individuals are far likelier to be arrested for a number of reasons, but securing and maintaining employment plays a tremendous role in combating that depressing phenomenon. "I thought that might be a good opportunity to provide employment for these folks who are looking for a job, and that's how I joined these two causes together—empowering people released from incarceration and reincarnating construction debris."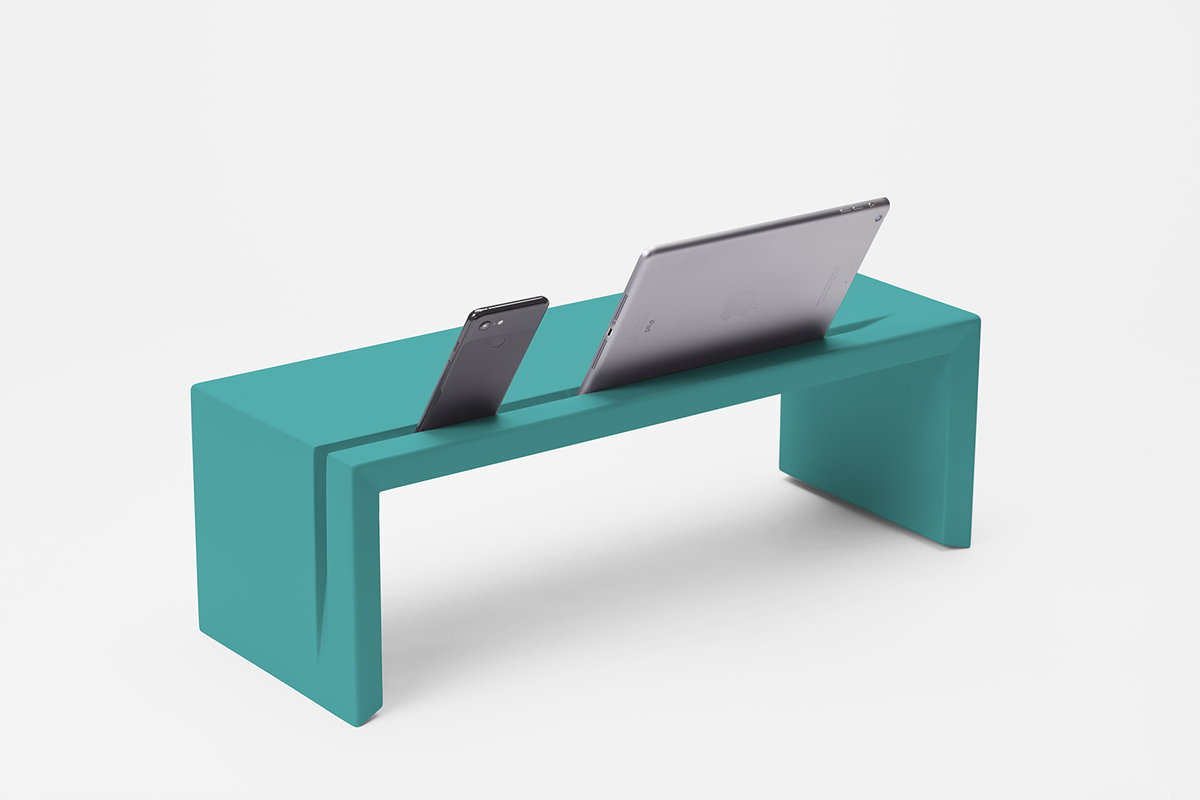 After a few years of planning and product development, Plotitsa finally launched Formr on March 11 of last year, just days before shelter-in-place orders fell on the city of San Francisco. Faced with an uncertain future, he had to furlough the one employee he had at the time, ultimately making the decision to move forward anyway—all while juggling the obstacles that come with hiring from an at-risk population. "I thought it would be easier to find candidates because in prison, they have the option to learn how to use the woodshop—unfortunately it's been challenging to find those folks that have that experience and are looking for that opportunity," he says. "A lot of them don't have [the right] skill set."
Plotitsa currently hires through a network of more than 60 Bay Area and Northern California organizations that work to support formerly incarcerated people, and he hopes to develop tighter relationships directly with the prisons in order to better recruit for his growing team. At this point, his team is lean, but strong—he has two men staffed as woodworkers making every piece to order. And in the same spirit of providing opportunities to underrepresented populations, all of Formr's nine pieces fall within an accessible price range, each ringing in under $600, with a newly launched trade pricing program for interior designers.
Above all, since launching Formr, Plotitsa has developed a greater respect and awareness for the people and organizations that he interacts with on a daily basis. "I never thought I'd be working with the formerly incarcerated population, but I feel fortunate to be working with these guys," he says. "They're excited to learn that there's a place for them, that it's a part of the [company] mission, and it builds a sense of hope and responsibility for them. It gives them hope to have a place where they can come to work and think creatively."
Homepage image: The SHELFish wall shelf in Orange, made of repurposed wood | Courtesy of Formr