Here on the residential side of the industry, where the Covid home boom is long over, it's easy to look over the fence at the hospitality market with some envy. As a vacation-starved world rushed to catch up in 2022, metrics like RevPAR (revenue per available room) skyrocketed, and hospitality designers have been busy. But just as home spending ultimately faded, demand in hospitality has leveled off a bit too, the victim of rising interest rates and sagging consumer confidence. The one area of the market that remains red hot? Luxury.
"The number of high-net-worth individuals is growing exponentially," says Mary Alice Palmer, a founding principal of HKS's newly rebranded boutique luxury hospitality branch, Roam Interior Design. "The revenue to be generated, the amount of projects that we have access to, I think all of that is more robust in the luxury category."
Roam is in many ways a reaction to that surge. Though Palmer and her partner Olga Acosta have been running the luxury hospitality arm of global architecture giant HKS for a decade, the firm-within-a-firm has mostly operated as kind of an unnamed department. Now they have been given the green light to rename their unit and develop it as a brand of its own.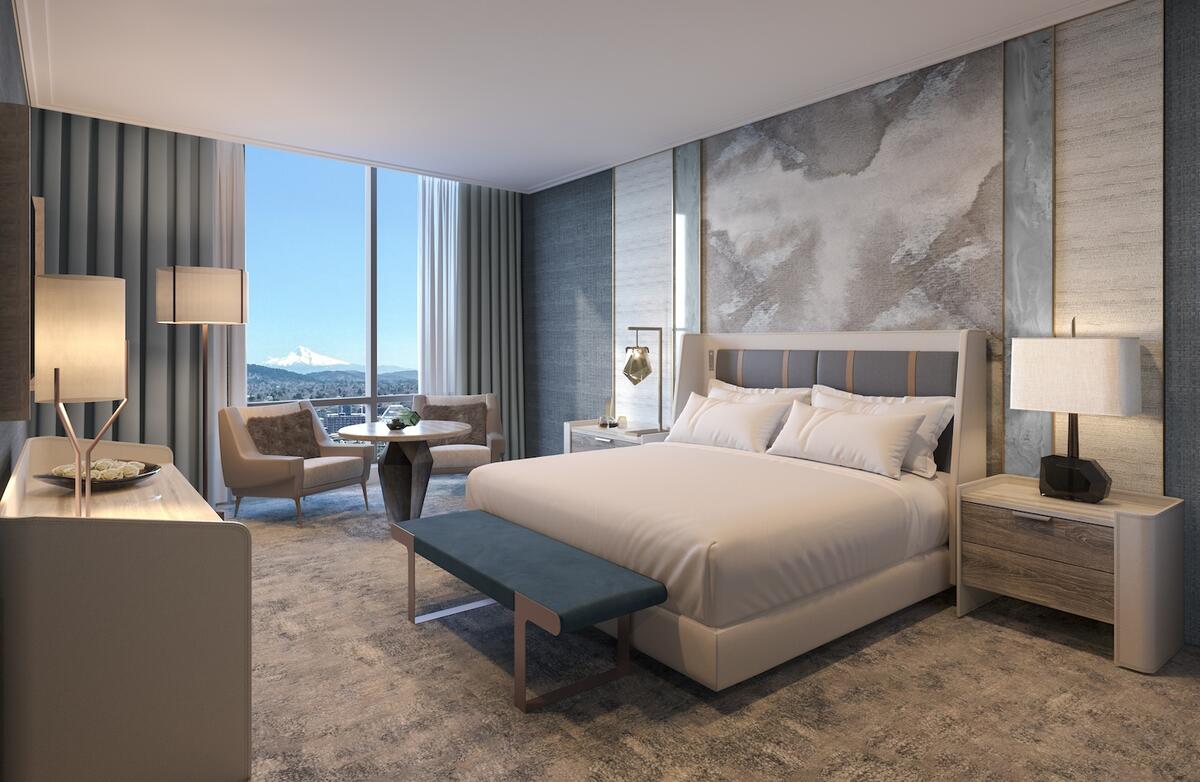 Courtesy of Roam Interior Design
Their hope is that by combining the pizzazz of a new brand backed by the stability of a global corporation like HKS, they can offer clients the best of both worlds: excitement and reliability. That pairing is designed to appeal to hospitality developers that may be souring on a saturated hype- and celebrity-driven approach to hotel design.
"[Luxury hospitality design] has become a crowded field … [and] a lot of owners, developers and brands have gotten too used to what they thought was going to be a refreshing approach—bringing in a luxury residential designer or an artisanal designer from some other wheelhouse [only to find that] they don't really know how to execute [at a large scale]," says Palmer. "We think the relationship with HKS gives us the technical prowess and the foundations in delivery and process—we're not going to leave the journey halfway through."
So, what does the rapidly expanding cohort of high-net-worth individuals want out of a luxury hotel? In a nutshell: yes to comfort, experiences and stories; no to fanciness for its own sake. "Luxury is not necessarily rooted in formality anymore," says Palmer. "It can be an incredible glamping experience in a luxury safari tent, and it's all about the service and the care with which the guests are greeted and treated during their experience. It can be barefoot luxury, very much rooted in a natural experience. Comfort looms very large in the equation. It's all of those things combined, rather than just saying: Here's this beautiful, very formal, traditional luxury environment. It's about the storytelling."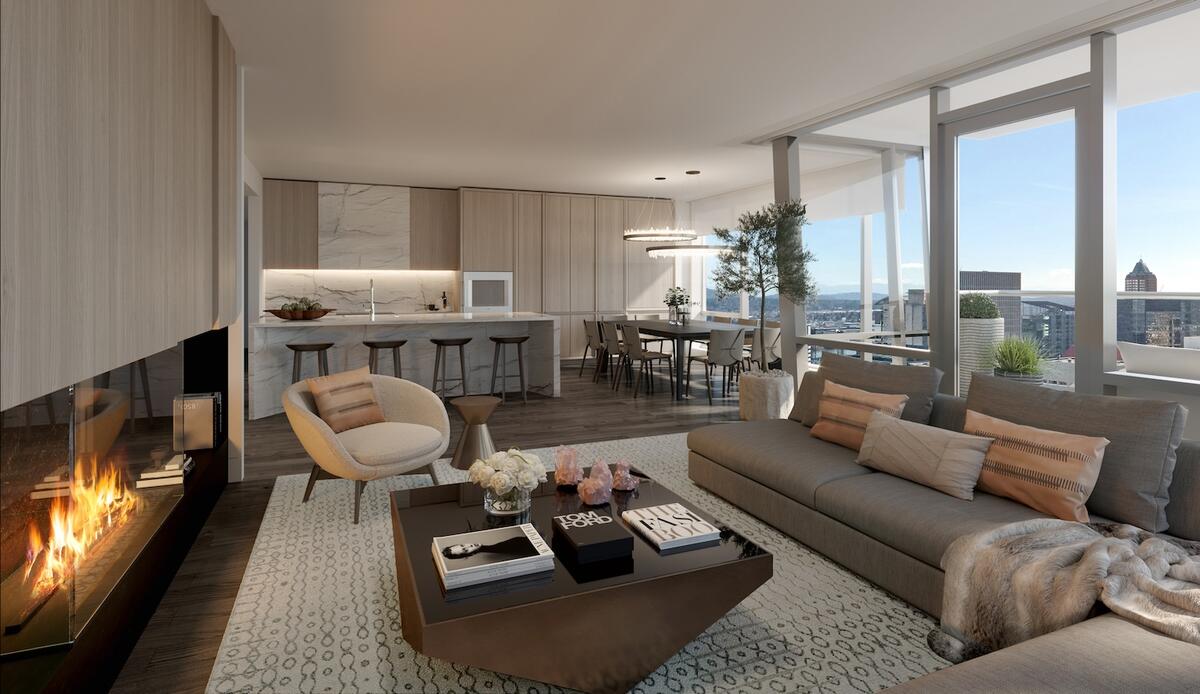 Courtesy of Roam Interior Design
And by now, nearly a decade into "resimercial," it should come as no surprise that Palmer and Acosta's work is at least partially informed by the attention to materiality and comfort found in interior design for the home (Palmer herself had a stint in residential, working for John Saladino in the 1980s).
However, the duo say a lot of the traffic is going in the opposite direction, as developers look to bring ideas from hospitality over to the home. Take the rise of "branded residences," in which a block of units connected to a hospitality project is sold outright or rented on a long-term basis. Branded residences are partially the result of financial maneuvering (developers can pay back a big chunk of the construction loans right away if they sell units upfront); still, they've helped usher in a new kind of arms race in luxury residential, especially in the co-op market. A nice unit isn't enough anymore—now, gyms, concierge services, bars, restaurants and spas are all regular perks. Attaching residential units to a hotel can have other benefits as well, like offering owners a block of hotel rooms for visiting family (certainly beats parking Uncle Jim at an Airbnb across town).
"The pendulum is swinging the other way," says Acosta. "Now, hospitality is really influencing residential."