The expression "Many hands make light work" has never felt more true than after a conversation with the five women behind Dallas-based design firm and retailer Blue Print. The brand began with a store, which opened its blue doors in November 2010 in the Fairmount District on the northern edge of downtown Dallas. According to co-founder Carrie Jane Pogoloff, the five friends—all interior designers—had spent years traveling and buying together throughout Europe, often placing their purchases in their own homes until an install whisked them away. They gravitated toward antiques (vintage brass sconces, chinoiserie, jewel-toned opaline boxes) to add layers to fresh spaces. "People wanted these items—they weren't available any place else," she says. "We didn't have anything like it in Dallas."
Four of the five founders—Pogoloff, Cynthia Collins, Caroline Davis and Lucy Ward—had been working together at Collins's firm, Collins Interiors, when the house on Fairmount Street became available. "We couldn't pass on the opportunity," says Davis. The fifth founder, Leslie Jenkins, owner of local firm Jenkins Interiors, had frequented the buying trips and joined the team to open the flagship boutique. Come 2012, Blue Print Interiors launched as the company's in-house design firm. The brand went on in 2017 to acquire a 12,000-square-foot warehouse in the Dallas Design District, which doubles as their trade-only showroom. In spring 2018, they purchased the neighboring property and launched Blue Print Gallery to house their growing art collection.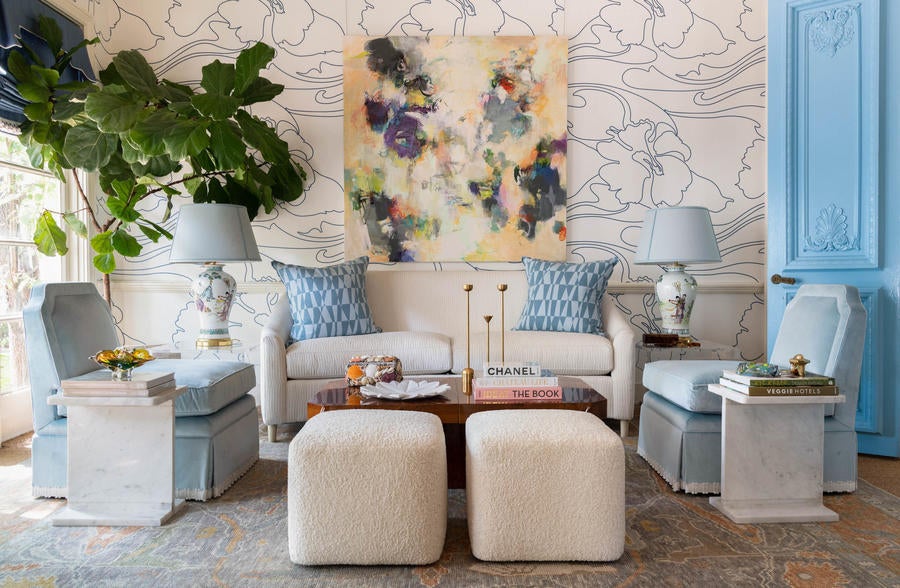 One unique aspect of Blue Print's Fairmount store? They display the retail pieces in an actual home—and it's given them an edge. "When you walk in, you feel like you're walking into a home, into a living room, and those rooms evolve and change all the time," says Ward. Blue Print redesigns each room in periodically throughout the year. "Sometimes a dining room will [become] a sitting room. We don't want it to be predictable," says Jenkins.
The bulk of Blue Print's revenue comes from the retail store, the art gallery accounts for 20 percent of sales, and another 20 percent comes from trade customers. Social media has played a significant role in sales: After the redesign of any given room, a single Instagram post will flood their inbox with questions about (and compliments on) the pieces in the photo, spurring in-person traffic. "Often people will come in and buy the whole room," explains Collins, and then the staff call on their Dallas Design District warehouse to replenish the store.
The brand's growth trajectory has been steady since its inception: Beyond its Dallas retail footprint, the interior design side of Blue Print's business services clients across the U.S., mostly working on second homes.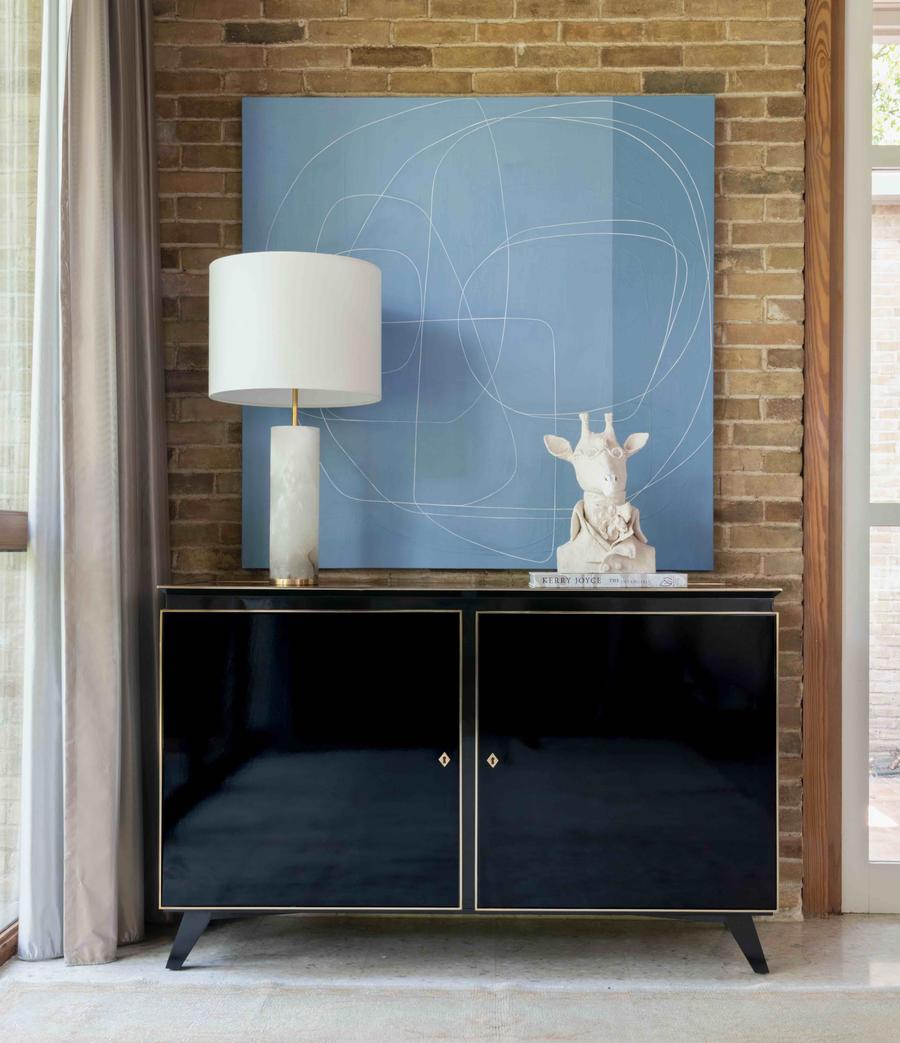 Before long, the founders wanted to diversify their furniture selection in their own projects—they tapped their network of custom furniture makers in the Dallas area and began designing their own line. Last fall marked Blue Print's debut at High Point Market, which came with its own learning curve: "The biggest challenge was finding a location, where we were going to set up, and getting the pieces there," says Davis. Adds Pogoloff: "When it came to designing, we wanted to achieve something that was different, something that wasn't already on the market."
The company's corner booth in IHFC's InterHall attracted designers to its furniture line—think clean lines, warm-toned wood, accented with brass hardware. The 12 pieces were met with enthusiasm at High Point, and a second line is currently in the works.
While many of the creative duties of the founders overlap—inspiration, art sourcing, furniture designing—each designer oversees a portion of the business that plays to her strengths. Davis manages the art gallery; Collins and Jenkins frequent the European market on buying trips; Ward excels in day-to-day business operations; and until recently, Pogoloff led the in-house design firm. (Like Jenkins, Davis and Pogoloff also run their own separate eponymous design firms outside of Blue Print.)
Looking ahead, the brand is readying for spring High Point Market, developing a new furniture collection with some exciting collaborations, and is in talks with a Houston brick-and-mortar to expand its business in Texas. As for how Blue Print has managed to grow so much in the span of a decade, the founders attribute much of their business success to the maintenance of their close-knit friendships: "There is just no way this could all happen with one owner," says Collins. "We might be in the hospital!" Jenkins chimes in. "Or worse!" adds Ward.
Homepage image: Blue Print founders (from left) Lucy Ward, Cynthia Collins, Caroline Davis, Carrie Jane Pogoloff and Leslie Jenkins | Courtesy of Blue Print