When David Rosenblatt led 1stDibs in its decision to IPO, it was no question that the timing was right from a business standpoint. The real surprise came with the realization that the experience of going public came with more exposure than simply a ticker on the NASDAQ.
"It's a strange phenomenon—in one day, you go from being private to being public in a very literal sense," Rosenblatt tells host Dennis Scully on the latest episode of The Business of Home Podcast. "Obviously, being public has a financial sense in this context, but it also has a very physical, concrete manifestation, as well—our pictures are all over the place, or on billboards in Times Square. All of a sudden, people we don't know, we've never talked to, are writing analyses and teardowns of us. You become public property in a way, and you have to be comfortable with that."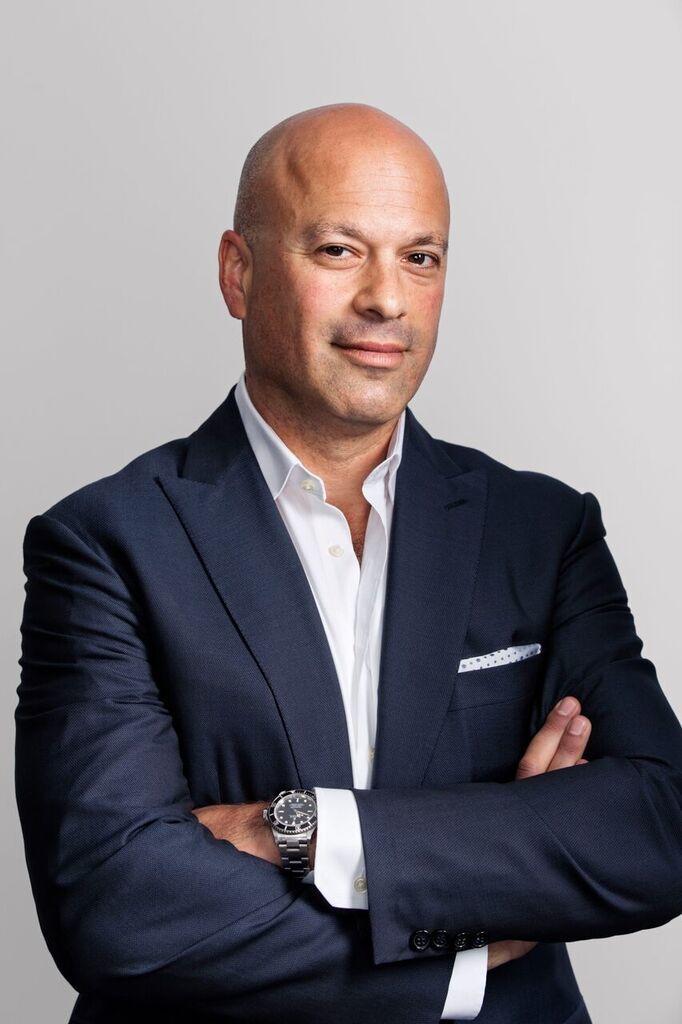 The new visibility was slightly unexpected, but it's nothing compared to some of the shifts the online marketplace has weathered since its 2001 founding—1stDibs has long been an e-commerce stalwart in the home sector, an industry that's been slow to digital adoption. Created to provide the vintage and antique offerings of the Paris flea market to U.S. consumers, the company has since expanded, moving into art, jewelry and contemporary design, and improving digital infrastructure a few years back to process and monitor order transactions. Despite the pandemic's initial sucker punch, the platform bounced back with a banner year topped off by its IPO debut on June 10, which reaped approximately $117.5 million in net proceeds before its closure.
With that momentum, 1stDibs has set its sights on continued growth, mainly through mergers and acquisitions—a road the company started down with the acquisition of the software company Design Manager in 2019. Internally, the focus is on broadening access to a greater pool of consumers by expanding digital language and purchasing options to meet international needs, while also stepping into new product categories such as new and custom.
The company's post-IPO strategy sounds a bit like expansion in all directions (across locations, product categories, services, languages), but according to Rosenblatt, that's exactly what benefits a platform structured like 1stDibs—the more sellers it hosts, the more valuable it becomes to buyers and vice versa. Plus, as consumers head online in droves, he's certain the rest of the industry will be quick to follow.
"Everyone will ultimately do everything online—it's just a question of at what rate and to what extent. I think that's true in this industry, as in every other industry," says Rosenblatt. "The same market forces that have shaped and changed other industries will shape and change this industry, as well."
Listen to the show and check out a few takeaways below. If you like what you hear, subscribe on Apple Podcasts or Spotify. This episode is sponsored by The House of Rohl.
The Pandemic's Time-Machine Effect
Out of necessity, the pandemic forced formerly skeptical online shoppers to face their fears—and the test run proved successful. Consumers rapidly learned how to navigate e-commerce platforms and trust that a product would make it to their home (or that there would be someone to call if it didn't). From Rosenblatt's perspective, the pandemic just sped up the natural process. "The impact of COVID has been to accelerate this preexisting shift in favor of digital by five years, 10 years, 15 years," he says. "What we stay focused on is that long-term so-called secular change in consumer and seller behavior, which we're in the very early innings of."
Online, the Customer Is King
At one time, designers were the only link between clients and trade products. With e-commerce, everyday consumers are no longer restricted by geography, identity or payment form, and they can comparison shop with ease—according to Rosenblatt, the average 1stDibs user evaluates 74 different product pages before making a decision. The shift brings new urgency to the question of whether designers' pricing models should include more transparency (and whether an increasingly online industry will simply force their hand). "If consumers can access the same product that designers can, how can that not change the way in which designers are compensated?" says Rosenblatt. "Ultimately, the buyer is in charge on the internet—that's the kind of fundamental truth that ends up informing everything else in the industry."
Stepping Away From the Storefront
After many months of shuttered stores, shoppers are finally returning—the real question is whether the vendors will be there to greet them. In response to the decline of foot traffic, Rosenblatt has seen many sellers forgo brick-and-mortar spaces in favor of digital storefronts supported by back-end operations housed in lower-cost locations. Meanwhile, 1stDibs has seen the number of sellers for whom the platform is their primary sales channel increase over the past year—a possible hint at the direction retail is headed. "I think these changes are permanent," he says. "I've lived through a bunch of disruptive shocks—9/11 is a good example, 2008 is another good example—and each time, the buyer and seller behavior has changed. All three times, it hasn't gone back. People don't become less digital over time; they only become more digital."
Homepage image: Fashion designer Christian Siriano has debuted his first furniture collection on 1stDibs. | Courtesy of Christian Siriano