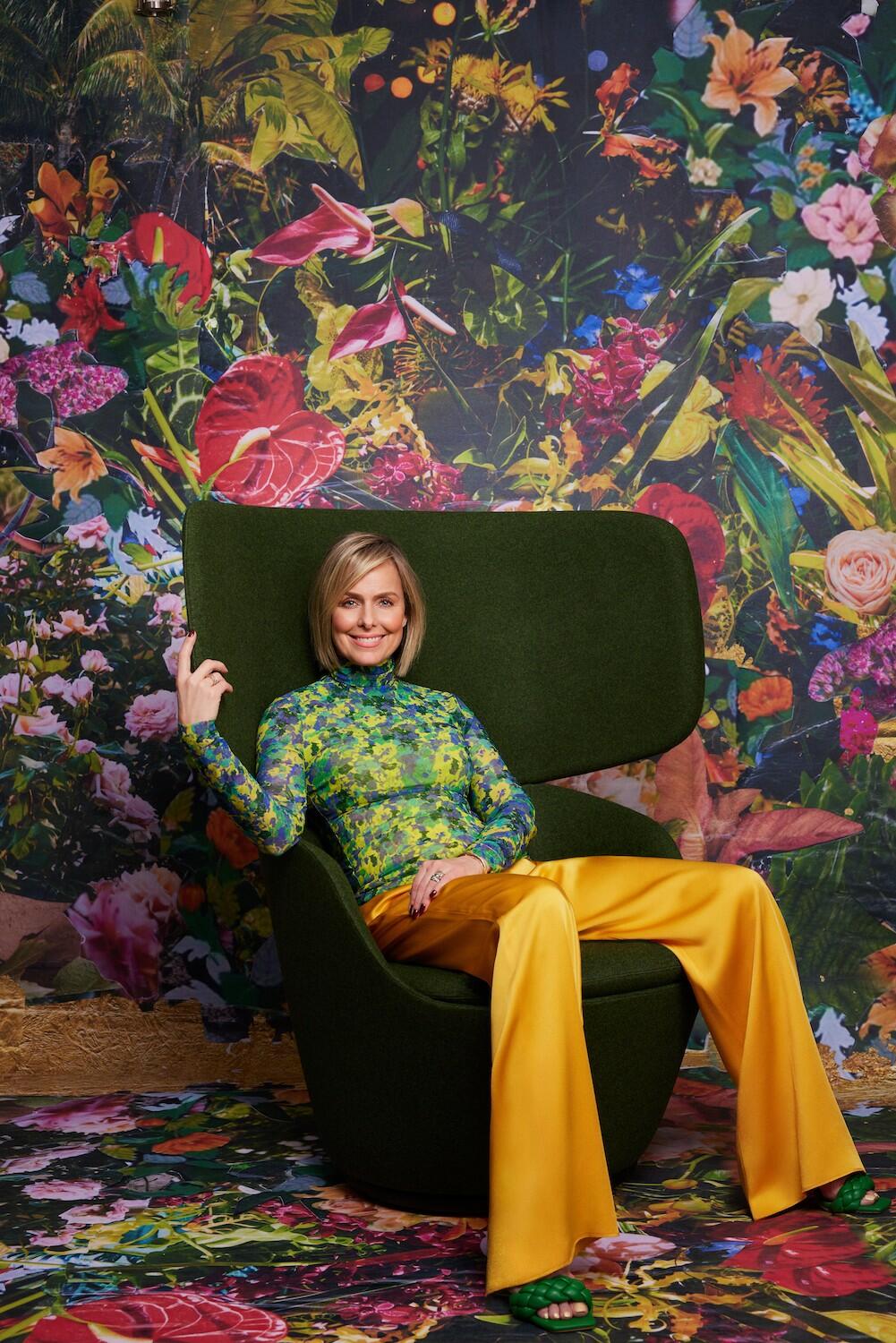 Melora Hardin wants to bring more whimsy into the world. The Los Angeles–based artist—who famously played Jan Levinson on NBC's The Office—just launched a maximalist-friendly wallcovering line that's teeming with sophisticated escapism. "My mission is to bring joy, whimsy and magic into people's lives by sparking their imagination and sense of adventure," she tells Business of Home.
Growing up in Houston, Hardin was immersed in the arts. Her father, Jerry Hardin, is an actor and sculptor who encouraged her to pursue her own creative endeavors throughout her childhood. "I started acting professionally at 6 years old and always looked up to my father, and how he used his downtime to create beautiful bone sculptures," she says.
Her father also had an affinity for interior design that influenced Hardin at an early age. "Besides his incredible sculptures, he always made every home we lived in beautiful—even if it meant refurbishing things he'd scavenged off the street," she says. "He taught me how to look at things and see beyond the surface, into the bones of something. I learned that my environment and, specifically, my home could be a creative expression and an extension of love for family."
As a result, Hardin began experimenting with collage at a young age—a pastime that she carried with her into adulthood. "Throughout my life, I have tried several kinds of visual arts, from drawing, painting and photography to pottery and sculpture, but I found that collage brought together so many aspects of those mediums and gave me more freedom," she says. "I like being messy. I like having room for mistakes. The process feels very much like when I'm in the editing room as a director on a project—I love piecing the visual story together and watching it emerge as I go."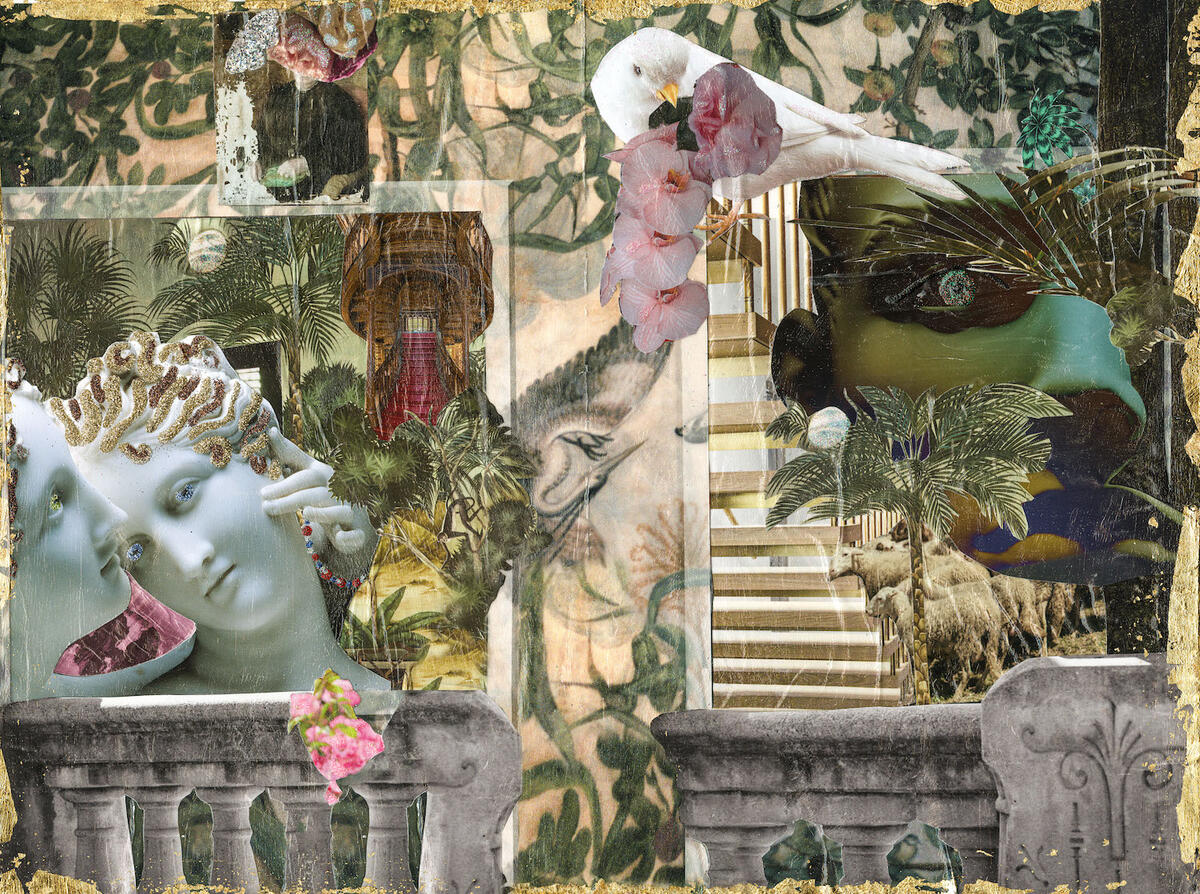 Last month, Hardin teamed up with Wynil to launch Storyboards, her inaugural wallcovering collection based on her hand-made collages. "They emerged from this very organic creative expression that isn't about a repeating pattern like traditional wallpaper," she says.
All of Hardin's collages and wallpaper patterns begin with a single image or color that she uses to anchor the piece. She then carefully adds in everything from magazine cutouts to diamond dust and copper leaf to forge an intricately layered design. "Everything is built around that first impulse," she says. "I enjoy the slow and tedious work of cutting out small pieces of paper and organizing them into a new world that emerges as I build the collage," she says.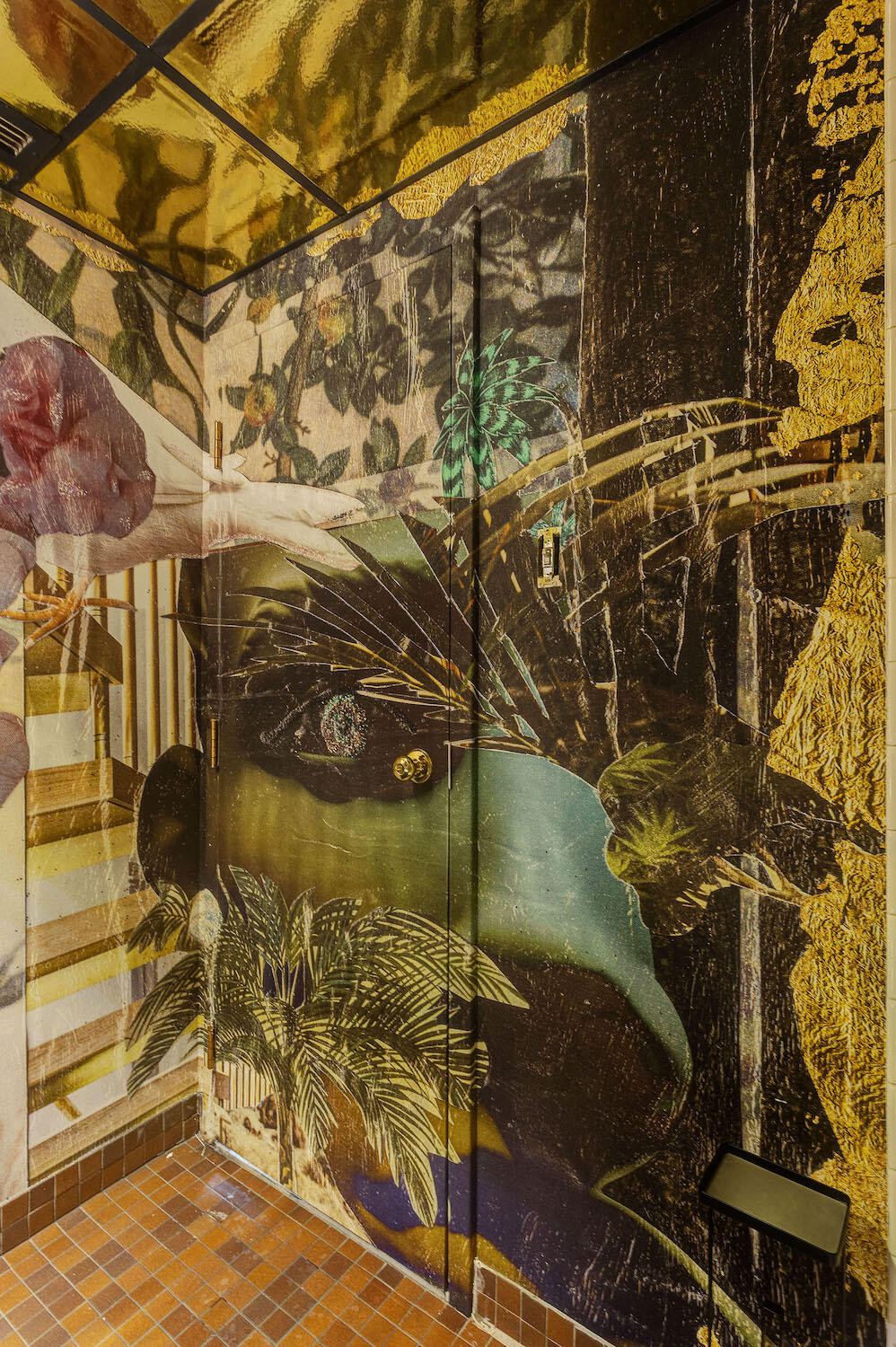 Courtesy of Melora Hardin
Though she loves all of her wallpapers equally, Hardin says her fanciful Framing Faith design holds a special place in her heart. "I added the green woman into the collage at the last minute, and asked a friend what she thought," she says. "She said she couldn't see her at first, but then she 'emerged from the mist and materialized' right before her eyes. The moment seemed like faith stepping into my work—and I embraced the idea that having faith means knowing everything is already worked out, versus hoping that everything will."
Currently hard at work on a documentary she's directing, and reprising her role as Trudy Monk in the next Monk movie for Peacock, Hardin is also in the process of putting together a line of hand-embellished fine art prints for an exhibition at Galerie LeRoyer in Montreal. "I'm also working on my next wallpaper collection and a few other items," she says. "It's all so creatively satisfying. I would love to expand and make Storyboards by Melora Hardin a full lifestyle brand that includes the wallpaper, some clothing, bedding, tablewares and more."
If you want to learn more about Melora Hardin, visit her website or Instagram.
Homepage photo: Melora Hardin wearing a dress in her Melora's Magic Garden wallpaper print with Framing Faith wallpaper in the background | Johan Jansson