The 50 States Project is a series of candid conversations with interior designers across the country about how they've built their businesses. This week, Seattle-based designers James Fung and Whitney Maehara of NB Design Group tell us why they take a fluid approach to their design presentations, how they're helping foster diversity in the industry, and the difference between working on the East and West Coast.
How did the two of you meet and become business partners?
James Fung: We met here at NB Design Group. The founder and previous owner, Nancy Burfiend, hired both of us in 2013. We were colleagues first before becoming business partners.
Whitney Maehara: We knew that there was a lot of commonality in our design backgrounds—both of us had worked on the East Coast for architecture firms with a focus in design—so we knew that we could reach out to each other for a second eye on projects that we were working on independently and get feedback from someone who had a similar vision. That kind of [relationship] started to develop early on.
How did you come to be principals of the firm?
Fung: It wasn't something we necessarily expected when we joined the firm. Whitney and I came into this office with pretty extensive [experience], and we had been working for boutique firms doing high-end residential work for a long time, so we were both hired as designers managing projects, and we were working directly with clients and with Nancy. It got to a point where we were both thinking about our next step to have more ownership and agency over our careers, and it just so happened that Nancy was getting ready to retire and thinking about her next steps. It was a pretty organic situation.
Maehara: Definitely a right time, right place situation.
Fung: We had been working with Nancy for almost five years at that point, and both of us were very open with her about what we were looking for. It happened that we and Nancy aligned with one another.
Maehara: And for Nancy, knowing that she had a duo that she could pass her business to made her feel more at ease with that transition, rather than having it fall on just one person's shoulders.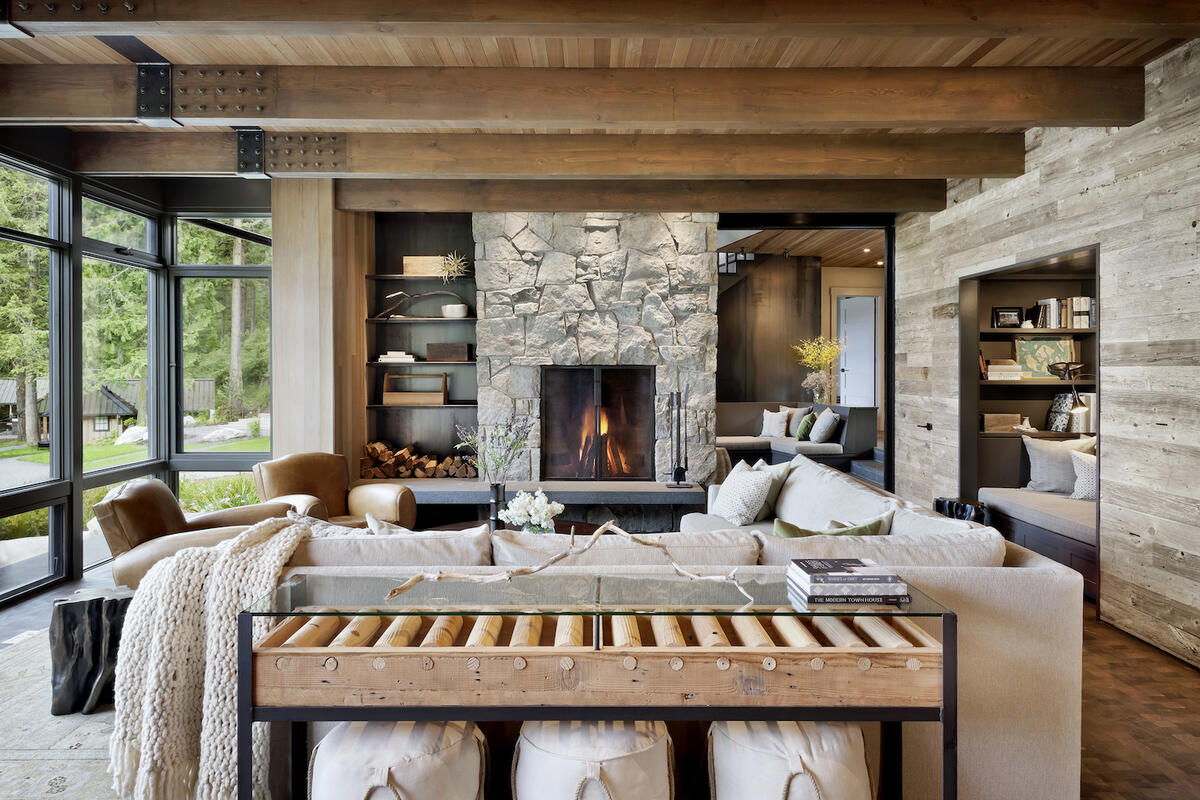 What did that transition and takeover look like? What does it mean to go from employee to owner?
Fung: Our purchase was structured so that it was a gradual process. When we bought the business, Whitney and I became part-owners and principals of NB Design Group, and Nancy was going to be on for two to three years as a co-principal. Each year that progressed, she would have a smaller stake in the company, until eventually, Whitney and I would be the final shareholders.
Maehara: I think that the slow transition helped the team adjust accordingly, too. It wasn't an abrupt transition that happened in a day's time. It allowed Nancy to stay on the projects that she wanted to see through to the end and have conversations with clients. But I think the big thing was that we were already working heavily with clients directly. So they never felt the transition In terms of design and coordination with clients, which was our biggest focus. In terms of the team, I think it allowed people to see how the business would slightly change over time and how they fit into the picture so they could determine what they needed and how they were part of the collaborative effort.
Fung: In the end, COVID did expedite the timeline in some ways.
Maehara: Nancy had moved to Bend, Oregon, and once travel was difficult, it made for a very finite end to her involvement in the business in kind of the best way for her and for us. I think it took the pressure off of her of feeling responsible, or feeling like she had to come into the office to fulfill that original estimated time period.
Fung: Every year, the responsibility on us got a little bit bigger, and the responsibility on her decreased—by the time she was ready and the transition was complete, it wasn't a shock to the system for anyone. And as Whitney said, we had been managing our projects, and in many ways managing the office with Nancy, even before the transition. So for those working with us, it just made sense.There was already a blueprint of how the company needed to operate, and there were already people on deck—we were still working with the same docket of clients.
Some of the biggest surprises are the things that, even if you're aware of them, it's not [something you can fully understand] until you go through it. Obviously, going from colleagues to owners is a big change and requires some getting used to—that was a big part of it. Being an employee with a firm, even if you're managing projects and have responsibilities, it's very different when it's your company. There's no buffer there. Even though we knew that going into it, I don't know how anybody can really fully prepare themselves for that.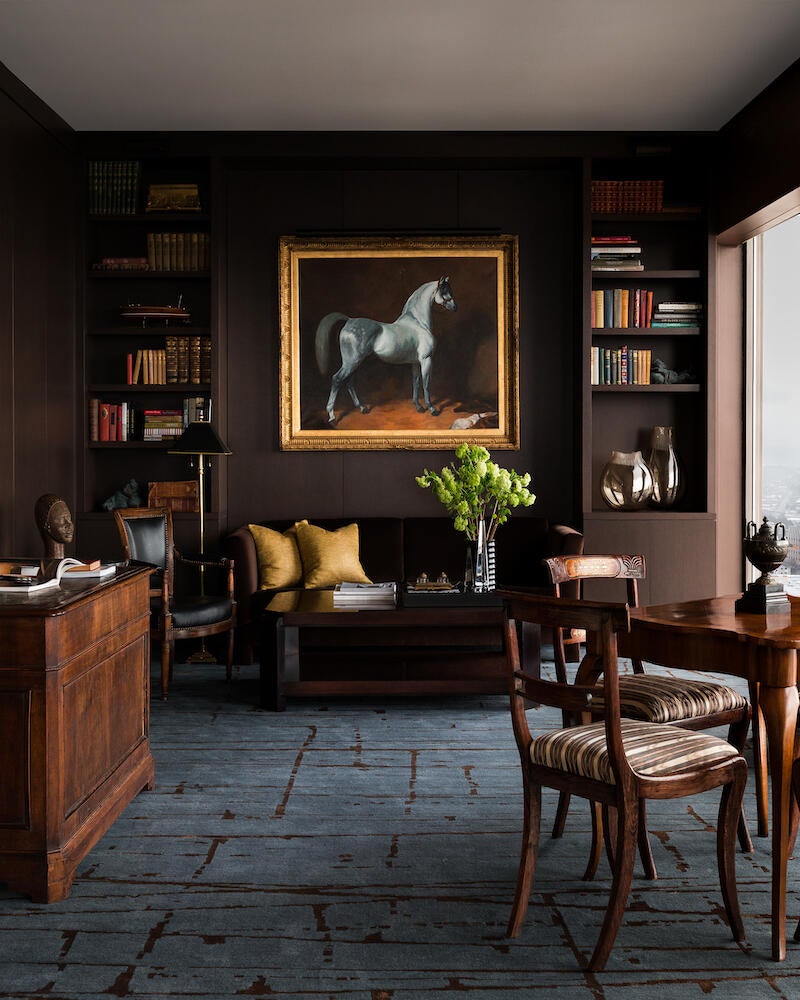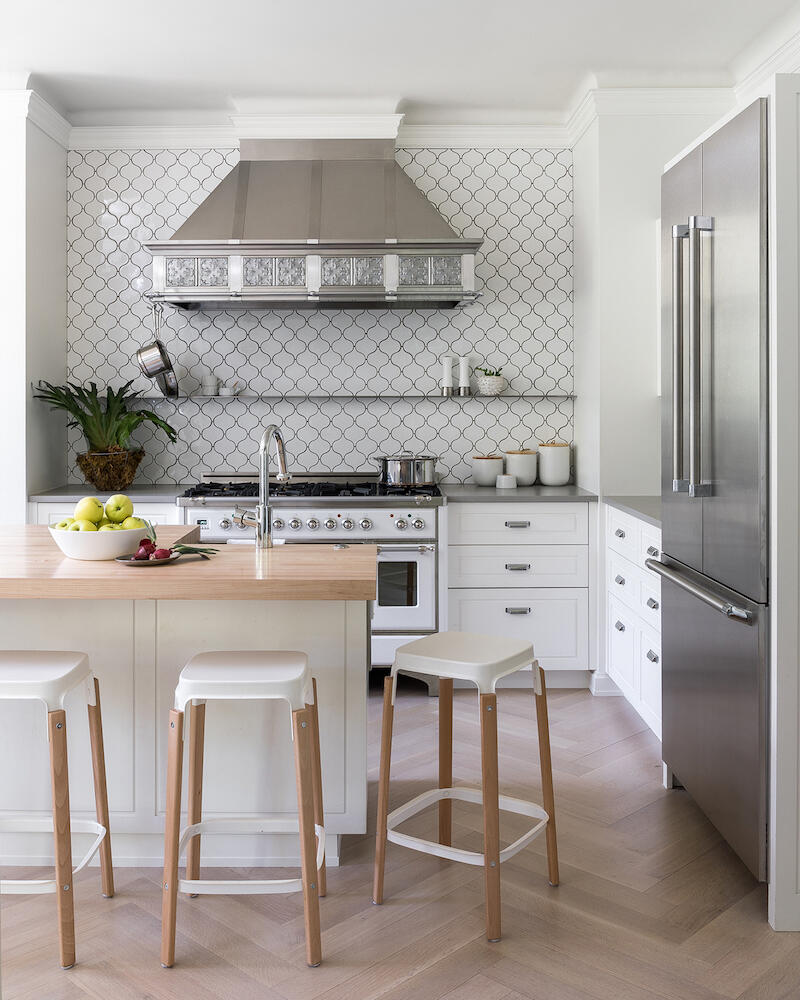 As co-principals, what does your partnership look like, and how do you divide up the work?
Fung: People tend to be surprised by how collaborative we are, and how much we work hand in hand with each other. Whitney and I manage and oversee all of the projects together. Our desks are right next to each other, and we're charetting and discussing, debating, sometimes arguing—and all those things are what make our designs successful. We are each other's sounding board, and we challenge each other to make the best design.
Maehara: The model has changed significantly from when we started working at NB to how we function now. We have always liked to give clients two different schemes and options to consider. Now, having two principals working side by side, it allows us to be more thoughtful about challenging each other's design concepts and combining them into really thoughtful schemes that allow our clients to better take the advantages and disadvantages of design decisions into account.
Do you still present two options?
Maehara: Yes, but collaboratively. It allows us to have some independence in the beginning, and then we have a preliminary design charrette and fine-tune them together to make sure that we're showing two schemes that are fully fleshed out.
Fung: We start with a conversation: What are the things that each option can present to a client that offer a different point of view? So we're able to be very strategic in what and how we're presenting so that we can get the information we need but also give the client an opportunity to see two sides of the coin.
Maehara: I think it also reduces a lot of tunnel vision that you have as a designer, of seeing things and not being able to take a step back and look at it from new eyes.
How has the firm approached billing?
Fung: NB Design Group has always billed on an hourly service program. We maintain that—in our experience, it not only makes sense for us, but it serves the client the best. And with purchasing, we charge a markup as well.
Maehara: I find that the hourly method works well for us—not only in terms of our ability to be flexible with scope, but it also puts the onus on the clients to think about how long it takes them to make design decisions, and how that impacts the hours that we bill for. And for potential clients who have never hired a design firm before, having that hourly range and flexibility makes it easier for them to digest the overall budget of the project and feel like they have a little bit more control.
Fung: Even though that's all stayed the same, the biggest change we've noticed in how we bill is our ability to accurately speak to the hours that we think the work is going to take. Because Whitney and I are so intimately involved in all the projects, a bulk of the hours are our own. We work very similarly and we're very familiar with how each other works, so we can speak with a little more authority when the client asks for an estimate. Before, there were more layers of project management—there might have been a staff designer, a project manager and the founder—and you had to account for the way they worked in order to think about what a project would take. With Whitney and me, because we're so involved and we do so much of the design work, when we say, "The hours are this, based on what we're discussing in terms of scope," it tends to be a lot more accurate and exact.
You were describing a workflow where the two of you are working separately and collaboratively to present two concepts to the client. How do you navigate that level of collaboration while also billing hourly? Is the client paying for your time twice as both of you work on the same thing?
Fung: That's a great question. Even before Whitney and I were principals, the firm always presented at least two options to a client, if not more, even if one of us was the main designer on a project. Either way, the amount of work that a client is paying for—whether you're paying me as the main designer to do it twice, or both of us to do it once—equals the same amount. What we've learned, and what clients understand once they start working with us, is that in many ways, that time is actually less when we work together because we're both pulling options, we're having conversations, and we're able to really flesh out designs in a more effective way.
When it's just one of us, you do a design and then you have to do a second one [for the same space]—so you're trying to navigate: Is the next one making sense? How different is it? Whereas when Whitney and I work together, we sit down, talk about what we think is important, how each of us is going to be able to reflect that in what we present, and then we hit the ground running. Not only are we able to present something a lot quicker to a client, but it ends up being more efficient and therefore more cost-effective.
Maehara: I think the duality of having both principals on projects also speaks to the customer service side of the business. We never want our client to be waiting on us for responses or deliverables, so having two people who are in the know from start to finish means that if one of us is not available, the other can jump in and our clients are never waiting longer than a day to get a response.

Fung: I do think it's pretty unique that we are collaborative design partners, not just business partners. For whatever reason, our aesthetics and skill sets jive really well, but I don't think the way we work would work for every partnership. We're really grateful that it works for us.
I often hear about designers coming to a presentation with one concept and then backup options—having two completely realized concepts seems far less common. Where did the foundation for that approach come from, and how do you present those two concepts?
Maehara: It was like that when we started at the firm, but we have found that's worked best for James and me. Both of us were really motivated when we took over the business to find our own voices, and to find a way so that each of us felt like we were invested in a collaborative project together. Being able to fully flesh out two different design schemes allowed us to be passionate about certain design elements and run with them.
Do you have a sense of ownership over one concept? Is there ever that sense of "My design won the presentation" for either of you?
Maehara: Not so much. We don't take ownership over options—it's a lot of collaboration on each of the two schemes, and I think we can acknowledge what the best design is because we trust each other.
Fung: There might be something that a client asked for that may not be the best solution. By doing the two options, we're able to show: "Here's the one you asked for, and here's an alternative." It's still our job to explore the tasks that we were given, but we can also give them the ability to understand why what they asked for was not the right thing. And because Whitney and I work so collaboratively, I would say eight out of 10 of our projects end up being a mix of the two designs that we presented. Our clients want to be involved, they want to make selections, they want to feel like they had a say—and I think the way that we operate allows them to feel that we've almost created the scheme together in a way that they can feel some ownership over.
What does the dual presentation look like?
Fung: It varies. We always try to get a sense of what is going to be the most efficient and effective method for a client. But big picture, it's a presentation with all the furniture pieces we're recommending, with the coordinating finishes and fabrics that go with them, and fleshed-out drawings to show how that all works together, whether it's floor plans or elevations. We don't tend to do a lot of 3D renderings. I think if we did that with two schemes, we'd be rendering forever—it's just not feasible—but we'll do two-dimensional color and material renderings to give an evocative feel to a client.

Maehara: We also work progressively, so we'll focus on main areas like kitchens, living rooms or primary bedrooms and bathrooms, and then use that as a baseline for determining what our clients need to make decisions, and then build off of that for the rest of the project. So to James's point, the presentation can change. Is it a loose-leaf format so they have multiple options they can lay on to a table? Is it putting it on to a board so they can really see it as a cohesive design presentation? Or do we have to supplement with material overlay rendering?
Fung: With some clients, if you show them a fully printed-out presentation, something about it does not sit well with them. And other clients can only see it that way. We always try to be flexible and mindful of how our clients take in information and what they need to process it.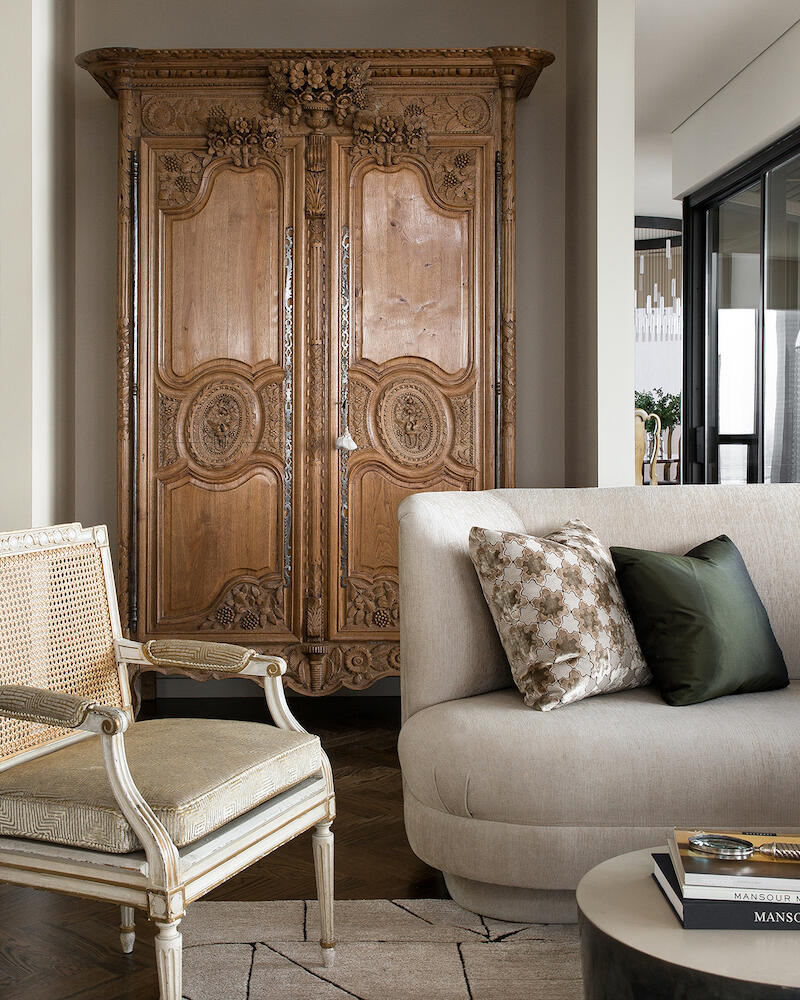 I want to go back to the beginning for each of you. Whitney, when did you realize that you wanted to be in design professionally, and what was your path into this field?
Maehara: I've always been interested in creative and artistic pursuits. That said, I grew up under strict Japanese-American parents who had a very different vision of my future than I had for myself, and I got pushed into the medical field. I went down that path for quite a few years, working as an EMT in Boston while going to school for medicine. But even though I knew I was doing important work, it didn't feel like it was filling my cup. That really forced me to think about what I wanted to do—what would make me feel satisfied, but also feel some sort of success for me.
Architecture really appealed to me, I think from all of the traveling I had done and being very responsive to the built environment. I found an open-admission school in the area, Boston Architectural College, that allowed you to work full-time for a firm and then go to classes at night so that you could get more of that technical practice. It was an intensive eight-year program I joined in 2006—I started working for a lot of residential design firms in Boston and would go to classes at night. It was exhausting, and I don't know how I survived it, but it really helped me get my foot in the door before graduating.
How did that architecture background translate to the interior design firms you were working for?
Maehara: I started in architecture, but in that first year it became very clear to me that I had more of an interest in the interiors aspect. I had a great adviser who told me to keep going down the architecture route at school but to work at a design firm, because getting both the technical experience and the educational experience allows you to figure out what you want to do and gives you the most options when you graduate. So I stuck with the architecture program, but I only worked in residential design.
Has that architectural backbone informed the way you problem-solve and design?
Maehara: I think it absolutely has. We work with architects on a lot of projects, but there are others where it's just us and a contractor, so it really forces me to use that architectural understanding of how things work and to be thoughtful about how to approach design. I find it to be the most invaluable decision I've made, in terms of having that duality of skills.
After eight years of work-plus-school, where did you go next—and what brought you to Washington?
Maehara: I'm originally from Seattle, and I always knew that I wanted to come back. I had been living in Boston for 10 years when I graduated, and I was like, "If I don't move back to the West Coast now, I'm going to be stuck here for another decade." But I wanted to make sure that I found a firm that resonated with me—and as it happened, I found Nancy's firm. I reached out to her, we had a great discussion over the phone, and that was it, more or less.
James, what about you? When did it become evident that design was a career path you wanted to take?
Fung: Growing up, I was always into the liberal arts humanities—I was never good at math or science. But similar to Whitney, coming from immigrant parents, it was important to my family that I find a career that was going to give me some sense of financial stability. Architecture was one of those things—it seemed like it was design, but my parents actually knew what a job as an architect was. It seemed like a good fit, where I could do what I love but also make a career and a living out of it.
When I was applying for colleges, there weren't that many with undergraduate degrees in architecture. University of Washington in Seattle was one that had a really good program, and that was kind of my excuse to be able to leave California, move to a city and study architecture. To pay for my out-of-state tuition, I had to work, so I got a job as a graphic designer for the university. I loved that job and the creative aspect of it. I also got a job at the same time working for an architecture firm here in Seattle. I did both for about a year, and I realized very quickly that I did not want to be an architect. The lifestyle wasn't for me, and I was so much more inspired by the work I was doing with the graphic designers than with the architects. But by that time, I had already invested two years into this program, and I knew that staying with it and getting the degree in architecture would at least allow me to translate that to something else. I moved to New York after graduation, worked for a boutique high-end residential firm there, and absolutely loved it. When I decided to move back to the West Coast, I sent out a couple of applications, and Nancy happened to be one of them. That's what got me back to Seattle.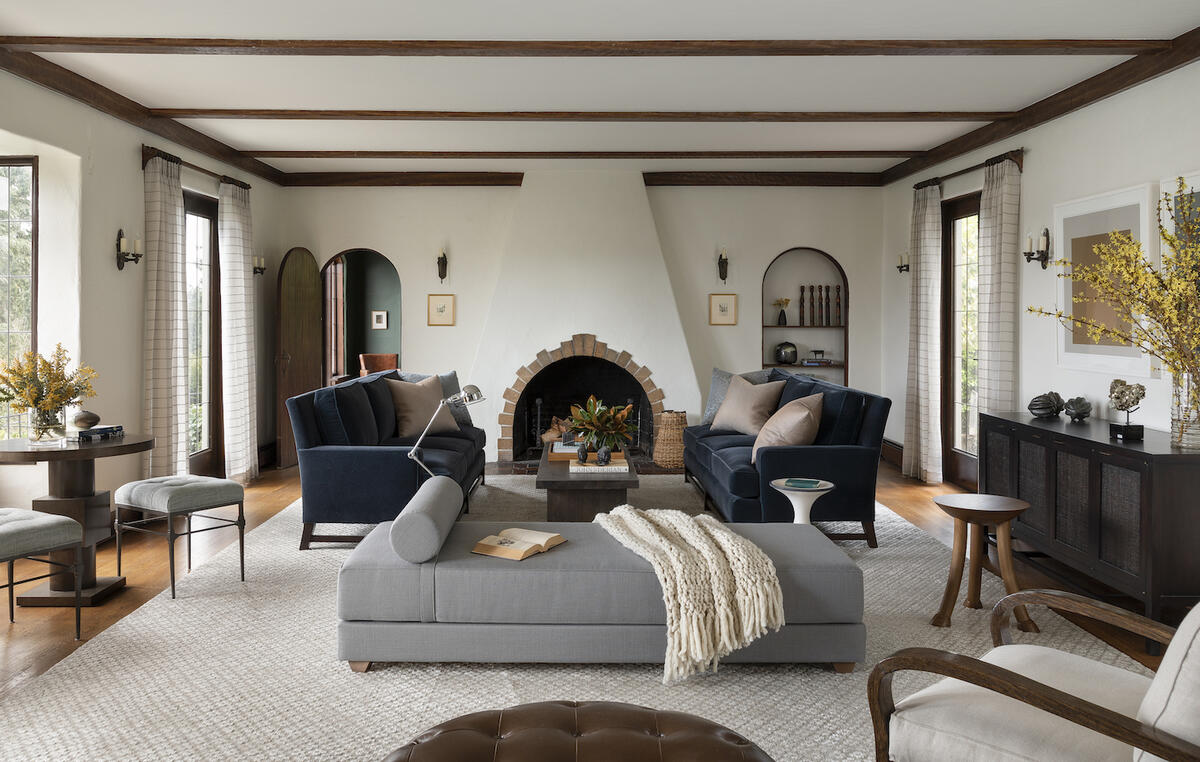 I love how both of you were pulled back to Seattle. Can you tell me about the local design scene and about how that Pacific Northwest aesthetic shapes your work?
Fung: It's a beautiful aesthetic. It's very regional and symptomatic of this area—you can see it right away, and you know who does it well, and it's amazing work. When we started, that was still a big part of what you did when you worked in high-end residential here in the Pacific Northwest. I think in the last five to eight years, there has been a visible shift—which is why I think Whitney and I had such good timing in taking over the business.
The economy in Seattle is very different now. There have been a lot of people moving in, and they tend to be young couples or individuals who are moving here either for tech jobs, or because they want to get out of more expensive markets but still be in a major city. We're noticing that a lot of our clientele are not from here and they weren't raised here, so the aesthetic that they bring is also very different. That's where Whitney and I were well-poised, because we had been working all over the country already, and we love being able to put on different hats.
I have noticed that in the last year or so, especially post-COVID, there seems to be a little bit of a shift back toward that Pacific Northwest aesthetic. I think everything's kind of a pendulum. And it's great, because we haven't done it in a while and now we're doing it again.
Maehara: That's a great point. I think there's something to be said for a range of projects that run the gamut aesthetically. It makes each one their own little jewel piece. And so going back to projects that are reminiscent aesthetically of what we were doing 10 years ago is kind of nice, and it has some sentimental value.
Fung: We're both from the West Coast and call Seattle home, and we always joke that even though we loved working on the East Coast, the moment I moved back, I felt like I lost 10 pounds, you know? There's a relaxed feeling, and it felt like home here. Everything seemed to be less work, or it wasn't as much of a struggle. But what comes with that also affects the aesthetic sensibility. When we were working on the East Coast, we had more clients who wanted design for design's sake. They wanted good art and good design because they loved it and thought it was beautiful, and they understood the nourishment that good design can give you. I think on the West Coast, and particularly in the Pacific Northwest, there's a more pragmatic sensibility of what design should be. That's definitely something that we see, and I think that's reflected in that Pacific Northwest aesthetic. It's a different way of looking at what you want your life to be like, and that's also reflected in your home.
On the business side, how do you divide and conquer?
Fung: Because we are so collaborative, we understand that there are certain things that the other person might be better suited for on the back end. For example, our team might be more comfortable discussing things with Whitney in certain situations, or vice versa. And in situations like that, we allow the other person to take that on.
Maehara: Taking on more of the business management role in the transition, we both learned what skill sets we were most keen on investing in and putting time into. One of the big surprises for James was how much he loved working on the financial end of the business.
Fung: Obviously, there's a big financial burden when you buy a business. About a year before the pandemic, we decided to apply for an SBA loan. It sounded easy at the time—nine months in, it did not sound easy anymore. It was a large process that required a lot of work, and we qualified for it just before things were locked down for COVID.
And then once we all were at home, and unsure about what that meant for our industry as a whole, the Payback Protection Program stuff came out. I was on the phone and emailing all of our banks and financial consultants trying to get to the first run of the PPP loan—I'd be on the phone from 4 a.m. [Pacific time] until I could get somebody on the line. As the new owner of a small business, that was kind of a shocking thing—but in some ways, it was a skill and an ability that I don't think I even knew that we had or that I was capable of. In that way, it was really encouraging. Necessity can show you a lot of things.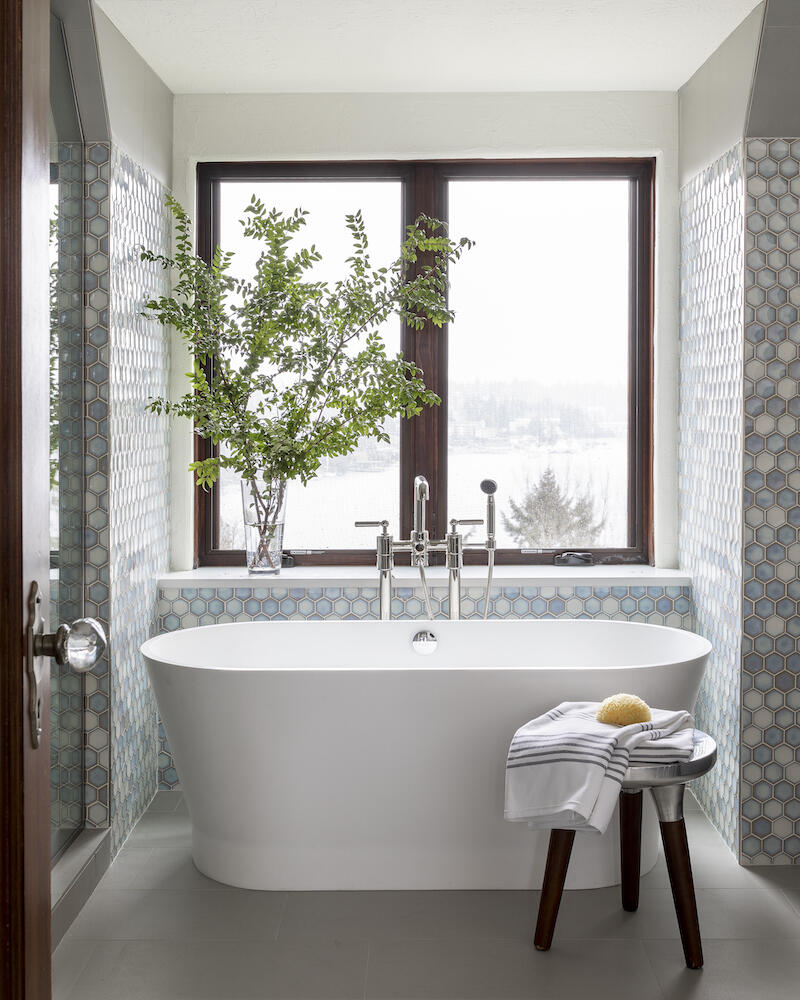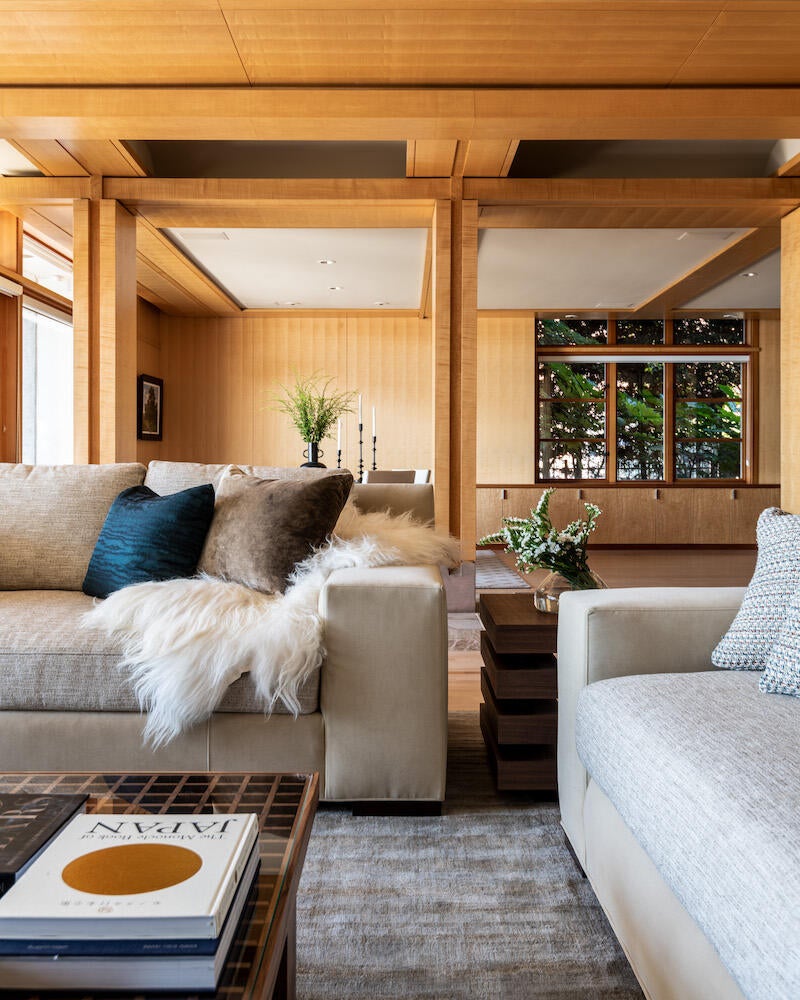 How did those loans shape the trajectory of the firm?
Fung: From a technical standpoint, the SBA loan gave us a lot more flexibility during COVID—a lot of deferred payments, loan forgiveness, things like that. And the PPP loan also gave us an ability to be sure that we could maintain the staff, which we did.
Maehara: It also meant that we could be very thoughtful about the projects that we were willing to take on at that time—that we didn't have to say yes to every single inquiry that came through the door, and that we could maintain the wants and needs to take on the projects that we were motivated or inspired by.
Fung: Understanding the financial aspect takes away a lot of the unknowns in the day-to-day. If there was a week during COVID where we were a little bit slow, that was OK. We could try to enjoy it and didn't have to be banging our heads against the wall. It allowed us to look at our business and be less reactionary.
Maehara: On a personal level, I was actually pregnant at the start of COVID while James was on those 4 a.m. calls. So for me, it took the pressure off of having to think about what the business would look like nine months from that point of when I needed to take a little bit of maternity leave. It took away some of the fear of leaving James in the lurch to hold everything up.
What does the business look like today?
Fung: If you looked at our client list, there are probably about 30 projects.
Maehara: Half of them are new construction and the other half are large-scope renovations.
Fung: In terms of the team, Whitney and I are the principals, and we have three to four people working for us, depending on the work we have. We feel like that's the right number at this point, because it still allows Whitney and me to be really hands-on doing a lot of the design work and deliverables, but we have the support we need. We still have the day-to-day responsibilities we had as designers even though we are principals now, because that's the type of office we want to have. We want to still be involved.
Maehara: One of the biggest post-COVID changes is the influx of out-of-state clients. We've worked out of state for years, but it's always been by way of a client in Seattle that has a second home somewhere else. With the pandemic, and everyone doing design digitally and over Zoom, it allowed us to take on more clients who had no connection or affiliation to Seattle. Now we've got projects all over—in Connecticut and California and Utah and even Alaska.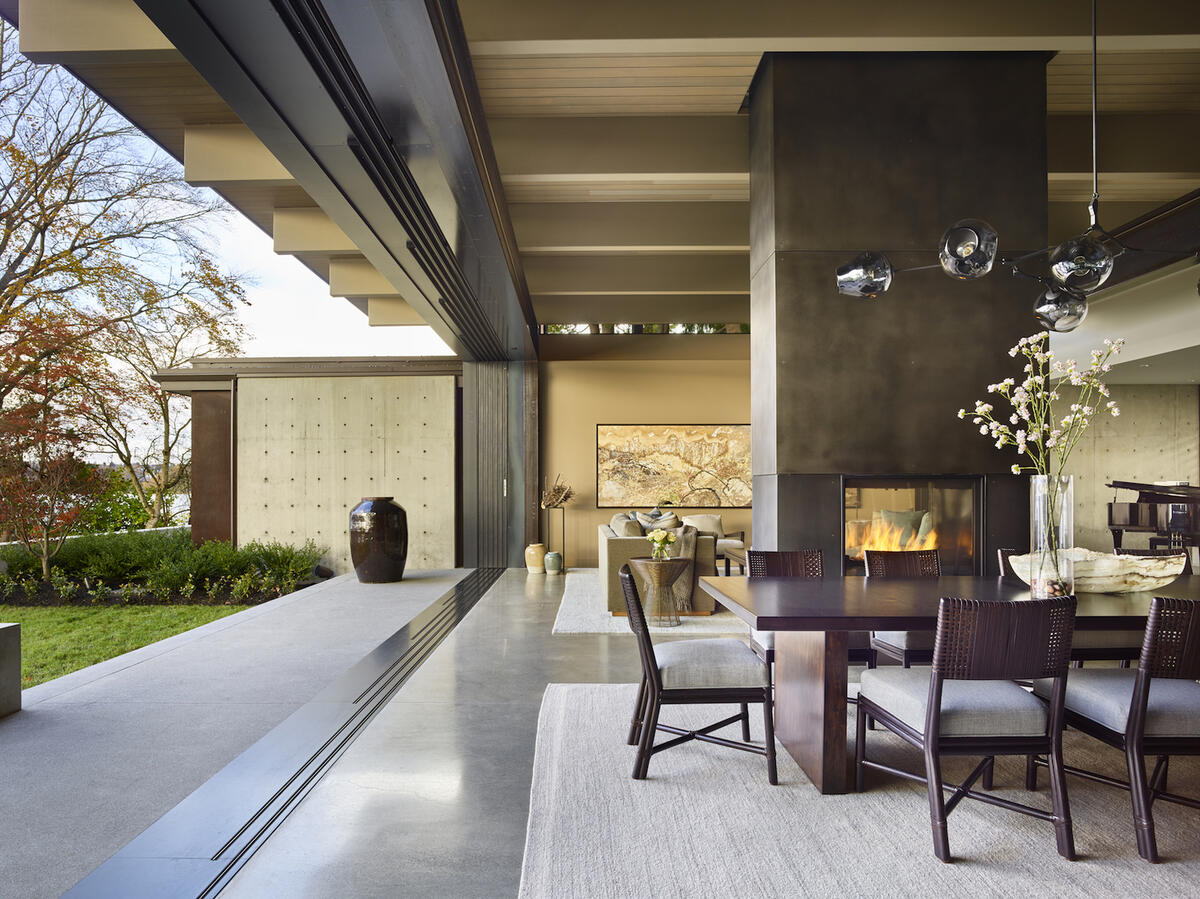 What does success look like to each of you today?
Fung: It's not lost on us that these last few years have been very challenging, but also very eye-opening and rewarding. And for both of us, as people of color and children of immigrants, we're starting to realize that it's not just about the work—happiness and success in this business is doing good work that we feel motivated and encouraged by, but also finding ways that we can give back to our community. That we lift up voices in our industry that are not regularly represented. Clearly, Whitney and I were able to do that—whether it was through the opportunities that people gave us or just by hitting the pavement—and I think we now have a responsibility to pass that on and make sure that the doors are open for other people. That aspect of this business is relatively new, and I think that comes with being more confident that this business is successful and that we are capable in our work.
Maehara: And that the role we play in the industry matters to people, whether or not we're aware of it.
How did that start to hit home for you?
Maehara: We had lunch recently with a college student in architecture and design who was so excited to sit down and talk with us, because historically she hadn't been able to find anyone in the industry with a similar background doing exactly what she wants to do. Seeing a model in front of her was really special—and it also meant a lot to James and me to play that role for somebody.
Fung: This has always been a part of Whitney's and my story. But as we saw everything that was happening in the world during the pandemic, especially to Asian Americans, it would have been irresponsible for us not to feel that we needed to do something or change the way we perceived everything that we did.
What does it look like to keep amplifying that impact?
Fung: For us, what's impactful is seeing the demographics change—we already see it in the applicants that we get, which is a more diverse pool of people trying to break into this industry than has historically been there. We also see it in our clientele, which is encouraging. Speaking from personal experience, the idea of hiring an interior designer wasn't a thing when I was growing up—that wasn't an industry that really existed for us. We have been seeing a more diverse set of potential clients who are coming to us, and clients who are more aware of wanting to find makers or subs or vendors or design partners who are also committed to diversity and to opening doors. For us, the success is being able to have those conversations.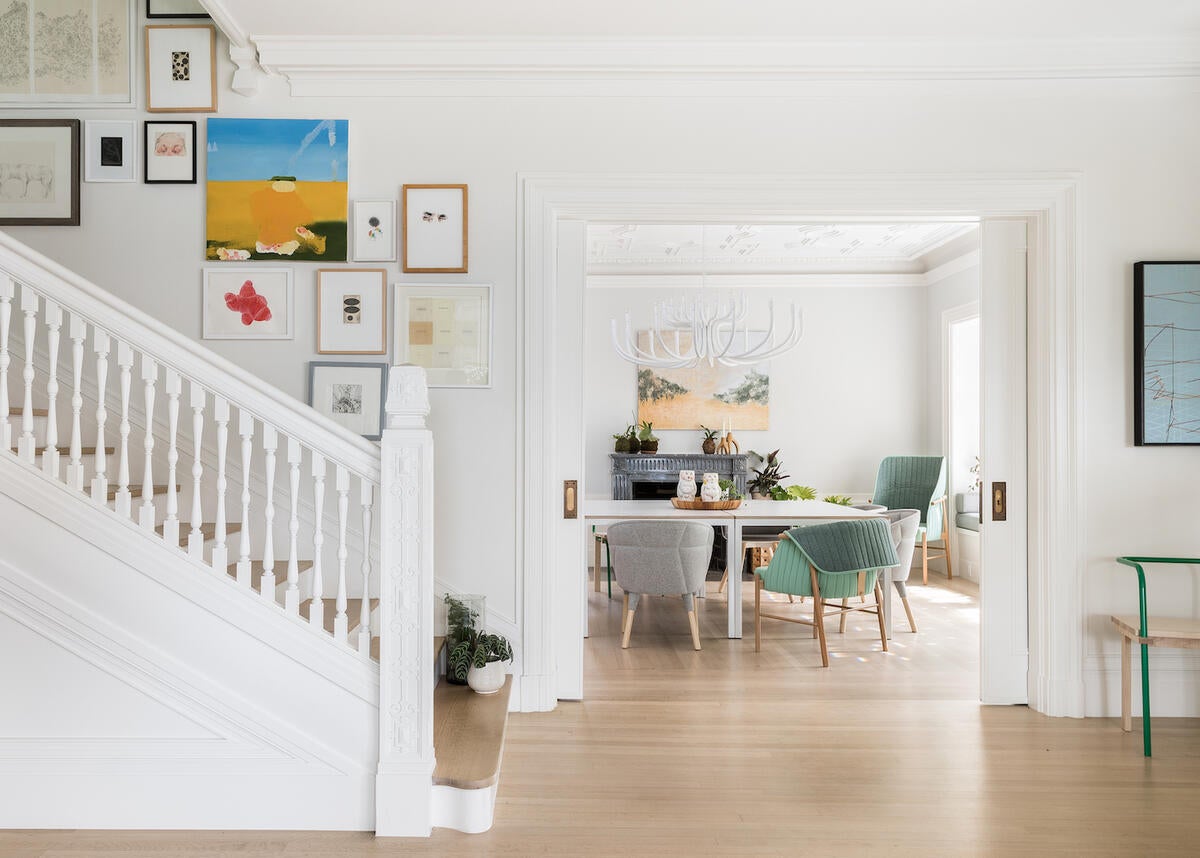 When you look ahead, what is your biggest challenge?
Fung: I think our next big thing to figure out is how one stays in an industry like this while still feeling motivated and inspired every day. We are lucky that we have clients who take us in different directions, which helps. But what do we need to do within our office, in our personal lives and with our clients to make sure that we're not feeling burnt out, and so that we're always doing our best work? I don't know if we have an answer to that yet.
Maehara: It's also figuring out how to take time away from work. As business owners, we take all of it home with us. It sits with us in our living rooms, when we're watching TV at night or cooking dinner—and also when we're sleeping. I feel like we have design nightmares all the time. That's just the nature of owning a business. But I think finding the perfect balance of investing the time in the business, but also giving time for yourself to take a break from that, is really important and the only way that we'll be able to keep the ball rolling without losing steam.
For each of you, what is the biggest thing you wish you had known when you took over this firm?
Maehara: When I first came into this industry, I always had a five-year plan and a 10-year plan. I knew what the path was supposed to look like. But looking back, I've realized how many things have happened in my career that were just about being in the right place at the right time—where I felt something in my gut and went with it instead of subscribing to what I thought I was supposed to be doing or when. For example, I don't think I ever thought about a partnership, and in hindsight, it's been the best experience and the most fruitful way for me to do the things that matter with someone that I can collaborate with and trust and feel supported by.
Fung: I think both Whitney and I came from this idea that you work hard, you do the work, and it's all going to work out. When we became principals, there was a lot more liability—but also, a lot more of what it means to be a business owner in this type of world. When we took over this company, we were some of the younger, or maybe the youngest, principals in the city. A lot of people in Seattle thought that we had come here from the East Coast, so [not realizing that] we'd been in this market as long as we had. We realized that it wasn't just about hard work—there was also some pivoting we had to do in order to make sure that our story was being told, and to make sure that we stood firmly in our experience and our abilities even though it might seem like this opportunity happened quickly. Nancy had a lot of faith in us, and there's a history that we are responsible for and that we are proud of.
Maehara: And I think that's the underlying motivation to keep the business as successful as it is—there's an obligation to make Nancy proud of passing the torch.
To learn more about NB Design Group, visit their website or find them on Instagram.