For nearly three decades, architects and interior designers have been sourcing Moore & Giles for top-quality leather. But the purveyor kept noticing one thing: The characteristics that they found most interesting about the leather—from wrinkles and veins to scars that show traces of the hide's past life—were being cut out of the final product.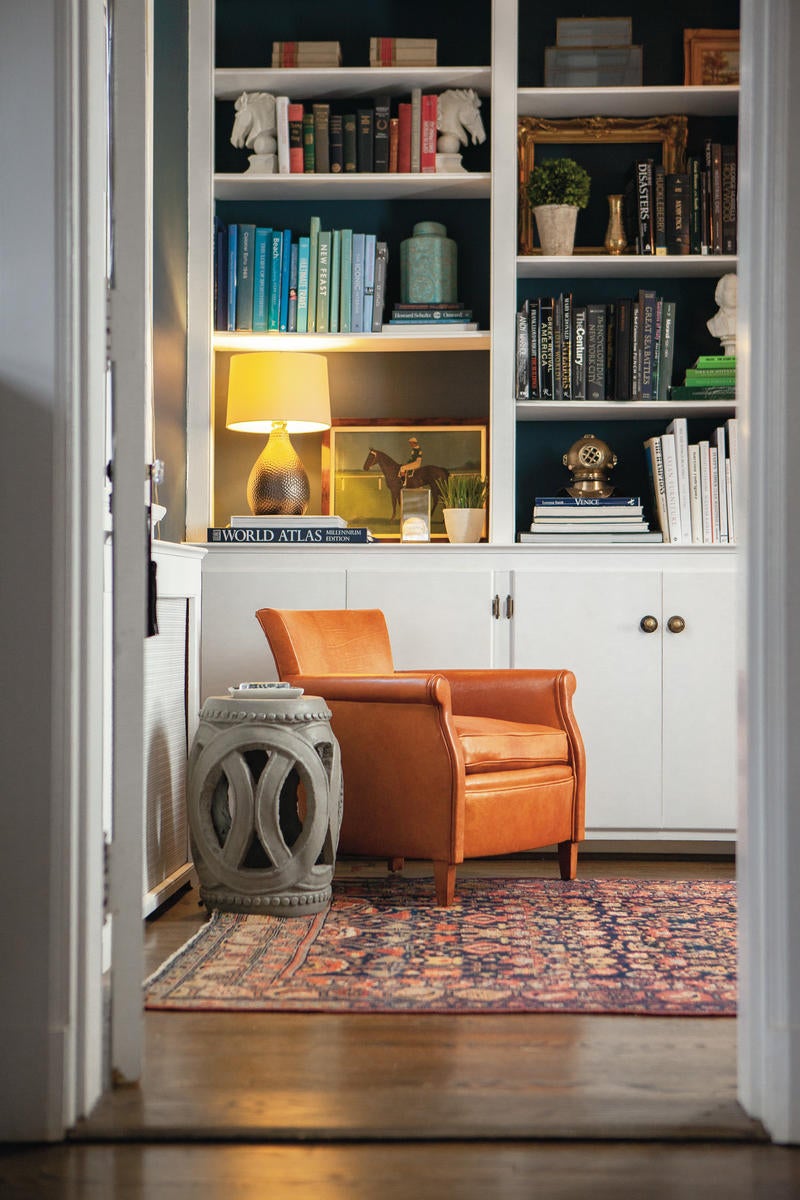 A few years back, the Forest, Virginia–based merchant, which was originally founded in 1933 as a material supplier for footwear, decided to do something about it. Moore & Giles softly launched an in-house furniture extension, which would proudly display, not extract, each hide's one-of-kind details.
"Hides were hand-selected into complementary groups and then positioned on the frame to showcase the unique characteristics of each," the company said in a statement earlier this year.
A Parisian-inspired club chair, dubbed the 33 Chair, was the first model in Moore & Giles' expansion into furniture. Since then, the company has rolled out three more models—all of which are handcrafted in Hickory, North Carolina. The unique processing doesn't stop at the upholstering methods, either. Each model is manufactured in a batch of 20, then numbered and photographed one by one—a customer service precaution meant to highlight the exact markings found on each chair.
From there, all 20 chairs get listed individually on the site, allowing consumers to browse the storied wrinkles and veins to find the model that speaks to them. When the limited-quantity is out, good luck getting the piece until the next 20-count batch is ready.
The collection's latest addition, the Jefferson Street Armchair, is on view in Moore and Giles' Merchandise Mart showroom, the brand's only stand-alone showroom in the United States.