Victoria Hagan's second book, Dream Spaces (Rizzoli), traces the designer's "soft modern" interiors projects—all of them clients' second homes, and each of them designed to serve as a sort of refuge. New York Times writer David Colman writes in the book's preface: "Finding that place where beauty and comfort and fantasy and reality all meet and mingle is the true essence of her talent. Whatever the project, Victoria Hagan finds the sweet spot."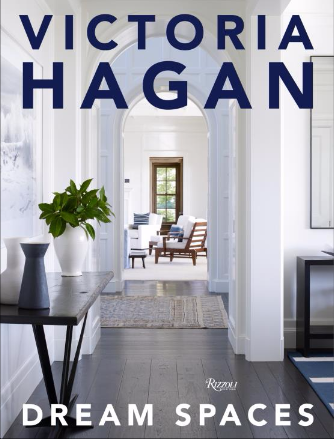 On the occasion of the book's release this month, Hagan chats with EAL about lessons learned and what a "retreat"—like the Montana ranch featured in her latest tome—truly means.
Walk us through one or two of the top lessons of your career thus far.
There is absolutely nothing you shouldn't be able to accomplish if you first have the dream. There is no problem that is too big or no obstacle that can't be overcome. I often say that design is not only about problem solving, but most importantly, having happy clients!
Do any of the 10 houses featured in the book epitomize particular lessons for you?
Each home was selected because they represented different life lessons as noted in the titles of the chapters, and I wanted to share those. The book opens with a chapter on the importance of "Trust" in a design collaboration and ends with "Creative," which is the secret ingredient for life's design challenges.
What do you believe are the elements of a true retreat?
A true retreat is where you can relax with those most important to you, and, as David Colman captured so well in his preface: "Finding that place where beauty and comfort and fantasy and reality all meet and mingle."