Italian furniture maker Poliform has rebranded Varenna, the modern kitchen systems brand it acquired in 1996, under the Poliform name. The rebranding, which Laura Anzani, CEO of Poliform USA, says was "a natural next step," allows the family-owned company's kitchen, wardrobe and furniture divisions to now operate under a single, more cohesive strategy.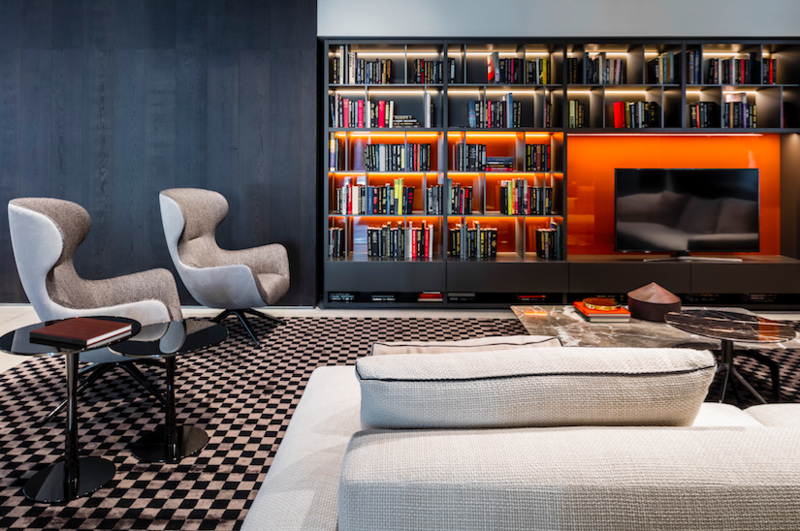 In line with the new, holistic brand vision, Poliform recently renovated its New York and Miami showrooms. The redesigns are an investment into Poliform's presence in the U.S.—one of the brand's largest and fastest-growing markets globally.
"Despite having a successful presence in both locations for 20-plus years, we felt it was important to present a cohesive, stylistic vision throughout the brand's major markets," Anzani tells Business of Home. "It is important that we present a cohesive vision across our showrooms, as we continue to strengthen the Poliform brand image in the minds of architects, designers and consumers."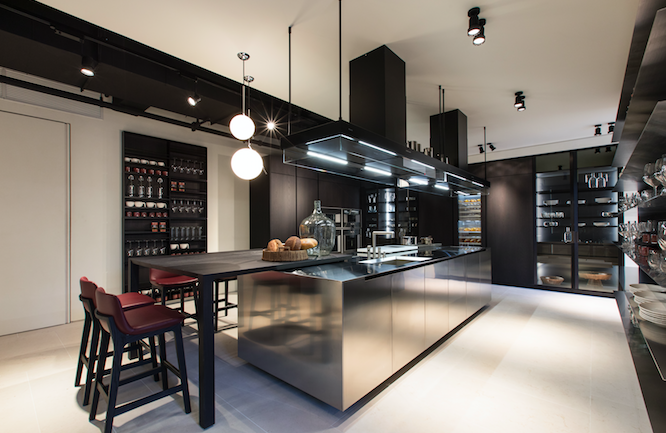 The new showroom designs were modeled after the brand's New York flagship, which opened in 2016. Creating an authentic feeling of home while introducing a cohesive rebrand was top of mind in the redesigns.
"We want visitors to feel at home in our showrooms, while presenting a variety of layouts, material, and finishes that speak to diverse spaces and uses," says Anzani. Take the Miami redesign, for instance, which shows the range of walk-in closet options by displaying a practical, discreet options steps away from a more spacious, luxurious option. "The spaces flow seamlessly together as if you are walking through a home, but present an opportunity to see how our systems can be customized for each individual need."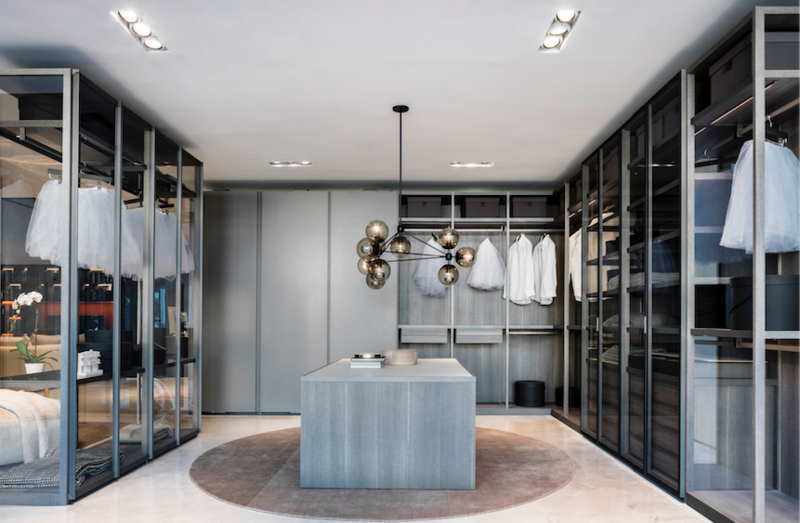 Yet even Anzani admits that a fresh redesign alone isn't enough to suffice in today's changing showroom landscape. "As the lifestyles have changed, and the pace of life becomes increasingly quicker, consumers and designers are also eager to see what's new and exciting in showrooms." Poliform's solution? "We restyle our spaces on a regular basis," she says, offering the addition of new products and presentation of new materials and finishes as examples.
Poliform's newly renovated showrooms are located in New York at the A&D Building and at the Miami Design District.