In the latest in our best-seller series, we take a look at what makes a product a top pick at Italian brand Poliform. The family-owned furniture brand's top piece is the Senzafine (Italian for "without end"), an innovative, custom walk-in closet developed in 1997.
Just how popular is it? Poliform produces an average of 300 Senzafine wardrobes per week (15,000 per year), topping out their production capacity. Last year, sales of the product increased 30 percent. Giovanni Anzani, managing director at Poliform, tells EAL why the Senzafine's popularity seems to be without end.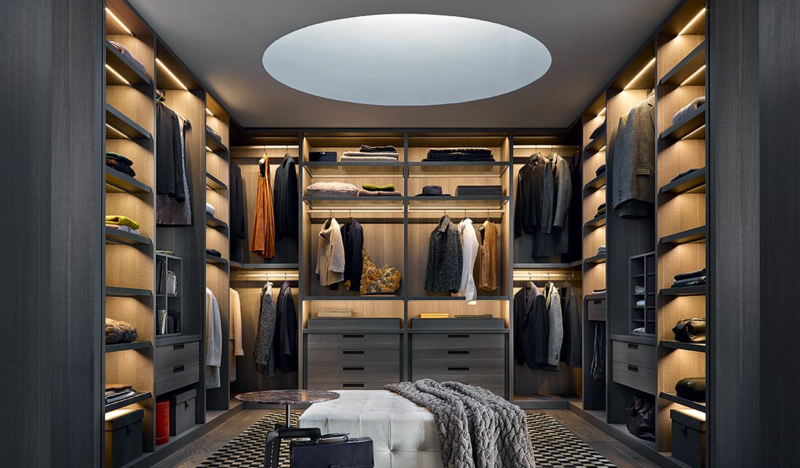 Why do you think this product has enjoyed such success?
Poliform was born as a company that produced bookcases, wardrobes and walk-in closets. At the end of the 1980s, Paolo Piva designed for Poliform the Io wardrobe, a project that represented a study on the containing concept. The wardrobe was made of modules that could be closed on themselves with very refined wooden details of the internal equipment, and was the first step to create the Senzafine system. ... Senzafine is the result of the pursuit of excellence, of an ambitious challenge: to create a piece of furniture with a contemporary modularity, suitable to any space.
[The] system proposes an advanced organization of the internal parts of the cabinets, where functionality and personal style [coincide]. [There's a] range of exclusive components—tools like a pull-down clothes bar and pull-out trousers hangers. ... The handles are available in a wide variety, from the smallest models to the more distinguishable vertical mounted handles.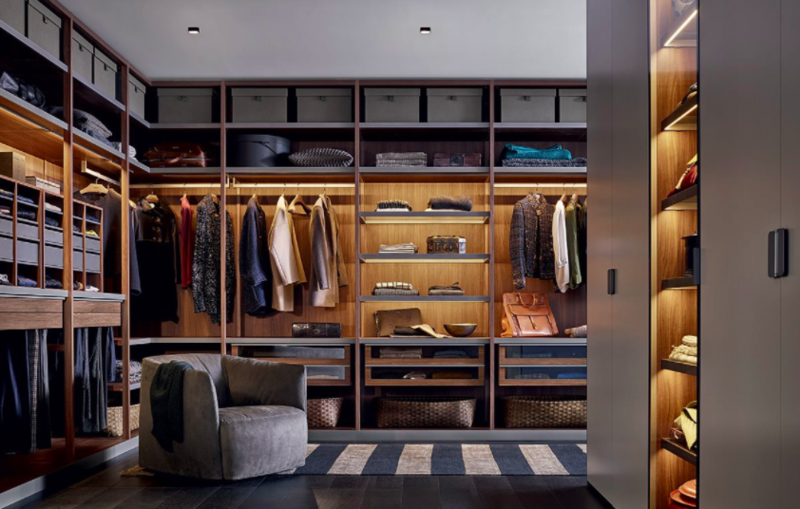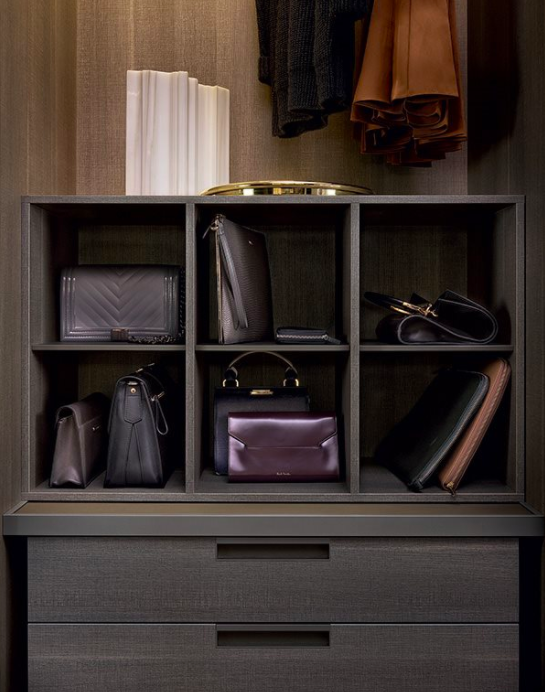 Is there a typical customer?
It depends on the location. Sometimes it is a private residential consumer, sometimes a designer or interior decorator. Regardless of type, we think anyone who buys Poliform is [a] sophisticated customer who loves Italian design and thinks that quality of living is a fundamental component of everyday life. We have always focused our stylistic and technological research on highly tangible projects aimed at guaranteeing the best possible quality to our end users.

Are there particular competitors for Senzafine? What does the product offer that others do not?
We don't focus on our competitors or on what they don't do; we just focus on our customers' needs and trying to give them exactly what they want. What makes each and every Poliform product an ambassador of Italian style is, above all, our creativity, the productive expertise inherited from the tradition of the world's finest furniture-producing cluster, and the specific, constantly upgraded technological know-how. All of these qualities are fundamental for a company like [ours] that is in constant contact with the demands on an international clientele.