One of New York's most beloved design charities has a new home. The Alpha Workshops, which has been providing decorative arts education and employment to individuals with disabilities or vulnerabilities since 1995, is now a part of The Jewish Board of Family and Children's Services, one of New York's largest nonprofits. The move is ultimately an expansion—it will make Alpha's services available to a wider group of at-risk individuals. There is, however, one significant contraction: founder Ken Wampler will be stepping down as executive director (he will serve as a consultant).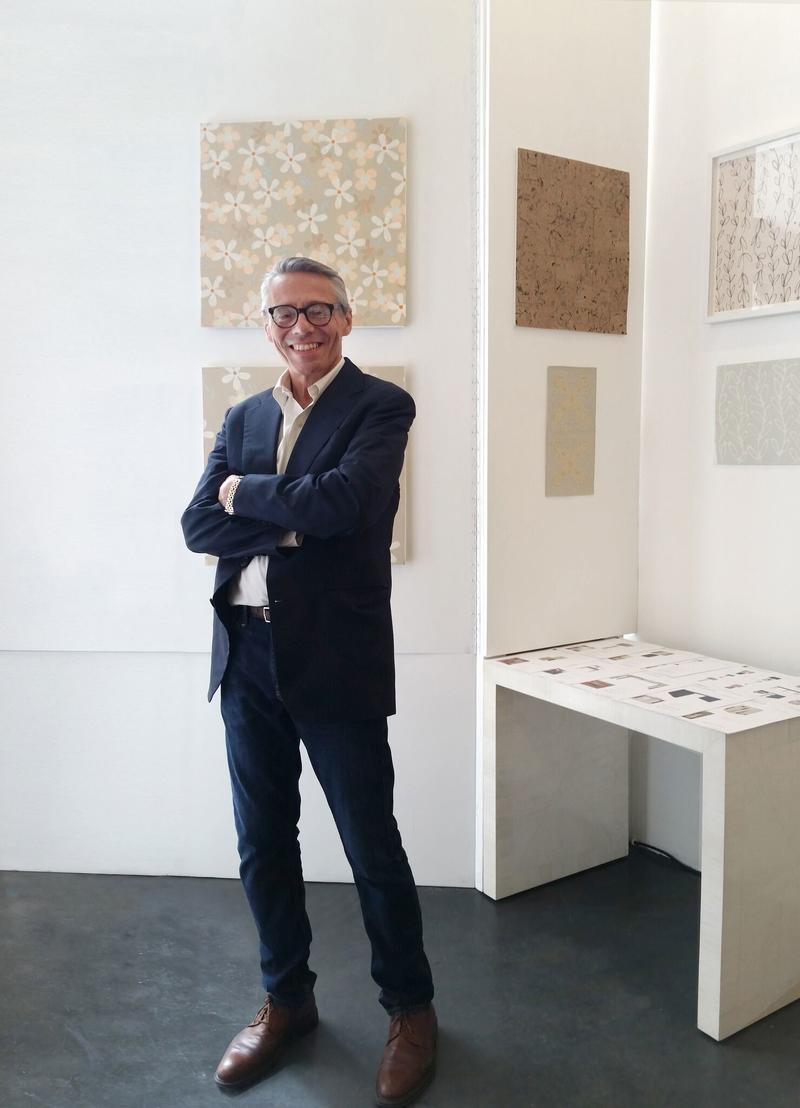 Emma Hollister-Colby; courtesy of Alpha Workshops
"As a leader, you always need to be thinking forward about the next generation," Wampler tells Business of Home. "I started Alpha 24 years ago. It was time to figure out a succession plan." He initially reached out to several arts nonprofits, but found them to be awkward fits. Many already had significant arts education programming, and weren't looking to expand. "What makes this so perfect is that we're nothing like each other and that makes us ideal collaborators," he says of the partnership with The Jewish Board.
Alpha is a clever hybrid of nonprofit and for-profit business models. Students receive free training in high-end craftsmanship and decorative arts, their creations are sold, and the proceeds are then funneled back into the organization. Founded at the height of the AIDS crisis to benefit the HIV-positive community, Alpha has slowly morphed over the years to reflect the changing realities of the disease. "Before the cocktail [of antiretroviral drugs], it was very different," says Wampler. "Week to week, you'd lose people. Now it's a different landscape—we're working with different communities, people with disabilities, LGBTQ youth—there are many who can benefit from what Alpha has to offer."
The Jewish Board, which offers a range of social services to more than 45,000 New Yorkers, gives Alpha a new pool of clients. It will also provide infrastructure and back office support, freeing the charity to focus on arts education. "We made it through several recessions, including a particularly nasty one," says Wampler. "The option of joining up with a larger organization that has more resources for the administrative side was very appealing."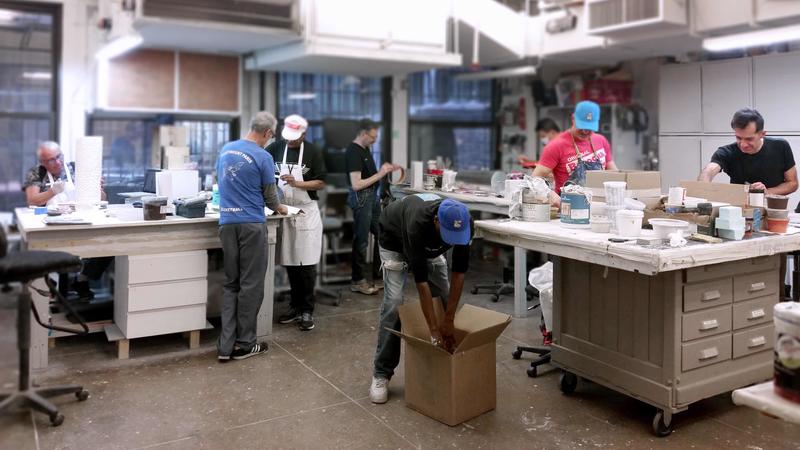 Emma Hollister-Colby; courtesy of Alpha Workshops
Wampler says Alpha fans in the design community likely won't notice much of a shift: "The quality of the products and the quality of education won't change. [The Jewish Board] liked Alpha as Alpha." So those who have fallen for the nonprofit's look-good, do-good effect need not worry—its work will continue to be sold in high-end showrooms nationwide, including Quintus Home in the Pacific Design Center, Studio K in the D&D Building, and Lorin Marsh in the New York Design Center.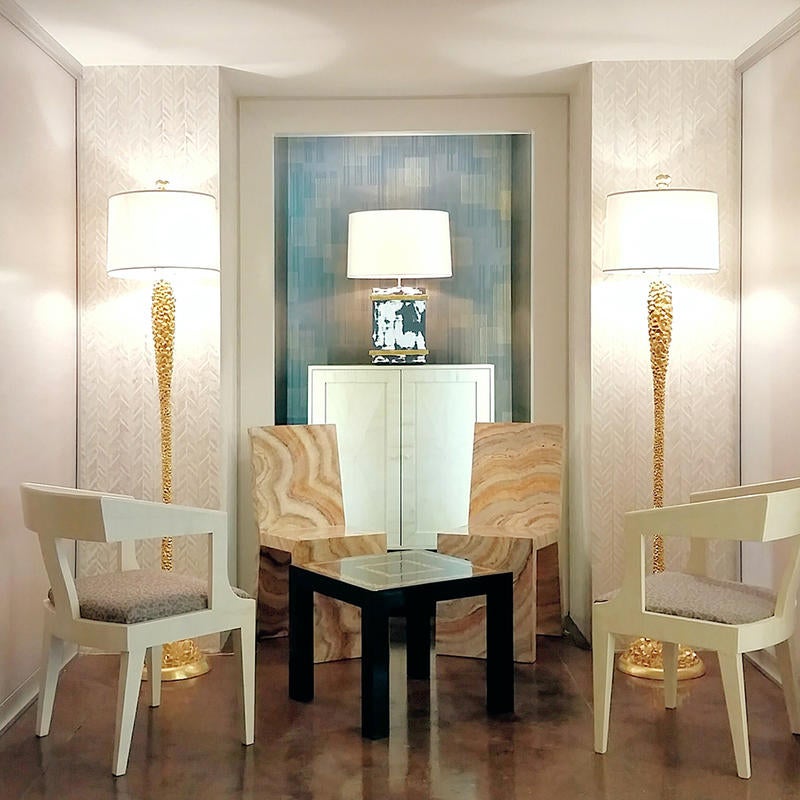 Emma Hollister-Colby; courtesy of Alpha Workshops
Designer Jamie Drake, a longtime Alpha supporter and current chair of its board of trustees, fondly recalls the first time he used an Alpha creation: "I fell in love with a hand-blocked wallcovering that looked like a more sophisticated potato print, and I used it in a client's elevator vestibule in The San Remo." Drake says he has bought Alpha ever since, relying on the company for Venetian plaster and a "rustle" finish the artisans create by applying twine and glaze to wooden surfaces. "It's good for clients who want something truly special. 'Bespoke' is an incredibly overused word, but here it's quite apt."
Wampler plans to use his newfound downtime to work on his own art and develop teaching materials for other nonprofits interested in a hybrid model. He looks forward to cheering on Alpha from the sidelines and sees a bright future for the organization. "As the world gets increasingly technological, people are going to crave handmade more and more," says Wampler. "And it really does change someone's life to make beautiful things."