This week in design, all-women co-working space The Wing's former headquarters in New York is on the market—and prospective buyers may be interested to know that the seller is willing to throw the space's furniture (a fan favorite among millennial admirers, selected by designer Chiara de Rege) in with the sale. Stay in the know with our weekly roundup of headlines, launches, events, recommended reading and more.
Business News
Mortgage rates are back on the rise after a brief dip. As of last week, rates increased to 6.65 percent (from 6.09 percent in early February), sending home buyer applications to their lowest level in 28 years, The Wall Street Journal reports. While the past year was a turbulent one for the housing market, now a "stronger-than-expected" economic rebound means the Federal Reserve is back to its strategy of raising short-term interest rates to keep inflation at bay. The shift adds pressure to the housing market ahead of the spring season—the most important time of year for the sector, with 40 percent of existing-home sales typically occurring from March through June—and could curb consumer spending across the home industry.
Kravet acquired the Thomasville, North Carolina–based home furnishings company Tomlinson/Erwin-Lambeth, Home News Now reports—the terms of the deal were not disclosed. The sale includes Tomlinson sister companies Directional and Carter, as well as the company's 135,000-square-foot factory in Thomasville, which employs nearly 100 workers and has produced upholstery for Kravet for years. Kravet did not purchase the brand's High Point showroom, which was instead sold to Bloomington, Indiana–based furniture company ETC For the Home. Following the acquisition, Tomlinson will be known as Tomlinson Companies, and current president and CEO Rod Lambeth will remain in his current role.
Tiffany & Co. named Lauren Santo Domingo—co-founder and chief brand officer of luxury fashion platform Moda Operandi—as its first-ever artistic director for the home category, Women's Wear Daily reports. Santo Domingo started working in partnership with Tiffany's homeware design and production team in an advisory role in fall 2020, building off of her experience developing Moda Operandi's home category and private label Moda Domus. Her first collection for Tiffany will debut in April in coordination with the brand's Fifth Avenue flagship renovation reveal.
Unilever, the parent company of luxury cleaning supply operation The Laundress, is requesting that a federal court dismiss legal claims filed after a potential bacteria exposure led to a companywide recall late last year, ModernRetail reports. In a pair of motions filed last week in response to class-action suits filed by customers, the company argued that plaintiffs incorrectly accused The Laundress of false advertising violations, and that people who bought its products but didn't suffer any injury would still receive a refund, rendering their claims moot. Media representatives for The Laundress did not return requests from ModernRetail about the lawsuit, the status of the refund process or how exactly the bacteria exposure occurred.
The U.S. furniture manufacturing industry shrunk for the 10th month in a row in February, Designers Today reports. According to the Institute for Supply Management's latest report, new orders and production declined in February, though not as drastically as in January. The report also included a few bright spots: The furniture industry reported an increase in employment in February (compared to a decline the month before), as well as a fifth straight monthly increase in supplier delivery speeds and a decrease in the price of raw materials, all of which supports the institute's projection of a stronger overall manufacturing performance coming in the second half of the year.
Austin-based AR Design Innovations is suing Florida-based company City Furniture for alleged patent infringement of a 3D interior design system filed in October 2003 and acquired by ARDI in April 2020, Home News Now reports. Both City Furniture and an attorney for ARDI declined HNN's request for comment. The action is the latest litigation ARDI has taken against home furnishings businesses—starting in May 2020, the company has filed similar complaints against major design players including Ashley, Ethan Allen, Wayfair and Ikea, all of which have been settled.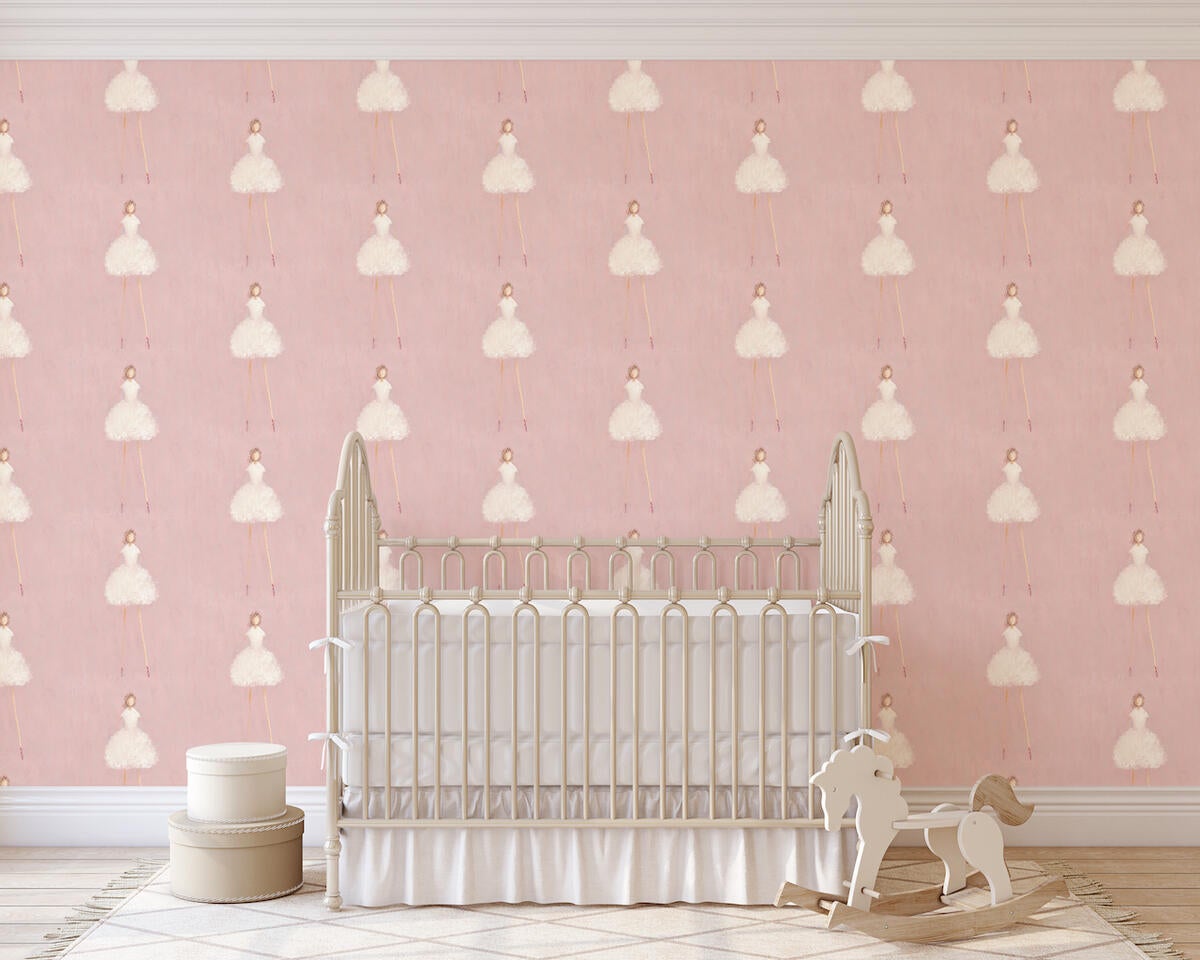 Courtesy of Relativity Textiles
Launches & Collaborations
New York's Galerie56 has debuted an exhibition of drawings by multidisciplinary Italian artist Gaetano Pesce. On view through May 8, the show includes collections of drawings of existing architecture and unrealized spaces, along with several of Pesce's most iconic designs.
Chicago-based company Relativity Textiles has debuted its first artist collaboration as part of a new initiative called Relativity Collective—a series designed to empower female creatives to explore new mediums. For the partnership, the brand tapped artist René Romero Schuler for a collection of wallcoverings and fabrics imbued with motifs that invoke her own interest in femininity and the human condition.
1stDibs has partnered with the Female Design Council to highlight female sellers in honor of Women's History Month. For the entirety of March, the site will spotlight FDC members' products, from Canadian artist Lauren Goodman's salvaged metal table to Los Angeles–based sculptor Beverly Morrison's ceramic vessel.
Recommended Reading
Since 2020, three sofas designed by icons of Italian midcentury modernism—Tobia Scarpa, Mario Bellini and Gaetano Pesce—were each reissued by manufacturers, despite all having previously been out of production since at least 1995. As Alice Newell-Hanson reports for T Magazine, the sofas' return to the spotlight was spurred by a sudden spike in fanfare from collectors and interior designers, whose desire for the pieces' outsize proportions, comfortable structures and radical shapes may prove that they deserve to regain their place as enduring symbols of good design.
During the pandemic, foreign homebuyers deserted the American market, sending the volume of purchases by international buyers in the U.S. to its lowest level since 2009. Now, with COVID restrictions lifted and travel habits returning to pre-pandemic years, that trend is reversing. As Katherine Clarke reports for The Wall Street Journal, real estate professionals across the country are noticing an influx of overseas buyers returning to the U.S. market—a welcome shift that comes as rising interest rates and recession fears have kept local markets relatively quiet.
For centuries, the Notre Dame cathedral in Paris was known for a memorable soundscape that writer Victor Hugo remarked was "fraught with such benediction and such majesty, that [it] soothed this ailing soul." In 2019, after a fire engulfed the structure and tore three massive holes in its vaulted ceilings, re-creating those awe-inspiring sounds became part of the challenge of repairing the historic space. As Madeleine Schwartz reports for The New York Times Magazine, a team of researchers have embarked on a multipart process of aural restoration—at one point by driving a makeshift microphone-enabled robot through the burned structure to take acoustical measurements; later by tracking down the works of a 12th century composer to test how the space's acoustics sounded throughout history; and finally by surveying present and past users of the cathedral—all in service of deciding how the future Notre Dame should sound.
Cue the Applause
The International Interior Design Association's New York Chapter announced the winners of the second annual Hazel Siegel Scholarship. The three recipients of this year's awards—Ashima Yadav of Parsons School of Design, Joseph Olivieri of New York Institute of Technology and Teresa Uhl of Rochester Institute of Technology—received an all-expense paid trip to the IIDA Texas Oklahoma Chapter's SHIFT Student Conference in downtown Dallas, and will continue to receive support from IIDA New York in their future academic endeavors.
In Memoriam
John Stein, founder of sustainable design materials business Kirei, passed away. Stein founded Kirei more than 20 years ago with the goal of producing design products in an environmentally positive way. Spending his early career as a copywriter and a travel lover, Klein carefully chose the name Kirei—in Japanese, the word translates to "beautiful, clean and pure." Over the years, Stein oversaw the business's ascendance into an industry leader in acoustic products and remained on after its acquisition by parent company Carnegie in 2022. "John was a visionary in our industry," said Carnegie CEO Gordon Boggis in a statement. "It is that passion to always do good for our planet while delivering a great experience for our clients that we'll preserve as John's lasting legacy."
Rafael Viñoly, a Uruguay-born architect whose New York studio was responsible for a prolific number of major buildings, passed away last week at the age of 78, The New York Times reports. Born in Montevideo, Uruguay, Viñoly went on to study architecture in Argentina before emigrating to the U.S. in the late 1970s. In the years that followed, his eponymous firm completed nearly a dozen major projects across all five of the city's boroughs—most notably, the polarizing Midtown supertall condo 432 Park Avenue, one of the first to feature on Billionaires' Row. Beyond New York, Viñoly left his mark on skylines worldwide, designing London's 20 Fenchurch Street tower (known as the Walkie Talkie) and major metropolitan convention centers from Pittsburgh to Boston, as well as smaller projects like a police station in Staten Island and the Brooklyn Children's Museum. He is survived by his wife, Diana; his stepsons, Nicolas and Lucas Michael; a granddaughter and three step-grandchildren.
Homepage image: New York's Galerie56 has debuted an exhibition of drawings by multidisciplinary Italian artist Gaetano Pesce | Olympia Shannon