A perfect fall getaway for the design crowd? Heritage craftsman brand THOS. MOSER may have just the answer. Since 2007, the wooden furniture manufacturer has welcomed customers into its Freeport, Maine–based factory to work alongside its expert cabinetmakers.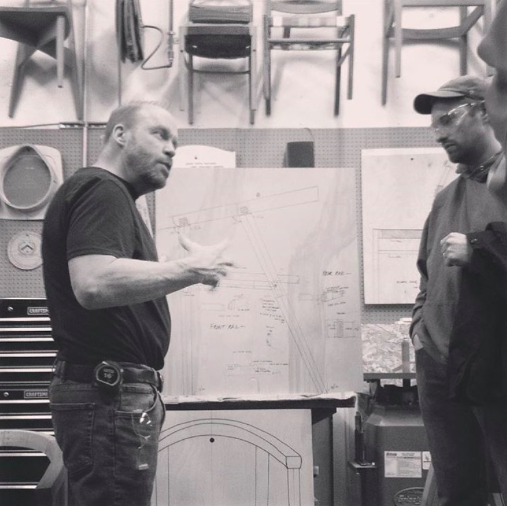 Following an equipment safety training, attendees of the Customer in Residence (CIR) program get to build their choice of product from the Thos. Moser collection, all while learning the methods of joinery, shaping solid wood and how to exude luster from the natural material. The weeklong program, which is offered once a month from April to October, also includes tours of the original Thos. Moser studio, a special product signing ceremony and a stay at Freeport's historic HARRASEEKET INN. EAL caught up with Steve Wyman, CIR program manager, to learn how the one-of-a-kind experience has influenced the brand.
How did the Customer in Residence program first come about?
It all started when we had a long-standing customer ask if he could spend his vacation "interning" in our shop and learning how to make something special with his own two hands. It was an unusual request, but we said why not and set him up with a cabinetmaker from the shop and let them work side by side for about a week or so. It was such a great experience that he encouraged us to develop it into a program so we could offer the opportunity to others.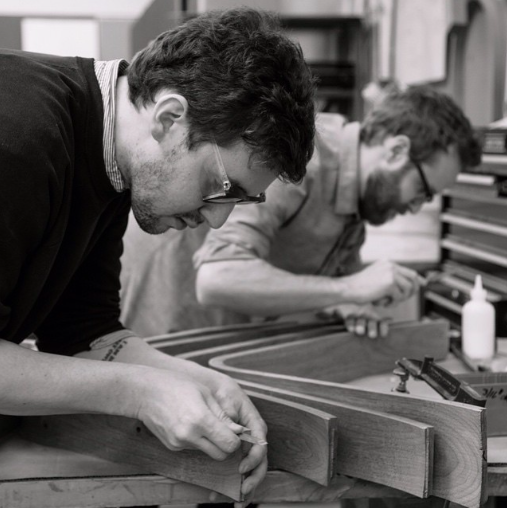 Why is the program so important to Thos. Moser?
There are many layers to how CIR is important to our company, the first and foremost of which is creating a deeper connection between us and our customers by creating an experience that cannot be duplicated. Based on the feedback of past participants, we seem to be achieving this goal. This program also allows us to get closer to our roots as woodworkers by sharing the nuances of a craft that could otherwise be lost if not passed along. And of course, there is the "halo effect" that will come from the participants themselves after they leave our shop and share their experiences with their friends, families and colleagues.
How does the program continue to evolve?
We are constantly evaluating the program and considering ways to improve or expand the program in some way. As a relatively small furniture-making venture that has a healthy backlog of customer projects to build, it has been no small task figuring out how to commit five of our most experienced cabinetmakers (not to mention a team of folks from various departments to support them) to this program without impacting those commitments. At the end of the day, we still have a responsibility to take care of the needs of our customers who have ordered from us first. For that reason, we haven't yet decided whether to expand the number of sessions that we will offer next year.