Wallpaper and textile artist Kellie Menendez gives back where she takes inspiration. For the founder of San Francisco–based studio Half Full, the natural world is a wellspring that feeds her contemporary home designs.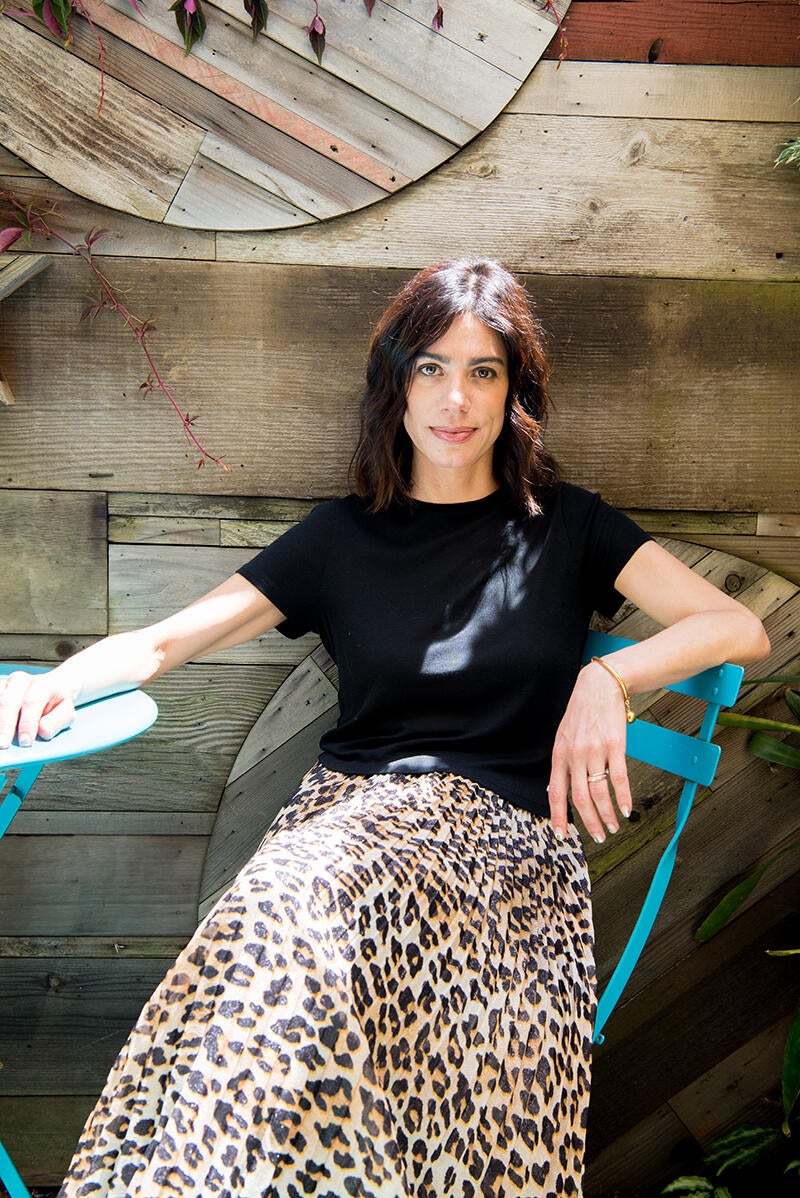 Prior to launching Half Full, Menendez worked in marketing after studying fine art and illustration as an undergrad—the common denominator being storytelling. In 2014 Menendez was remodeling her family home in Sonoma County, a process that reinvigorated her creative streak. "I thought, you know, 'I went to art school, I'm an illustrator,'" she tells Business of Home. "I was really motivated to do it. Looking at textile designers [like William] Morris and traditional illustrators like Audubon, I was inspired. Then I just started making art."
Over the next month, Menendez developed nature-inspired patterns, compiling preliminary sketches and concept art by day and researching Bay Area wallpaper printers at night. By 2015, she had launched Half Full studio as a hand-drawn wallcoverings and textiles company, named to evoke a positive mindset. The studio's website went live a year later with her first designs, including Franz, a wallpaper inspired by the wildlife found in the Franz Valley region of California.
In the fall of 2017, Menendez and her family lost their home to the North Bay Fires that ravaged greater Sonoma County. In the wake of the devastation, she donated proceeds from her first print to the Sonoma County Wildlife Rescue. "Franz was the first pattern I launched, and it was inspired by that house," she says. "After the fire, the concept of creating patterns that give back, [of] focusing on themes of endangered, wild elements, [emerged]." Ever since, 15 percent of the proceeds from Half Full's "patterns with purpose"—Elephant, Holly and Simone—go to one of four nonprofits that support either wildlife or human rights.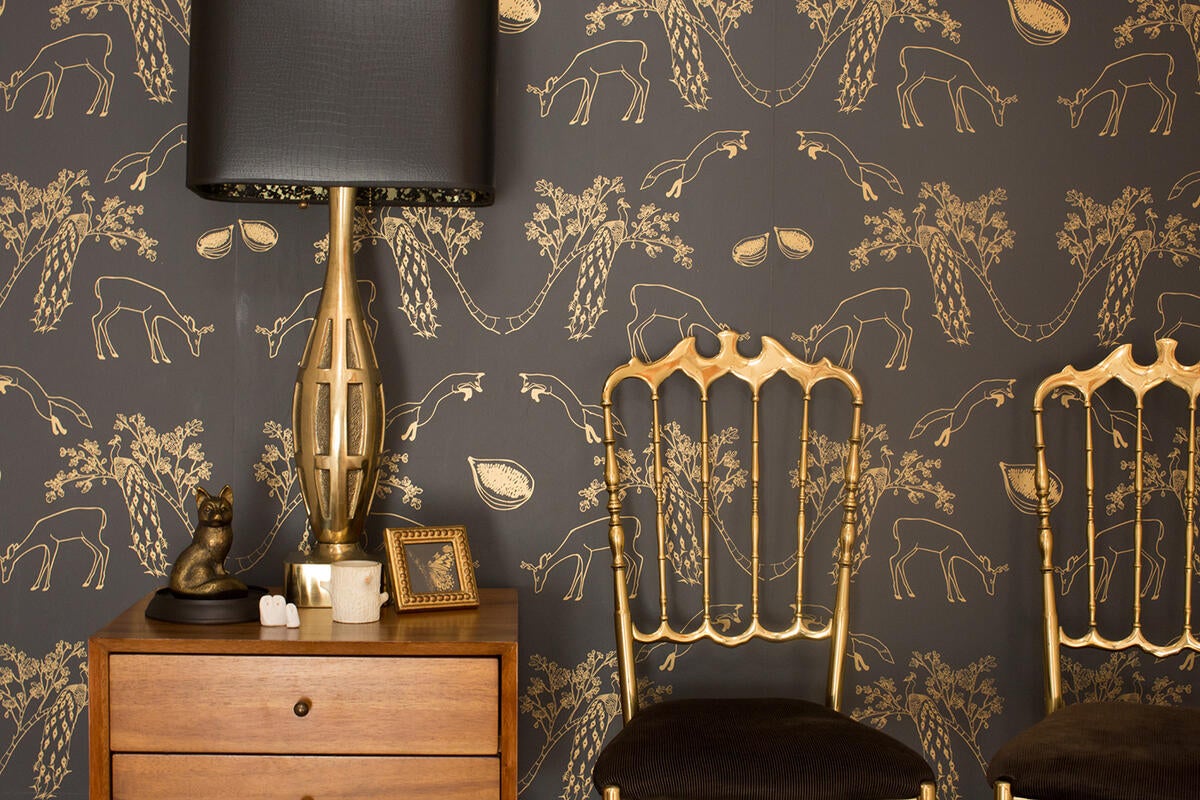 Menendez's rhythmic patterns use motifs from the natural world, incorporating both plants and animals into high-end wallpapers and textiles. "We grew up with a lot of animals, so I've always had a strong affinity [for] looking at them, drawing them," she says. Whether her subject is seabirds amid bubbles of ocean foam or the time-worn grid of an elephant's hide, Menendez's designs introduce an artistic touch to the walls or pillows they cover, often finished with a featherlight touch of gold. In line with her wildlife-conscious designs, Menendez has always kept production local, working with like-minded fabricators to minimize her business's carbon impact.
Menendez's wallpapers, textiles and pillows are available for purchase through her website, but from the outset, she has sought showroom representation to reach designers. She found that showrooms offered a support network that gave Half Full a boost early on. "In the beginning, I had a tiny space in the San Francisco Design Center, and the community is really strong here," says Menendez. "They really helped me—they introduced me to people and helped me get press and photos." Fast-forward to today, and Half Full's range of wallpapers and textiles are sold through showrooms in West Hollywood, Denver, New Orleans, Chicago and New York.
Although Menendez looks forward to continued growth—she's planning to introduce wall murals into Half Full's assortment in the future—her company's mission-driven ethos won't change. "The patterns I've made are inspired by people and places," she says. "And I want to continue to give back to nature and people."
To learn more about Kellie Menendez, visit her website or follow her on Instagram.
Homepage image: Wallpaper and textile artist Kellie Menendez begins every design with a handdrawn pattern | Amal B Photography