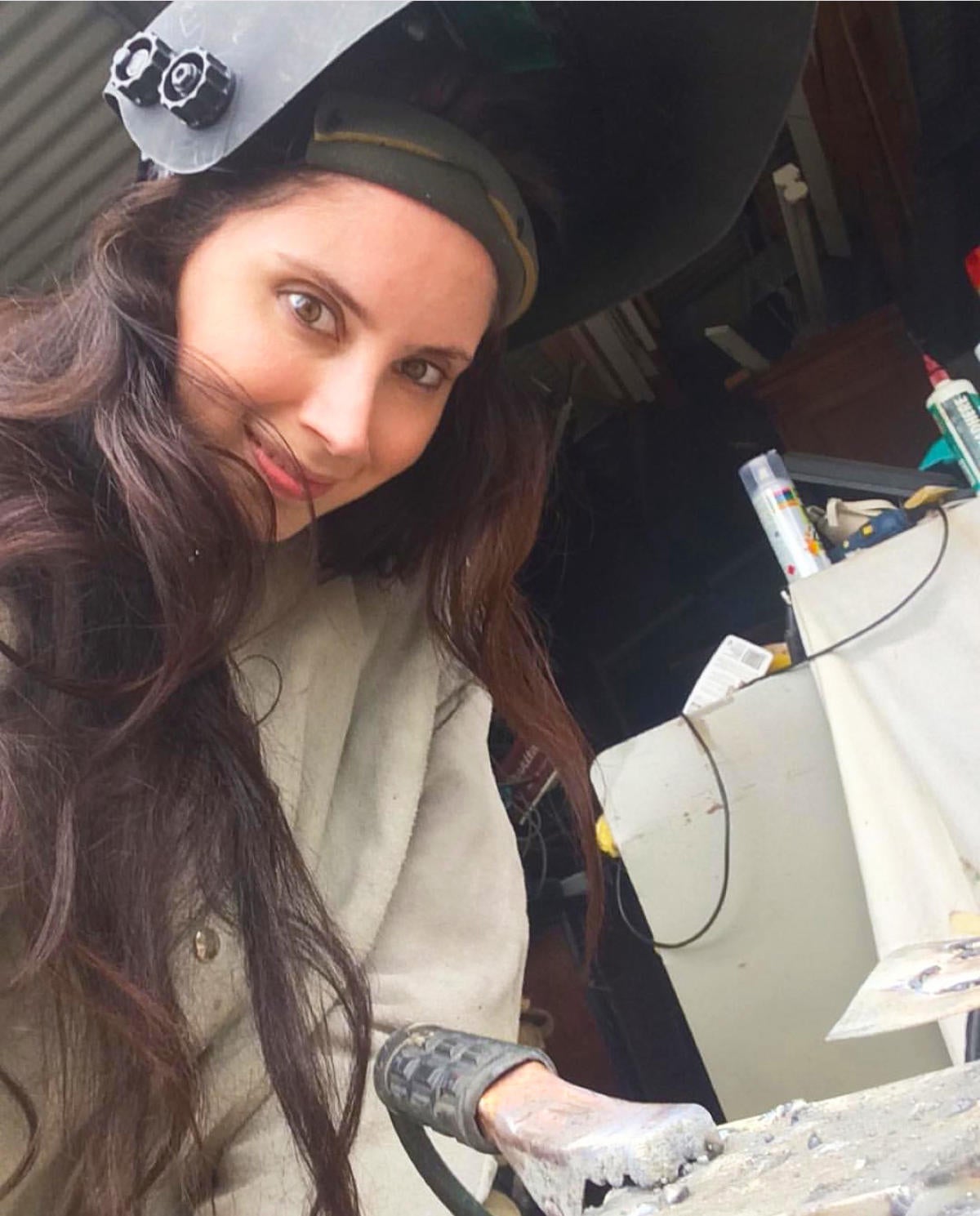 While some artists draw inspiration from the landscape or the physical world surrounding them, Sahara Novotna finds motivation in the zeitgeist. "One of the beauties of being an artist is having the ability to create social commentary in both attractive and subversive ways," she tells Business of Home. "I want to make objects that allow people to think more critically, while also giving them aesthetic pleasure."
Growing up in Sydney, Novotna was introduced to classical art at a young age. "I was raised by extremely creative Middle-Eastern and European parents," she says. "By the time I was a teenager, I was a working artist—a children's book illustrator—and went on to study art, law and psychology in college, where I learned techniques ranging from painting to glassblowing to mold-making."
After graduating from Australian National University, she embarked on a career as a practicing lawyer before reverting to her creative roots in tandem with a move to Los Angeles. In 2013, she opened her fine art studio in Hollywood—with a focus on sculpture and multimedia works—and now boasts a slew of hip celebrity fans such as A$AP Rocky. "My work includes a multitude of materials, but some of my go-tos include cast resin, historic paper objects, neons, metals and paint," she says.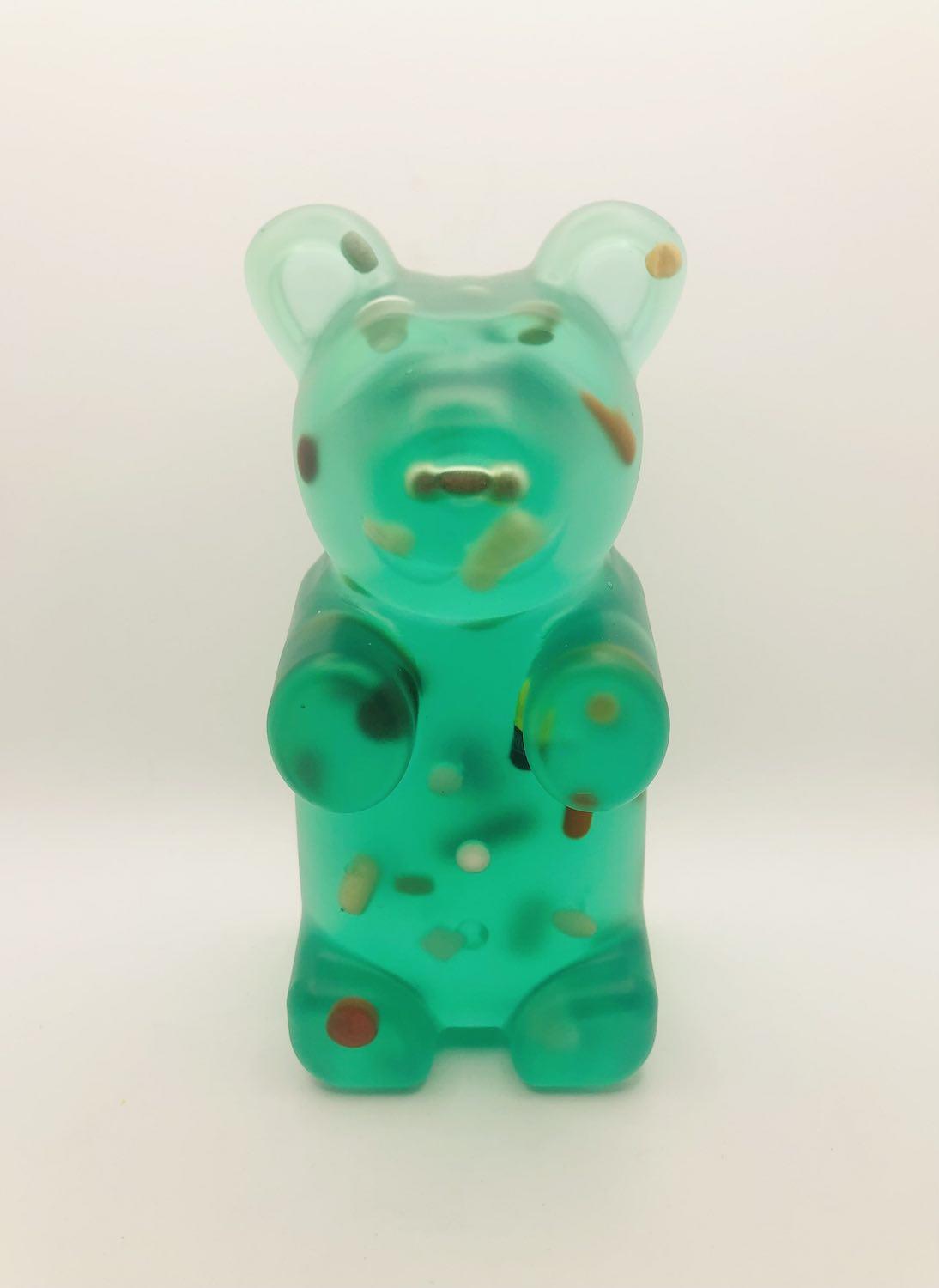 Courtesy of Sahara Novotna
Novotna describes her artwork as "thematic"—referencing everything from the state of the global community to the economy and popular culture. "I am inspired in the moment by a flash of an idea, a quip; something I see or think that triggers an original idea," she says. "Then I find the appropriate materials to best create the idea. I am bound to no singular process, rather to the best process for manifesting my current idea."
In addition to an array of mixed-media works, Novotna also designs sculptural objects—including large-scale resin gummy bears filled with cash, pills and crypto coins—that moonlight as characterful home decor accents. "The gummy bear series began as a social commentary on the prescription drug epidemic and has since become a way to address all kinds of controversial or socially relevant issues within a cute and relatable form," she says. "Their familiarity and link to childhood nostalgia have led them to become a collector's item—they've been featured in a volume of television shows [including The Consultant on Amazon Prime] and movies as a tabletop art."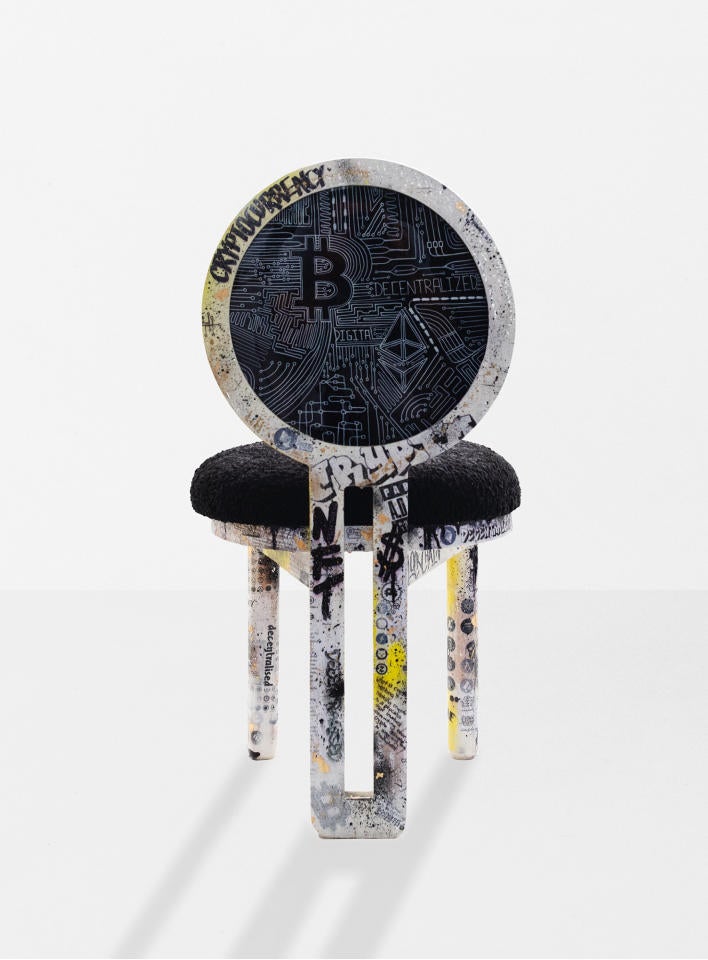 Courtesy of Nathan Anthony
In April, Novotna was tapped by Nathan Anthony Furniture to create a cryptocurrency-inspired capsule collection called ÆTHR. Designed in collaboration with the brand's creative director, Tina Nicole, the line includes hand-made dining chairs clad in 24 karat gold bitcoins, shredded $100 bills, gold lead and graffiti paint—with the purchase of each physical piece connected to an NFT sold through the OpenSea marketplace. "We wanted to incorporate original hand-made art into high-end furnishings and play with themes that already existed in my aesthetic, such as resin-casting and crypto-based [concepts], and come up with something truly unique," she says. "My art style translated much more effortlessly to furniture design than I had ever imagined."
Looking ahead, Novotna hopes to open a community art center to provide young aspiring artists with a creative outlet. "I began informally pursuing that avenue at my studio in Hollywood, where we would host teens who wanted to try painting, photography, graffiti, etc.," she says. "My mission is to bring beauty into our often too-dark world, all the while having fun and leading an eventful life."
If you want to learn more about Sahara Novotna, visit her website or follow her on Instagram.
Homepage photo: Sahara Novotna with the ÆTHR Crypto Graffiti chair she designed in collaboration with Tina Nicole for Nathan Anthony | Devin Stinson