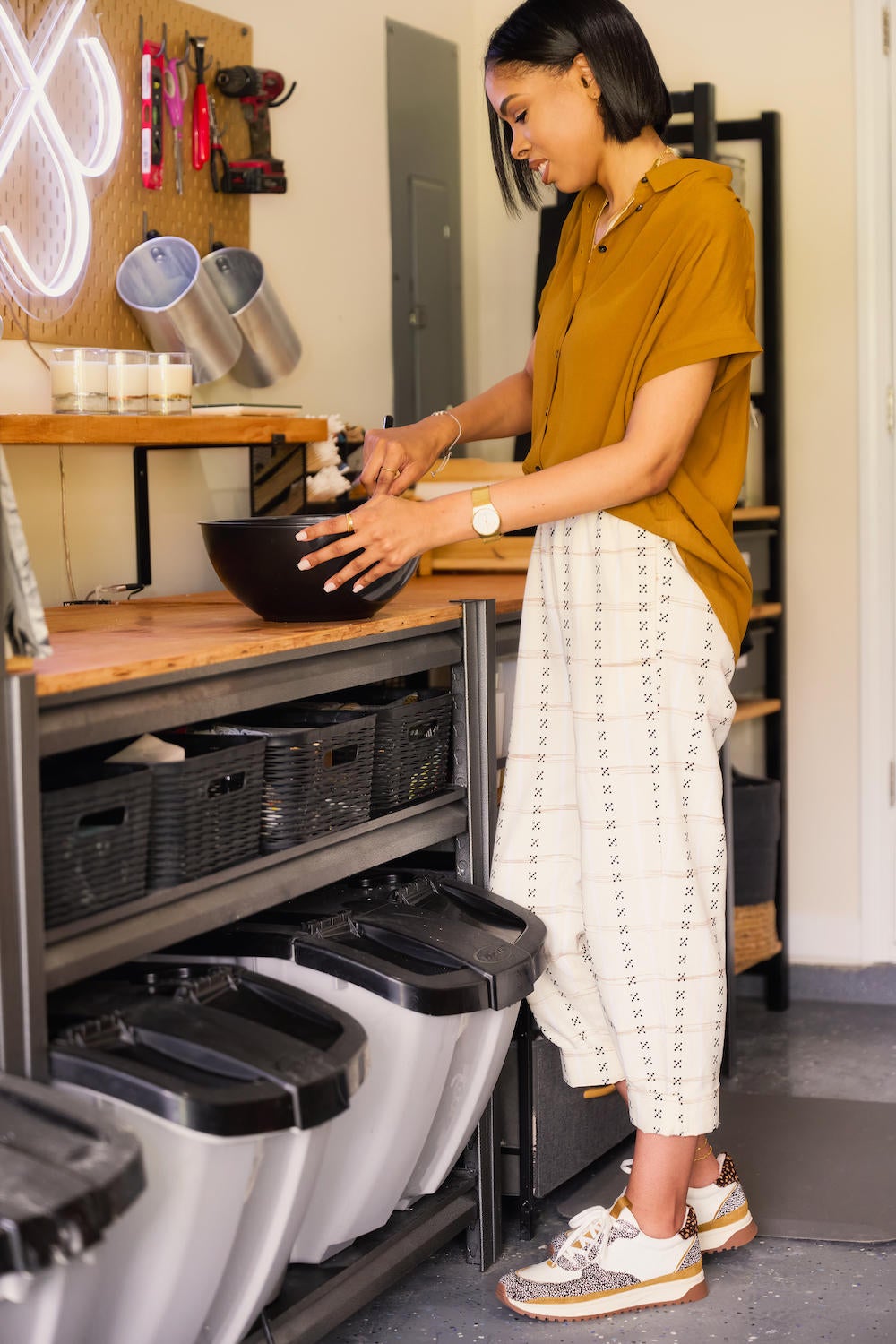 Courtesy of Perpetual Bliss
When it comes to mediums, candle and home accessories designer Erin Carter likes to keep an open mind. The Atlanta-based founder of Perpetual Bliss uses unexpected materials—think gold, marble and (gasp!) concrete—to create truly one-of-a-kind decor pieces. "Our items are designed to complement the things in life that bring you the most joy," she tells Business of Home. "Whether it's a housewarming for your first home or a quiet night in with that special someone."
Born and raised in Georgia, Carter first began experimenting with arts and crafts as a child. However, it wasn't until the pandemic hit in 2020—and her career as a retail design executive came to an abrupt halt—that she was inspired to revisit some of her favorite childhood pastimes. "I began making coasters, trays and candles with a bag of concrete I picked up from The Home Depot," she says. "It all started out as a creative release."
As weeks turned into months of sheltering in place, Carter says friends and family encouraged her to start selling her handcrafted housewares on Etsy to gauge public interest while generating income. "They thought others might appreciate the items I created," she explains. "Since my background is in retail design, the transition felt natural."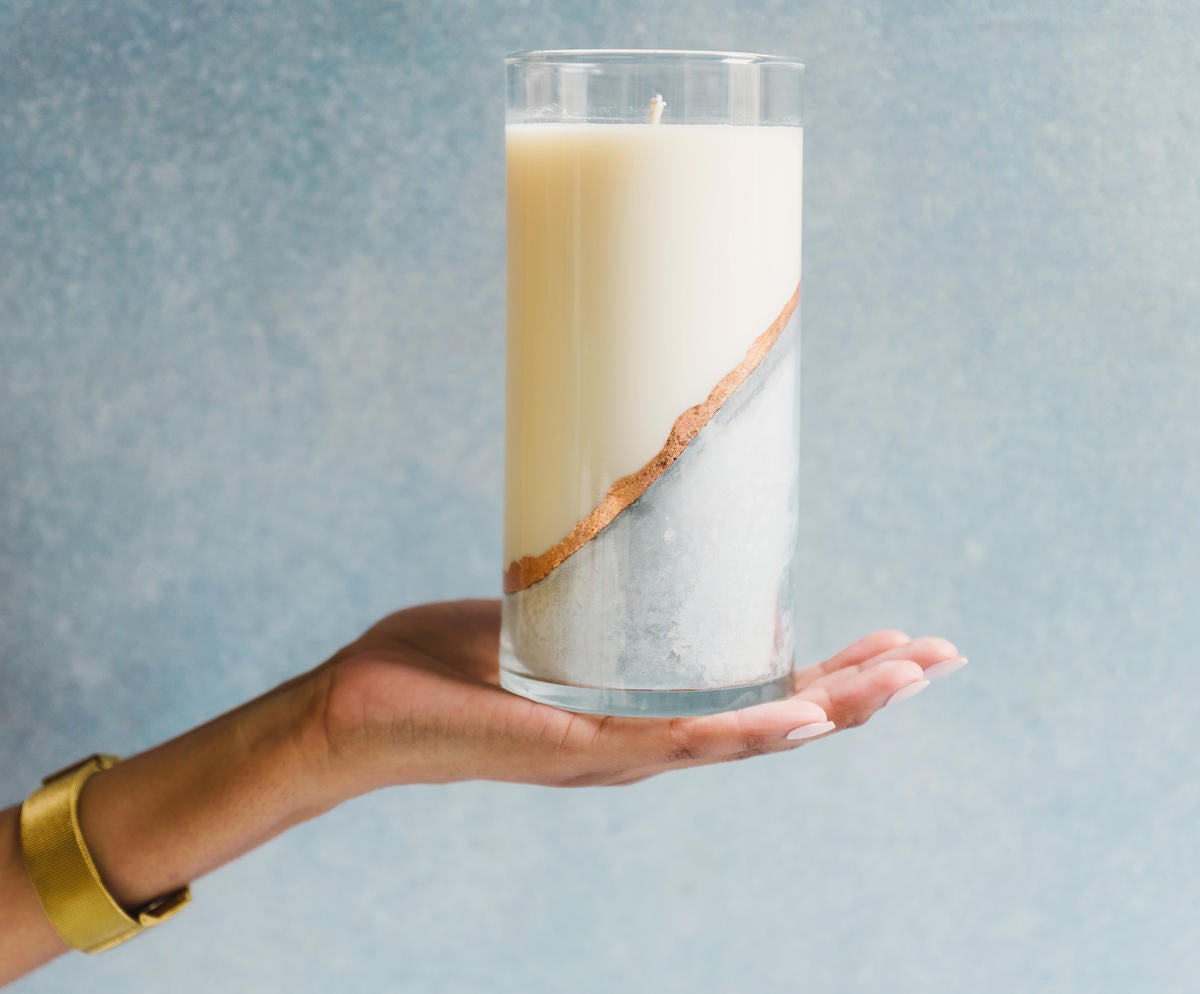 Courtesy of Perpetual Bliss
In July 2020, she officially launched Perpetual Bliss, offering a bespoke line of candles and vessels crafted from seemingly disparate materials. "The way I choose and blend raw materials has more to do with how different they are from each other than how well they go together," she says. "Juxtaposing industrial and luxe elements, such as concrete and metallic foil, or concrete and marble, is the overall aesthetic."
Carter's outside-the-box approach includes more than just her choice of materials. Instead of turning to traditional candle designs for inspiration, she often considers runway trends when crafting her signature concrete and soy-wax creations. "Fashion drives most of my work," she says. "Adding gold hoops to an otherwise simple outfit translates to me adding gold foil to a candle design; like jewelry, it instantly elevates it from ordinary to luxe."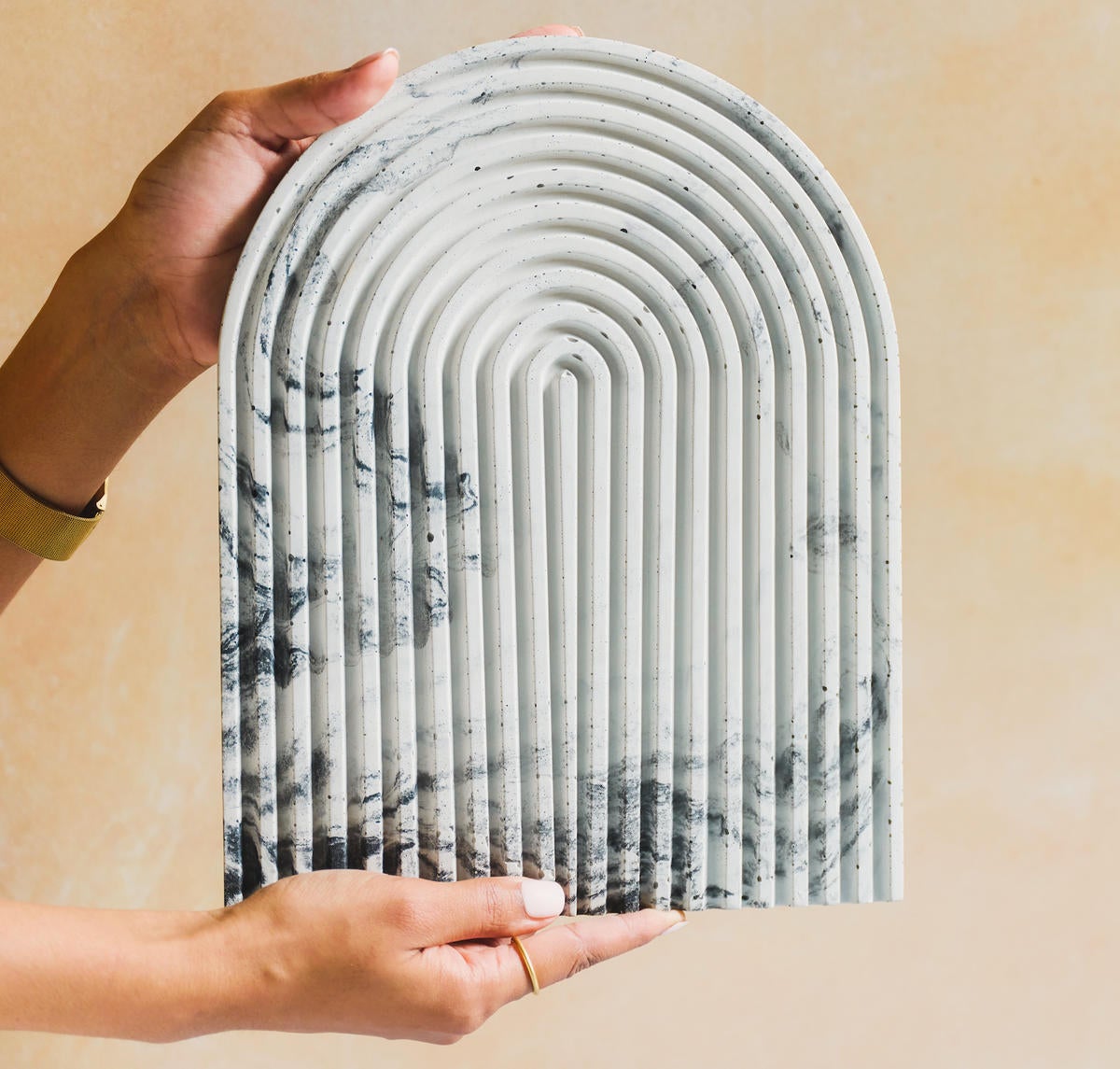 Courtesy of Perpetual Bliss
For her latest collection, a handmade line of bowls and trays called Equinox, Carter poured concrete into ribbed molds and used an intricate marbling technique to forge a lavish, veinlike effect. "Since the marbling is done by hand, each piece is truly unique," she says.
In addition to the bestselling signature series, Carter offers an assortment of minimalist-minded scented candles crafted with organic fragrance oils like eucalyptus and lavender, as well as the sculptural Bubble Candle, which features a built-in concrete base. "I plan to keep expanding on my product offerings," she says. "In 10 years, I'd love for Perpetual Bliss to be a recognized brand and in the position to offer employment opportunities in my community."
To learn more about Erin Carter and Perpetual Bliss, visit their website or follow them on Instagram.
Homepage photo: Erin Carter at work inside her Atlanta studio | Courtesy of Perpetual Bliss