The bathroom has always been a place reserved for wellness and relaxation, an idea that the bath industry both stokes and advances with every new product innovation. Amenities like soaking tubs, towel warmers, heated floors and high-tech bidets have all reinforced the concept that the bathroom can facilitate self-care as no other room can.
While some brands are using that notion to target the high-end market, a growing number of bath companies have realized over the past few years that there's a huge sector of the market that falls somewhere between those who are content with an occasional bath bomb and those who can afford to install a steam shower. It's that customer whom brands are hoping to woo with infusion showerheads, a device that imbues an ordinary shower stream with aromatherapy and even, in some cases, vitamins and supplements. Water alone, it seems, just doesn't cut it anymore.
"We had a ton of research that suggested that people were looking for better and more relaxing, more spalike environments in their bathrooms," says Stephanie Krickeberg, the associate director of marketing at Sprig, a new wellness brand backed by Kohler, which sells its own shower infusion device. "For a lot of us, the shower is the only place where we get any alone time. We were looking for a way to leverage that, and thought, 'What if we change the nature of water itself?'" A couple years of product development later and the company has launched Sprig, which is now available for preorder alongside home fragrance and personal care products. "There are a lot of opportunities in this space—aromatherapy, skin care, fragrance," says Krickeberg.
Since first appearing on the market a few years back, a number of these aromatherapy-spouting fixtures have trickled out, from large companies like Moen to DTC showerhead disruptor Hai to obscure beauty brands with names like Aroma Sense and Vitaclean (the latter of whose aromatherapy pods are emblazoned with girlboss-style mantras like "You are radiant" or "Wake up, bo$$ up").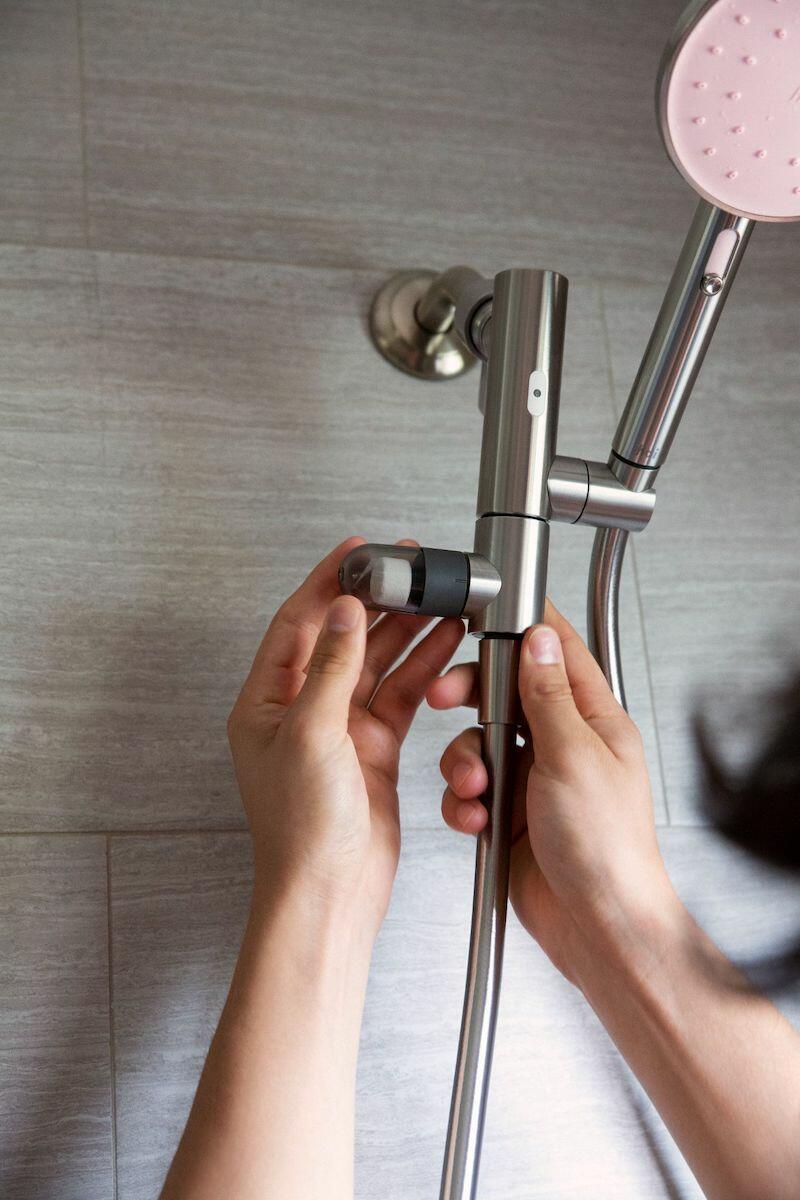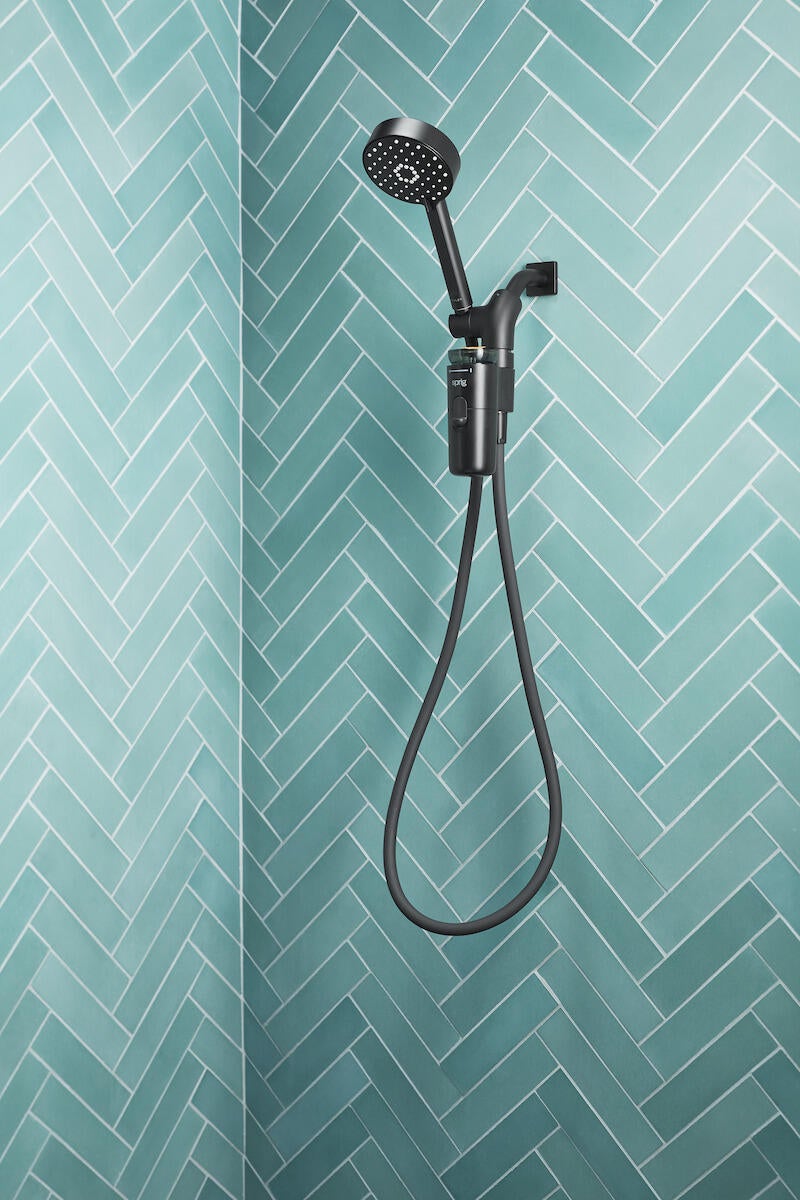 The aromatherapy blends themselves vary from brand to brand, but the marketing language is generally similar, alternately promising to energize or relax depending on the chosen infusion blend. Some brands go further, alluding to the potential for fuller hair and clearer skin. No matter the brand, the descriptions are peppered with words like "invigorate" and "replenish." The mixtures are largely made up of essential oils, though some brands, like Hai and Vitaclean, include additional supplements.
"While essential oils have many documented benefits, we realized we could do more," says Leah Stigile, the co-founder of Hai, which introduced an infusion device and a collection of three infusion tablets as a companion to its showerhead in January. "In our Repair tablet, for example, we added magnesium, something that athletes often use in the form of Epsom salts. It's great for post-workout. We wanted to push the idea of what a shower can do."
Allowing people to shop a la carte rather than forcing them to purchase and replace entire systems means these brands can attract a wider range of consumers with mid-market budgets. The Hai infusion attachment, which is compatible with any hand shower, costs $49, while a 16-pack of single-use tablets retails for $30. If you want Hai's showerhead plus the device, it's $224. Sprig's wall-mounted showerhead device is $139 to $149 depending on the colorway and the hand shower compatible device starts at $189. Pods are $24 each and last for about eight uses.
The attainable price point is working so far—Stigile says that when Hai dropped its Fuse product in January, it sold out in 24 hours, and the brand only recently replenished its stock. "It surpassed our wildest expectations," she says. "That shows that this is an area where people haven't traditionally invested, or maybe they just haven't known that they could invest in it. Sure, if you're willing to spend $20,000 and remodel your bathroom, you can get a great shower, but for everyone else, here's a product for them."
Homepage image: Hai introduced an infusion device and a collection of three infusion tablets as a companion to its DTC showerhead in January | Courtesy of Hai